Get Ready for a Rebound: Hiring, Training and Compensation
By Merrick Dresnin Company Director, Cote Family Destinations | January 10, 2021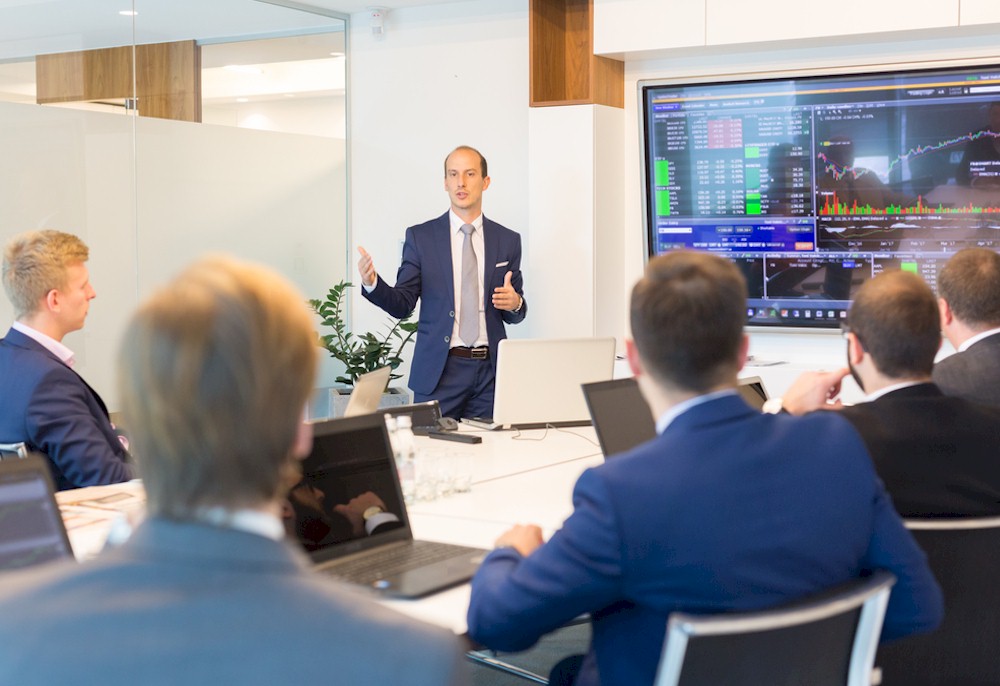 With vaccine news and pandemic-fatigue, cabin-fevered people are ready to escape. HR and Hotel Professionals, in general, must prepare for the coming wave of guests and business recovery. Looking towards the future, I see recovery and the need to be prepared.
The year 2020 could not have been more challenging for our industry. We have suffered through a catastrophic pandemic striking down our guests, employees and businesses. Different states have taken devastating, but necessary, lockdown steps. In the midst of trying to survive economically and personally this historic disease-spread, we had a brutal example of police brutality in Minneapolis that sparked protests/riots throughout the country.
If the above two matters were not enough, we then had the pleasure of a caustic, contentious presidential election full of conflict and, frankly, embarrassment.
So went 2020.
Businesses have adjusted to 2020 and its challenges. Zoom calls have made "You are muted" the catch phrase of the year. Remote working is no longer a fad, but in many cases the rule. We have learned to do more with less. We have become all too familiar with layoffs, furloughs and reductions in force.
One might assume that business in 2021 will be simple compared to the complexities we have tackled.
While I see business rebound, I do not see simplicity. There is "no rest for the weary". We must prepare for a recovery and rejuvenation. While months ago it was time to "hunker down" and get through every day, every week, every month, we are coming out of that time. Vaccines are promising, and while distribution will be challenging, the vaccines will ultimately be available. We will then be in a new mode – one of recovery and rebound. This mode will require us to be ready for demanding guests who want some semblance of relaxation out of their homes and off their computer screens.
Readying Ourselves for the Rebound
We have had our chance to "circle the wagons" and take stock in what we have and where we would like to go. Now it is time to fully prepare for the new/returning/renewed business that is coming. Whether you are a restaurant, hotel, casino or full-service resort, following these steps will ensure your readiness for the onslaught that is coming.
1. Ensure you have the right staffing strategy
No doubt your reductions have been deep. Whether you furloughed or laid off a high percentage of your employees, many will not come back. It will be essential to identify gaps in your staffing levels and levels of positional expertise.
Sourcing
It will not be enough to generally advertise on Indeed.com or some other service you typically use. You will want to efficiently source your positions. Be clear as to where most of your applicants have come from in the past, and target those areas aggressively. Be clear in your sourcing ads that you are open for business and preparing for an increase in guests.
It's Not an Ad, It's an Invitation
Once you know where you need to advertise for staff, you need to lure candidates to your company; your ads need to be tailored to illustrate why working for you is better than working for anyone else. Consider (with their permission, of course) using images of current employees happily completing their tasks. Video testimonials from actual staff are effective, in that candidates can hear about working for you from future peers.
Partner with your marketing teams to create exciting property images that distinguish your company from the competition. "Sell" candidates on why this company is special and will be special to them. The concept of marketing your company is nothing new; however, the need to show a "coming out of the dark" and into the light of expanding business and opportunity is. Attract candidates by making it clear that you are working your way beyond the hard times and focusing on the bright, growing future.
It may be relevant to tout your safety and health procedures, as the pandemic will not simply disappear. Future employees will want to know that your company has taken the pandemic seriously and will continue to do so. In addition to opportunity, they will want to know that you care about their health and well-being. Incorporate sanitation, mask-wearing, Covid preparation into your messaging to further attract viable candidates.
Use Your Champions
Every property has its share of long-term employees who believe in what that property produces. Such employees are your "champions"; regardless of their positions, they are property leaders. Identify them and ask them for information as to why working for the property is special to them. As noted previously, consider videoing their answers or quoting them in recruitment advertisements.
Actual employee voices, particularly from hourly employees, mean more than a blurb from an HR Recruiter. Rely upon them to spread the "good word" about your business to their future co-workers and peers. They can be more valuable than any dollar amount invested in recruitment.
2. Training
Many hotels/resorts were unable to maintain their guest service standards when dealing with staff downsizing, cancelled training programs, revenue chasing and mandatory expense reductions. Subpar service will not be acceptable in 2021, when our guests will be hungry to travel and less than forgiving for poor service.
Whether you have the resources or not, you will need a renewed focus on internal service expectations and accountability. For those properties who are multi-star or diamond, it is time to reinvigorate focus on your AAA, Forbes and Michelin Guidelines. Pre-Covid, many properties spent the first ten (10) minutes of every day reviewing guest comments and concerns, ensuring that someone owned each problem and its ultimate solution. When struggling through the pandemic, who had time to address each guest and each concern?
It is time to bring back the focus on satisfying the guests, and sincerely caring about every detail of their stays. Bring back the focus on Tripadvisor, Yelp and other Social Media reviews. Read them and have your staffs read them. Come up with solutions and contact those who may not have had an optimal experience. Reinvigorate service recovery efforts. Keep your guests, and again work on bringing them back.
Unsure if the property is able to maintain such standards as well as it used to? Consider bringing back those service shops that you undoubtedly cancelled many months ago, or contract with them for the first time. Such shops provide detailed reports with photographs and detailed narratives. When leadership reviews the reports, they are exposed to gaps in service and opportunities for improvement. The shops are powerful tools for employee appreciation (rewarding good comments), accountability and training.
Share your expectations with your teams, beginning with service refreshers for your management and ensuring such information trickles down to every level. The days of merely surviving are leaving; the days of full focus on service delivery and our guests are coming back.
3. Competitive Wages
Times are tough. Many companies have frozen wage increases and/or eliminated any bonus payouts. Such strategies make sense – in 2020. They may not make sense in 2021. The forward-thinking hospitality companies will take steps to ensure their people have reason to stay with them. Retention through appreciation – especially by way of competitive wages and incentive programs – will work.
In addition to internal analysis of compensation, it is important to focus on one's neighbors. What are other properties doing who are in your competitive set? Though not in our industry, what are other employers doing to attract and retain talent? It is essential to understand the environment and adjust practices accordingly.
If companies continue to keep their wages stagnant for fear of continued economic loss, they will lose their valuable employees to other organizations both within and outside of the industry. Some investment in human capital will ensure a bright future.
Conclusion
Pandemic, riots, protests, elections, other localized challenges – they have taken immeasurable tolls upon us. Thankfully 2020 is ending, and 2021 is a new time with new opportunities. The rebound is coming in hospitality, and if your property is not ready, it will be left behind. Investing time into strategies that include focused recruiting, a renewed focus on training and maintaining competitive wages will allow you to retain, recruit and deliver service standards that your crowds (yes – I wrote crowds) will expect. The rebound is coming, join me in welcoming 2021 with open business arms.
HotelExecutive retains the copyright to the articles published in the Hotel Business Review. Articles cannot be republished without prior written consent by HotelExecutive.