More than a Pretty Picture: Art's Role in the Hospitality Industry
How to tell your hotel's story in a unique way through immersive art experiences
By Martha Weidmann CEO & Co-Founder, NINE dot ARTS | April 2021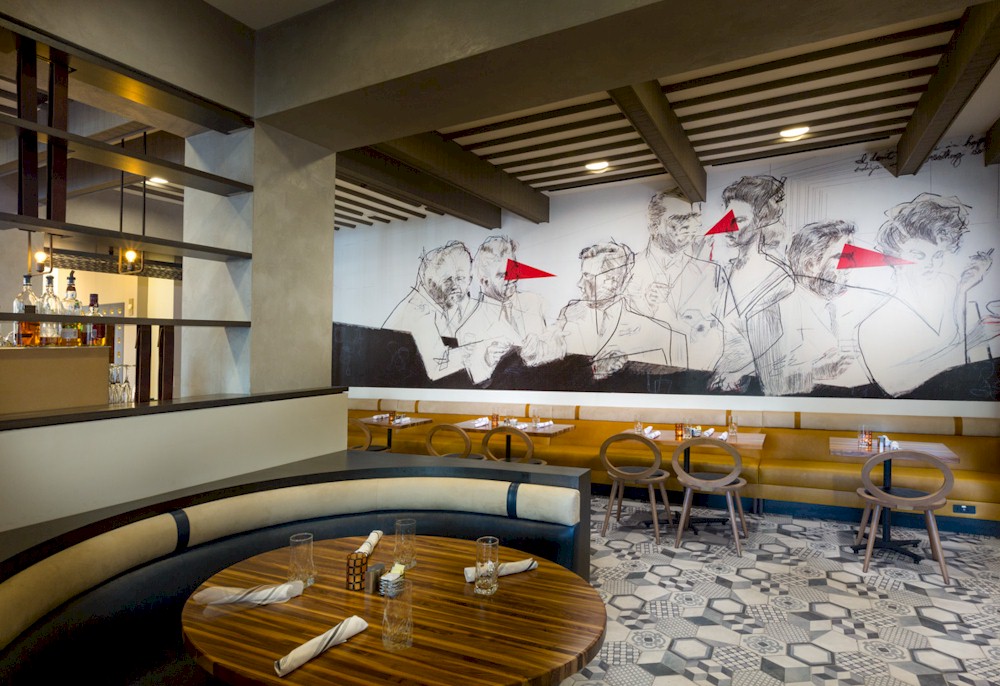 There's no doubt art is beautiful to behold. It can inspire, motivate, energize, and transform. It can make people stop in their tracks and ponder the vision before them. Over 90 percent of people say art installations elicit positive feedback.
It's true, art is incredibly important. That's why many hospitality venues include art in their facilities. It's a pretty picture to hang on the walls, to make guests feel welcome and invited.
Art, however, is so much more than a pretty picture. That's why the use of mass produced, catalog bought art is not the true way to set your hospitality brand apart.
Creating authentic immersive art experiences allows hotels to develop unique stories and engage with guests in memorable ways. When done correctly, art can play a vital role in the vision and brand of your hotel.
Sharing the Brand Story of Your Hotel
Art brings a brand's narrative to life. In fact, two-thirds of people say it's 'absolutely critical' or 'very important' that art expresses the brand, mission and vision of an organization.