Guestroom Sanitation: Exploring the 3 Levels of Cleanliness
By Adrienne Scribner Principal, Managing Director of Washington, DC Office, Baskervill | April 2021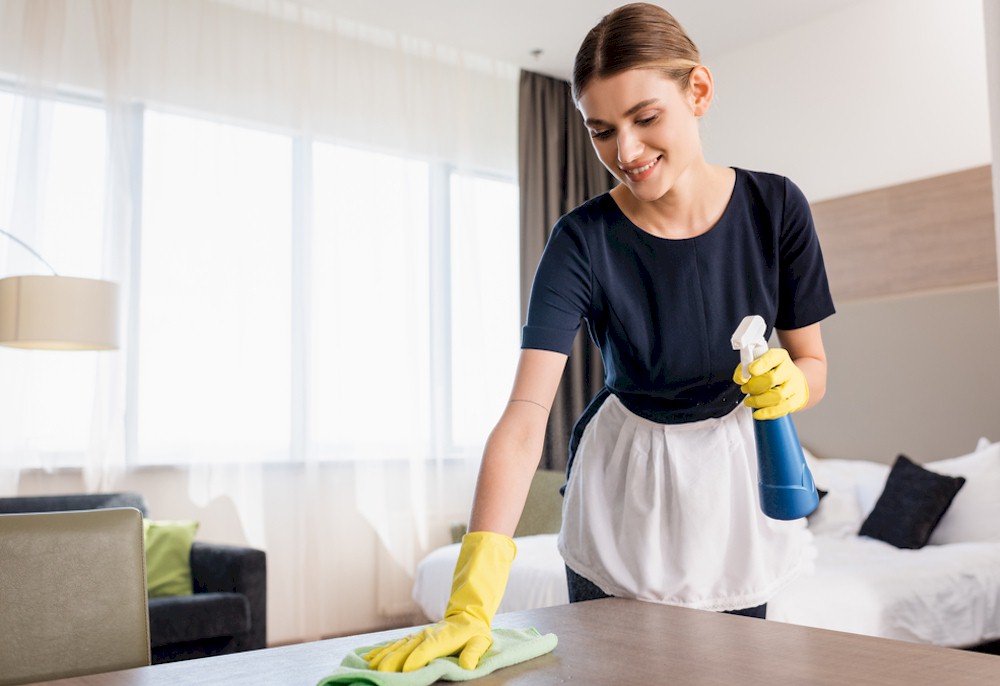 The word "clean" became essentially the only word that mattered beginning March of 2020. The pandemic became part of day-to-day life in the United States in those first few weeks of March and our nation paused. 
The complete shutdown triggered a re-evaluation of what was an acceptable standard when it comes to cleanliness – not just in our homes but in those spaces we visited.
To maintain brand integrity and the loyalty of guests, the hotel industry has always strived for a clean room. Loyalty programs have long confirmed that guests do not like surprises and they like to know what to expect when they arrive in their hotel room. In this article, we will explore what "clean" means from a different perspective and try to gain a better understanding of all the "clean" options out there.
Over the last few months many companies have offered virtual continuing education courses related to various sectors in design. I took a particular interest in one offered by Armstrong Flooring related to Designing for Senior Living. There were many crossover components from this presentation that could directly apply to hospitality design during these unprecedented times, but could also be important to implement moving forward in all aspects relating to hotel design.
During the pandemic there has been a reoccurring question: should we be specifying more antimicrobial products? Should we consider this in wall vinyl, or paints, or flooring? There is also the remaining question: how good are antimicrobials for our health. How do antimicrobials help with cleanliness? Is it actually better for you, and does it help keep you healthier? So many questions.