"Light-On-Land" Approaches to Hotel Design
By Matt Page Vice President & Associate Principal, SB Architects | May 2022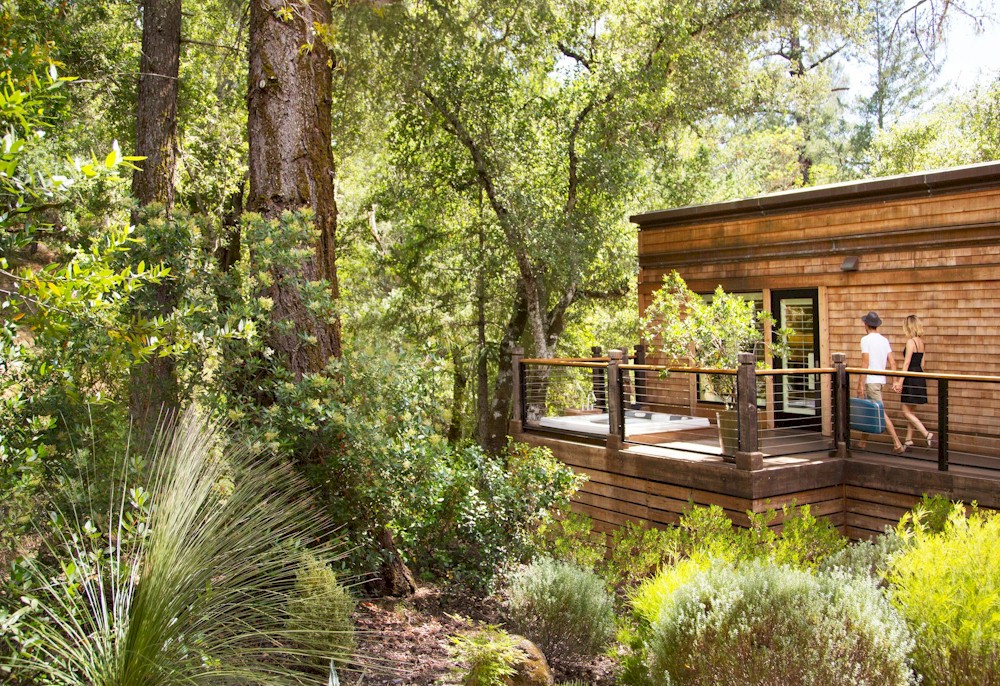 Over a decade ago, we embarked on the design of Calistoga Ranch, a resort tucked away in a secluded canyon on a 157-acre site marked by ancient oaks, majestic hills, a rock-hewn stream, and a private lake.
In creating this private luxury resort on one of the last available parcels in Napa Valley, our primary goal was to deliver a "bungalow in the woods" experience that immerses travelers in the beauty and tranquility of the natural environment.
As our firm continues to grow its practice, including the launch of a new studio called SB Outside that focuses on alternative, sustainability-driven hospitality units, we return to Calistoga Ranch as a seminal project, for despite being destroyed in the Glass Fire of 2020, it encompasses an early iteration of a "light-on-land" ethos.
The Calistoga Ranch site had long been zoned for camp-ground use, with a strict limit on stick-built construction, meaning limits on constructing buildings on-site. Today, prefabrication and modular construction are growing in demand as building processes with several environmentally friendly benefits. With its restrictions around stick-built construction, the Calistoga Ranch site demanded that we leverage such processes to bring the resort to life.
Rather than attempt to change the existing zoning, the development and design team worked within the existing guidelines and created each guest and owner lodge as a series of prefabricated modular units, set upon pier foundations and connected by wooden decks, trellised walkways, and large outdoor deck/living areas. The resort structures were clustered on 23 central acres (with the remaining acres undeveloped except for hiking trails) and placed so as not to disrupt the environment or necessitate the removal of trees.
By setting the resort structures on pilings rather than on traditional slab or perimeter foundations, the guest and owner lodges hovered above the landscape, allowing unrestrained root growth and natural drainage patterns within the sensitive valley setting. The unique series of structures for each lodge also allowed each unit to be more easily customized around existing topography, giving guests distinctive interactions with their immediate natural surroundings.