The Power of Three Hotels: Constructing One Collection
By Tom Wolf Managing Director, A Seattle Collection, Hyatt | December 2022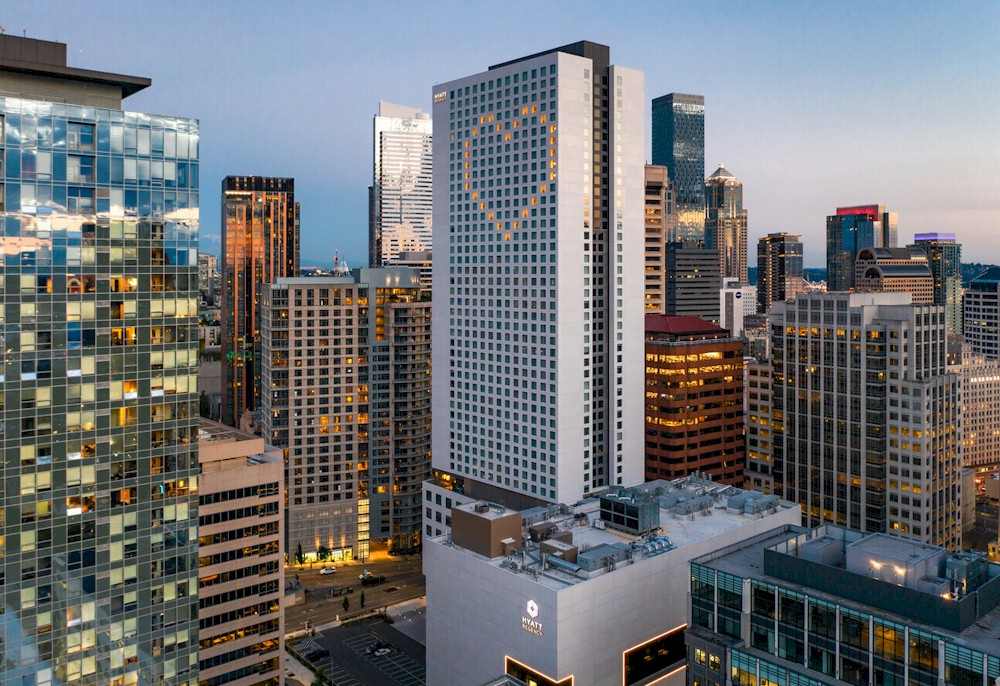 Combining two hotels in the same vicinity into one operation isn't a new concept. Hotels often do this as it makes a lot of sense, resulting in greater productivity, strategic advantages and greater efficiencies that a single hotel cannot provide on its own.
By working together as one unit, you're able to share staff members across both hotels and in-house restaurants, offer guests amenities from either establishment and fold multiple systems, like finance, operations, purchasing, marketing or human resources, into one.
While this has been done with two Hyatt hotels before (including in San Antonio, Denver and San Diego), A Seattle Collection was the first to do it with three hotels.
When the 1,200 room Hyatt Regency Seattle was being built within a block of the Grand Hyatt Seattle and Hyatt at Olive 8 years ago, we had the idea of consolidating all three hotels into one overarching complex-A Seattle Collection. Not only had three properties never been complexed before, but this consolidation would also be the largest due to the size of the Hyatt Regency Seattle. This normally would have taken a few years to get underway and been tough to execute. We would have had to downsize three hotels running full force with high occupancies and fold many of the positions together.
However, when the COVID-19 pandemic unfortunately temporarily closed two of our hotels (both Hyatt Regency Seattle and Hyatt at Olive 8 closed, but Grand Hyatt Seattle remained open throughout the pandemic), we knew this was our chance to start from scratch and reopen with the new collection concept. And because we had a single owner for Hyatt Regency Seattle, Grand Hyatt Seattle and Hyatt at Olive 8, we were able to actually make this happen fairly quickly.