Elevating The Alpine Aesthetic
By Rachel Fischbach Principal, BraytonHughes Design Studios | August 2022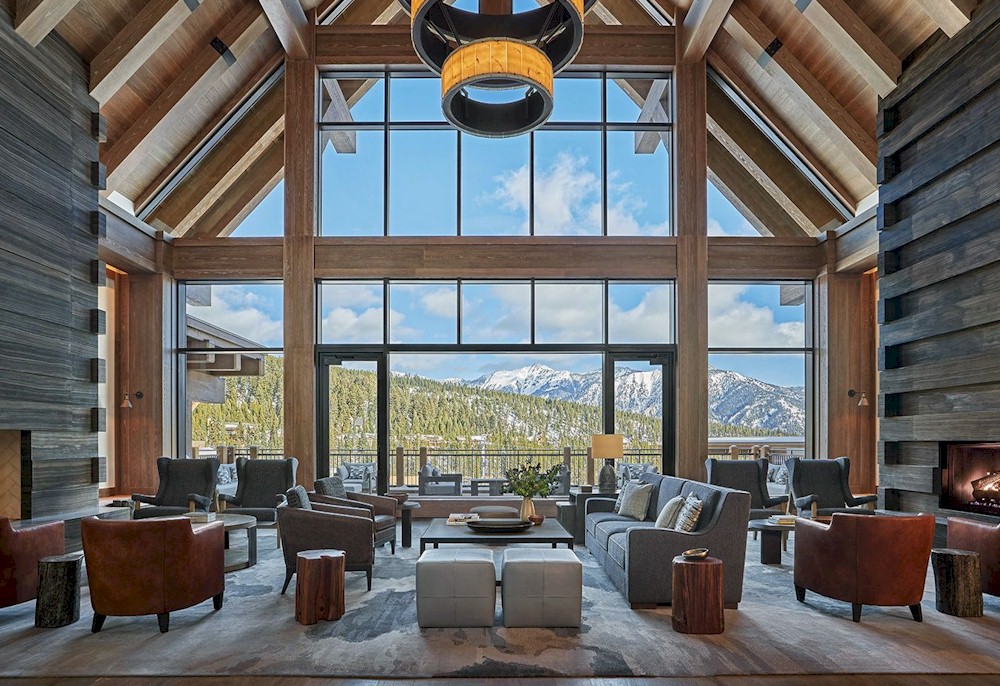 While the traditional mountain lodge aesthetic can appeal to travelers' escapist mentality with old world charm, mountain hotels and resorts are embracing modern design elements and creating comfortable spaces that pay homage to their surroundings with a nuanced, less heavy-handed style.
Pent up demand for outdoor adventures and mountain escapes is strong, and resorts and hotels – especially those near national parks – have an opportunity to create unique expressions of mountain living that resonate with today's discerning travelers.
After a day of exploring the outdoors, escaping to a luxurious mountain retreat where multifaceted patterns, textures, and materials engage the senses and create long-lasting memories will encourage guests to book longer stays and make repeat visits to the private clubs and resort destinations that offer such experiences.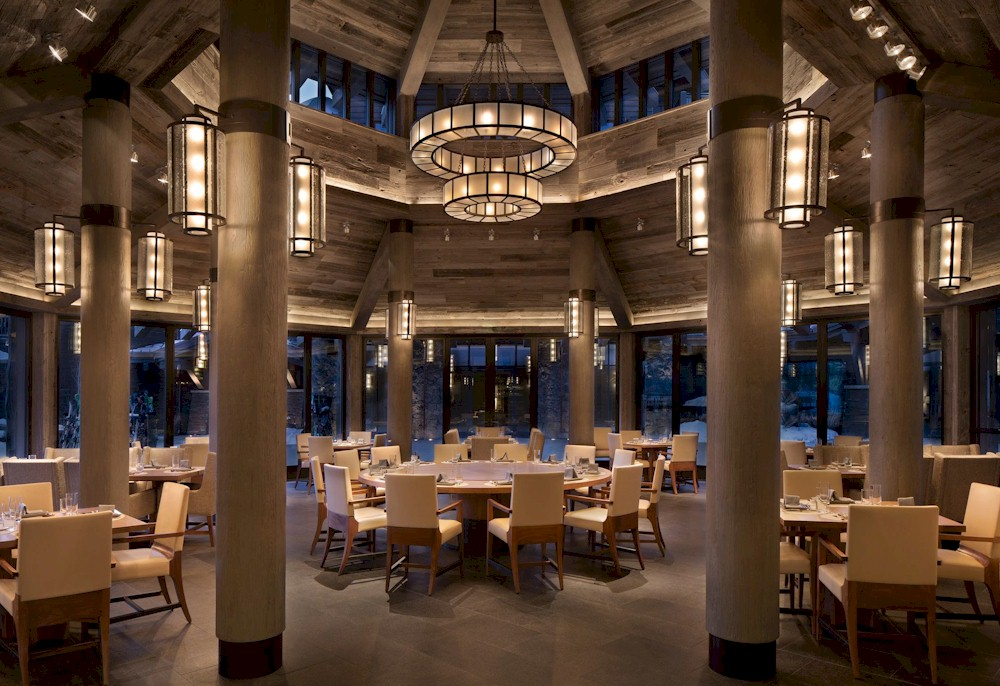 Created with a sophisticated, modern barn-inspired aesthetic, the specialty restaurant at Yellowstone Club features finishes inspired by Montana's historic agricultural structures, with weathered wood planks on the walls and ceilings, hammered steel plates, seeded glass on light fixtures, and stone quarried in Montana. Image Credit: Peter and Kelley Gibeon, Gibeon Photography.
Carving Out Fresh Mountain Concepts Amidst The Rugged Landscape of Big Sky