Where History Meets Modernity: The Algonquin Hotel Redesigned
By Willis Loughhead General Manager, The Algonquin Hotel | November 2022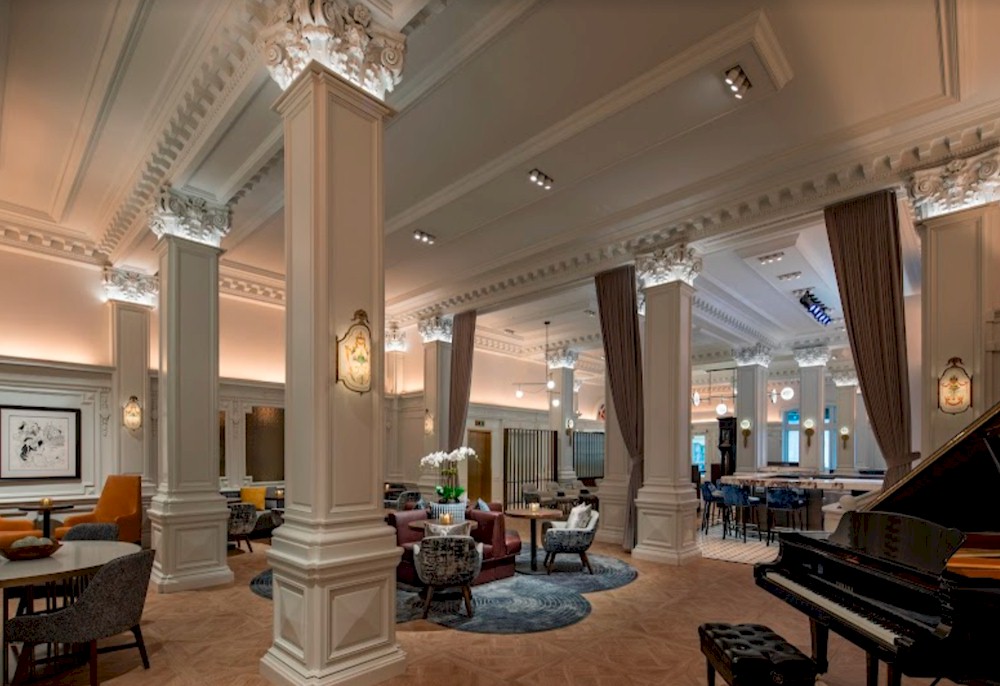 The Algonquin Hotel Times Square, Autograph Collection debuted a highly-anticipated renovation of all public spaces this summer, and is embarking on renovating all 181 private rooms and suites.
These design upgrades continue to pay homage to the hotel's storied literary and theatrical past while enriching the guest experience with modern luxuries and sophisticated programming.
With more than a century of illustrious history, The Algonquin Hotel's Lobby, Blue Bar, Round Table and Oak Room have been reimagined with a fresh, modern take on classical design, ready to welcome guests into a new era of travel.
The Algonquin has witnessed some of the most significant moments in history that have influenced its narrative. However, this Grand Dame's rich history is also what makes renovations and remodeling a unique challenge, as the hotel's past remains in the forefront of its character and draw. General Manager, Willis Loughhead, is reigniting the legendary Salon nature of the property and its literary, poetic, theatrical, musical and artistic power and place within the fabric of New York City and beyond. The newly unveiled redesign merged certain elements of the past such as the sapphire hue of The Blue Bar and the wood paneling of The Oak Room with new adoptions of modern design trends such as plush, casual lobby seating and clean, white walls to remain sophisticated without looking outdated. Guests are able to experience The Algonquin's latest reinvention while still honoring the legacy of its past.
As New York City's oldest continuously operating hotel, The Algonquin, which opened in 1902, provided plenty of historical inspiration for architecture and interior design firm Stonehill Taylor, who oversaw the renovation. From the composition of My Fair Lady by Lerner and Loewe in one of its rooms, to the establishment of The New Yorker, several notable hotel moments were woven into the hotel's design narrative.
"We referenced the sophistication of this special period in New York City and the hotel's history, with design motifs that nod to the cultural icons and personalities of the Roaring '20s who once called the hotel their second home," said Sara Duffy, Principal of the Interiors Division at Stonehill Taylor. "To give the design its full effect, we harmonized richly textured furniture, velvet drapery, theatrical lighting, and optical illusions in art pieces throughout the hotel."