High Touch Mobile Solutions Critical to Luxury Guest Experiences
By Don DeMarinis Senior Vice President - Sales, Americas and EMEA, Agilysys | January 2023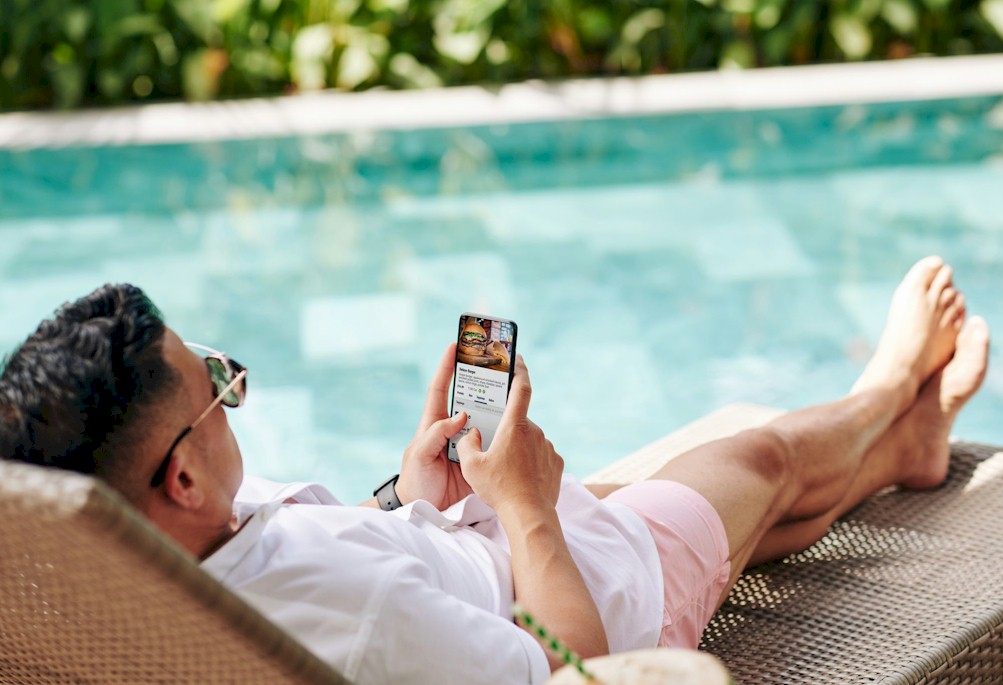 The demands of an "always on" world mean an exceptional experience 24/7 across all channels is an imperative.
For hotels, mobile technology is foundational to forging a lasting relationship with guests from the get-go; where hotels can provide a window into their services and elevate the guest experience.
Mobile devices can be an extension of a hotel's staff and its services. Today's mobile solutions built for the hospitality industry help properties engage in a more personalized way with guests throughout their stay and beyond, paving the way for return bookings and recommendations.
While hotels have the ability to provide information to guests before they arrive through robust booking applications that allow them to reserve services and amenities in advance, mobile solutions empower guests to manage their preferences in real-time through every stage of their journey while on property. From check-in to checkout, through advanced mobile solutions, hotels have the ability to empower guests to create an unforgettable stay, personalizing their itinerary. These new advancements help properties ensure zero disappointment experiences for guests and staff that boost revenue and guest reviews.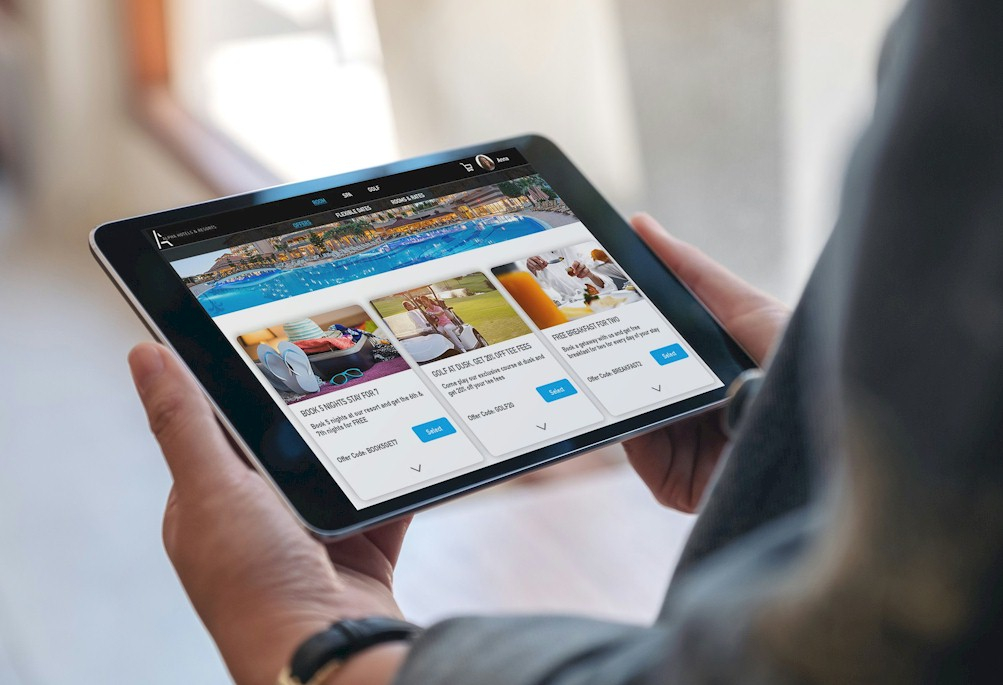 Whether prior to arrival or during their stay, guests can use their mobile devices to access the many services and activities the hotel property offers.
Why Offering Mobile Solutions is Critical for Hotels
Statista reports there were 7.1 billion mobile users operating 15 billion mobile devices in 2021. By 2025, Statista projects that number will grow to 18.2 billion mobile devices operated by 7.5 billion users. These numbers show how prevalent mobile technology is with the average user owning more than two devices. As noted in The American Hotel & Lodging Association 2022 State of the Hotel Industry Report, "technology will be even more critical in a property's success" as hotels find ways to satisfy higher numbers of leisure or business and leisure (bleisure) travelers. Mobile solutions are at the top of that list as they provide guests with self-service access to many of the preference-driven services and amenities offered by the property.
Hotels and resorts must adopt modern mobile hospitality solutions to connect with guests on their terms, provide them access to a full set of experiences on demand, and remain competitive in today's market. Today's forward-looking hotel properties are offering guests mobile solutions that provide the ability to truly customize their stay. These guests want unique experiences that create lasting memories and in a truly self-service manner to choose services and activities through their own devices as mobile technology has redefined expectations in terms of the guest experience.
Mobile-first hospitality solutions not only add value to guests but also greatly benefit hotel staff and management. For instance, by providing flexible options for check-in, room access, food and beverage service, and activity booking, these solutions can help relieve staff workloads of these more transactional tasks and address persistent labor shortages, freeing up the staff to spend more quality time elevating the level of service by directly engaging with guests in a more personalized way.
Hotels and resorts must implement technology like mobile hospitality solutions to ensure zero disappointment guest experiences. These solutions help staff be more productive, help management be more informed, and provide guests with the exceptional experiences they expect from today's hotels and resorts.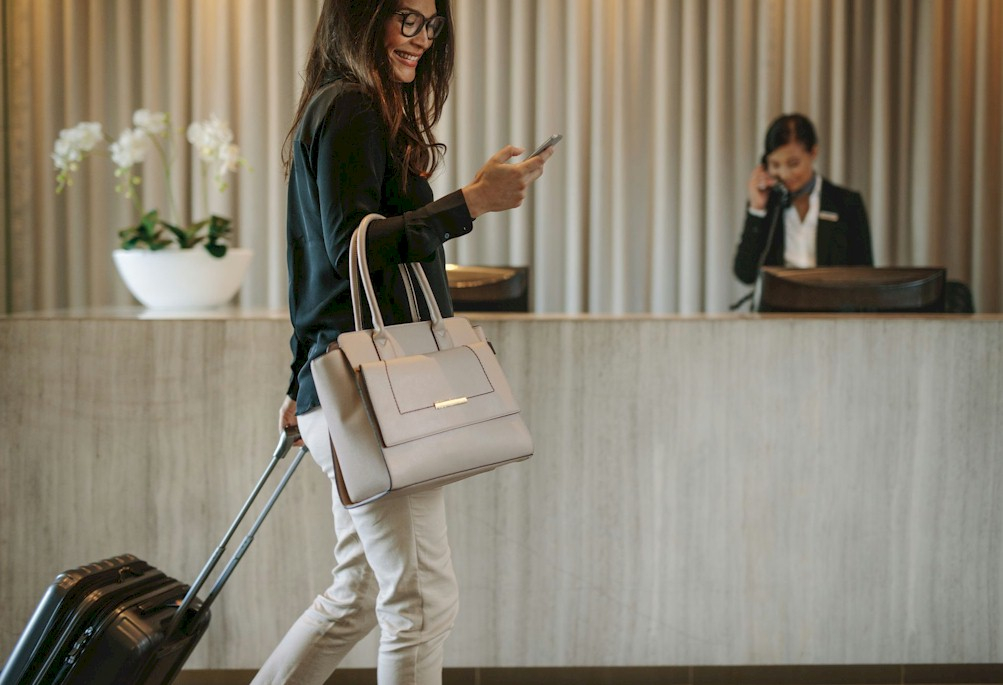 Mobile solutions offer conveniences like allowing guests to bypass the front desk and go straight to their rooms.
Guest-Facing Mobile Solutions for Properties
Today's guests expect to bypass the front desk and go straight to their room. Through their mobile device, they can access a digital key, complete ID verification, and confirm payment. With the adoption of mobile check-in, some hotels have actually removed the front desk and are utilizing staff in other areas of the property. With the increase in working remotely around the globe, hotels are transforming their lobby to a mixed-use area to accommodate bleisure travelers.
In early 2020, labor industry expert Lightcast reported that the number of remote positions doubled. Since then, the firm has reported the total has more than tripled. According to the Expedia 2022 Travel Trends Report, 56 percent of remote workers are planning to take a bleisure trip this year. This means tech-savvy guests – many of whom are traveling with family – want to experience all the property has to offer, on their terms, during their downtime. Mobile solutions can help, providing guests with the ability to quickly choose activities on their mobile device, taking advantage of planned and unplanned breaks during the workday.
These solutions also enable hotels to fulfill guest requests more quickly. Guests can order from dynamic menus updated in real-time and have the order delivered to their room, on the pool deck, or in other areas like the casino. If they are at a restaurant, guests can use their mobile device to scan a QR code on their check and then pay instantly, without waiting for their server to return. Ultimately, guests have the freedom to order what they want when they want it, and experience much shorter wait times with less staff required to take and deliver their order or process a payment.
Guests can further personalize their experience through their mobile device by reserving the table and server they prefer in the restaurant of their choice, or by booking a spa appointment or tee time for the next day. Guests can even make housekeeping, maintenance, or service requests, and they will be notified immediately when their room is ready or the task has been completed. These related staff members enter a room's status, receive real-time updates, and complete the work order – all from their personal mobile devices. Overall, self-service options have created self-sufficient guests.
The integration of mobile solutions with a property's point-of-sale (POS) and property management systems (PMS) greatly increases flexibility and customization in what they offer their guests in terms of truly personalized experiences. Many of these features not only help a property exceed a guest's expectations but also streamline operations across the property and ultimately elevate everyone's experience, both guests and staff.
Staff-Facing Mobile Solutions for Hotels
Yet, hotels and resorts are still faced with the challenge of doing more and exceeding expectations with fewer employees. In fact, an American Hotel and Lodging Association (AHLA) survey published in June of this year found that 97 percent of respondents indicated they had experienced staff shortages, and 49 percent characterized these shortages as "severe."
Hotels can help staff optimize their time by giving team members the tools they need to efficiently manage tasks so they can spend more time focusing on guests. Mobile devices that access solutions built for hospitality operational efficiency and guest services are effective tools for a hotel's best employees.
Through mobile devices, staff members involved in guest service have access to the full guest profiles. These profiles include preferences and guest history and can predict behavior to help staff provide personalized experiences. Additionally, when a guest has a question about a reservation or service, a staff member can access their profile and help with their request.
Mobile solutions provide food and beverage staff with access to real-time inventory and menu updates so they can accurately place orders for guests. They can accept payment via their mobile device or allow the guest to pay via a code on their check. Seat management is also a feature facilitated by mobile technology. When guests select seats in venues like a restaurant, casino, or arena, staff are able to efficiently monitor seats and tables to optimize spacing and allocate staff.
Behind the scenes, management has mobile access to the hotel property management system's dashboard so they can monitor occupancy rates and inventory in real time. They can review one property or a group of properties for enhanced operational efficiency.
Whether it's staff members on the hotel or restaurant floor or management members monitoring the property's operations, mobile solutions help with the overall orchestration of everything on site as well as help take care of individual guests' needs. With changing consumer demands, hotels must implement mobile solutions that fully optimize staff productivity by leveraging real-time insights of their guests.
As the June AHLA survey states, "They (guests) are tech-savvy and expect properties to provide them with tech-based options that allow them to take more control over their stay and customize it based on their preferences." By implementing flexible mobile solutions, hotels today are finding they can improve both the staff experience and the guest experience. These properties can more effectively engage with their guests and deliver even more personalized experiences to ensure zero disappointment, positive reviews, and return stays.
HotelExecutive retains the copyright to the articles published in the Hotel Business Review. Articles cannot be republished without prior written consent by HotelExecutive.