How Hotel Design is Adapting to New Ways We Live, Work and Travel
The Pandemic Has Blurred The Lines Between Home Versus Hospitality, Work Versus Leisure. Here's How Hotel Design is Evolving to Reflect The Lifestyle Preferences of Today's Guests.
By Mary Cook President & Founder, Mary Cook Associates | November 2022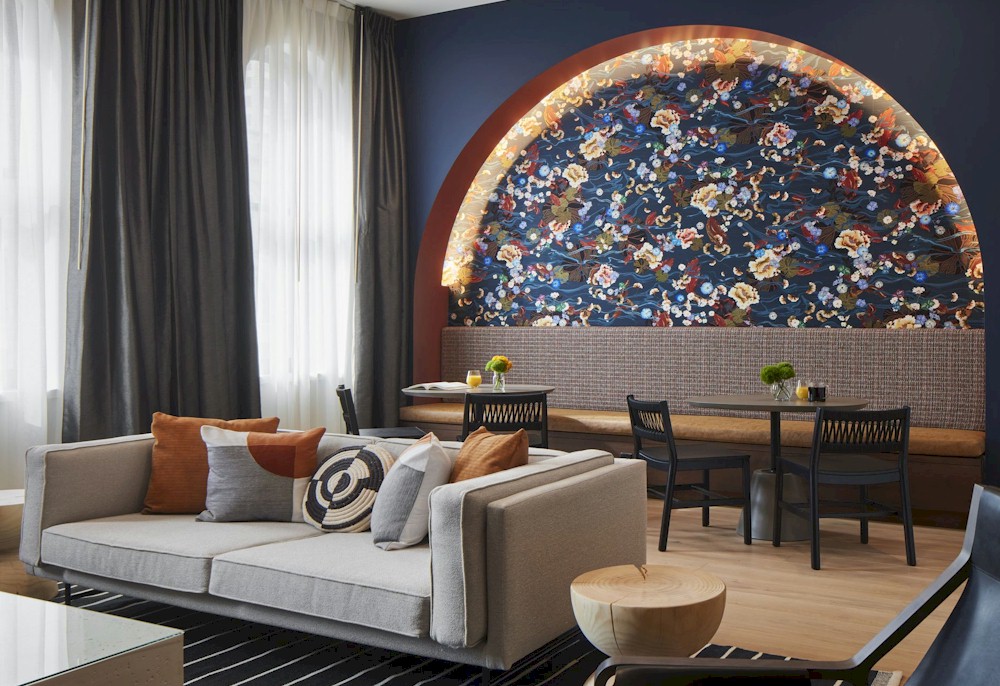 More than two years after the start of the COVID-19 pandemic, travel has rebounded, fueled by the return of business travelers as well as vacationers longing to make up for lost time and missed opportunities since 2020.
But while occupancy rates are back to pre-2020 numbers, the nature of travel and the preferences of hotel guests have shifted as the result of a number of pandemic-related factors that now appear to be long-lasting – from an evolving paradigm of 'home' to the emerging work-from-anywhere lifestyle to a renewed emphasis on wellness and a fresh appreciation for authentic, one-of-a-kind experiences.
As a commercial interior design firm working across sectors, including hospitality as well as multi-family, residential, student housing and recreation, we see these same factors influencing the built environment in nearly every type of real estate. Based on our recent experience with new hotel projects as well as overlap with other sectors that have significant cross-pollination with the hospitality industry, here are some ways we see hotel design evolving to reflect the preferences of today's guests and the next generation of travelers.
Much as How the Concept of "home" is Changing, So is How We Think About Hospitality
During the early days of the pandemic, the paradigm of home evolved to encompass all the roles we needed our residences to fill: office, school, fitness center, nature retreat, gathering place, sanctuary and more. Similarly, a preference for home-like and multi-functional space is taking hold in hospitality settings thanks to new lifestyle preferences as well as the changing nature of travel itself. Simply designing beautiful hospitality spaces isn't enough. Today's travelers are looking for 'all the comforts of home,' which translates to spaces that can function for all the facets of their life.
A major consideration in this is the rise of the work-from-anywhere mentality, which means guests today no longer neatly fall into the categories of business or leisure travelers. So-called "bleisure" travelers can vacation without having to take time off, or can extend a trip and still get work done remotely without having to rush back to the office. These hotel guests need more than just a desk where they can open a laptop. Just as in their homes, they need a mix of thoughtfully designed, flexible spaces that can give them the privacy, quiet and connectivity they need when working, but also function as venues for relaxation, socialization and fun once they log off and "vacation" time begins.