Riding the Wave: Staying Spa-Relevant
By Lara Davidson Director , The Spa at Pebble Beach | July 21, 2013
Every year, SpaFinder puts out the top ten trends for the year. Many spa professionals anxiously await the list to see what is hot (and what is not) in the world of spa. Wellness has proven to be such a recurring theme among these and other similar lists, in fact, that SpaFinder added it to their name, now SpaFinder Wellness. Wellness tourism is reportedly topping $106 billion (compared to $60 billion specifically for the spa industry) and is definitely one of the buzz words of the year, along with prevention and healthy aging. This year, among the top trends reported by SpaFinder Wellness were Mindfulness Massage, Ayurveda, Earthing and Color Self Expression. Trendy? Yes. But necessarily relevant to your spa or hotel? Maybe not.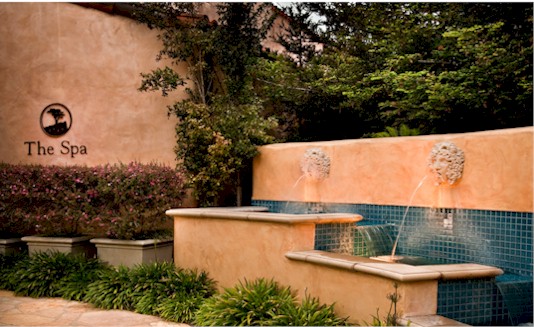 Knowing your guests and capitalizing on your spa's advantages are critical components of managing any spa. Mindfulness Massage and Earthing would not sell well to the majority of guests that visit Pebble Beach Resorts. Fortune 500 CEOs and "bucket list" guests enjoy staying at our acclaimed hotels, playing our world-famous golf courses and booking tried-and-true spa services, such as Swedish massages. At Pebble Beach Resorts, golf is the main draw for our guests. Over the last few years, one major focus at The Spa at Pebble Beach has been increasing the capture rate of the men who come here to play golf. We have created services and packages geared specifically toward the golfer, including pre-and post-golf massages, Sports Bodywork and Acupuncture.
Services like Acupuncture require awareness and education for most golfers, as they are not frequently versed on the treatments' many benefits. A new driver purchased to play Pebble Beach Golf Links will not help you play better with a frozen shoulder, but Acupuncture will. We prominently post articles in the men's locker room on how the PGA professionals and other athletes use Acupuncture to increase awareness of the benefits of alternative modalities. We have seen a number of golfers, previously debilitated and unable to play, ultimately enjoying their round after Acupuncture or massage. Previously, we found that men would only come in to the spa when they were incapacitated. Guests who are playing golf multiple days need massage to keep playing, especially if they are "weekend warriors." That has gradually changed. Now, through improved marketing messages and word of mouth, more men come in after their first day of golf and they return each day because they see that massage assists with recovery, mobility and stress reduction.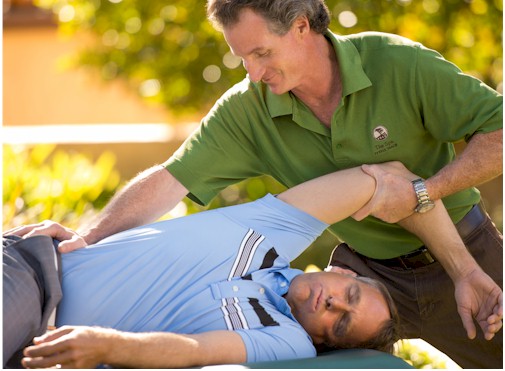 Pre-golf warm-up
We are not only seeing improved reactionary behavior, but also preventative. Pre-golf services have become very popular. Guests can arrive in their golf clothes, loosen their muscles, and relax their minds before teeing off. One of the most demanding activities from a mental standpoint, golf requires a good frame of mind in conjunction with flexibility and strength. One starter at Pebble Beach Golf Links recently shared a story about a foursome who were receiving pre-golf warm-ups. Most guests arrive early, head to the driving range to hit balls and check in very early for their tee time on the fabled Pebble Beach Golf Links. This foursome, however, was running a bit late, opting for pre-round spa services, rather than the normal routine. Concerned about their tight timeline, the starter rushed over to The Spa to pick them up and deliver them to the course. To her surprise, the guests were relaxed and calm. Minutes later, they strolled up to the first tee and each hit the perfect drive to start the round of their lives. They called out to the starter, "How do you like that pre-golf warm-up now?" All four guests proceeded to birdie the first hole. This doesn't happen every time, of course, but the element of physical warm-up and mental relaxation that guests receive in a pre-golf warm-up cannot be discounted.