The Layers of ROI from Sustainability Technology
By Bill Lally President, Mode:Green | April 29, 2018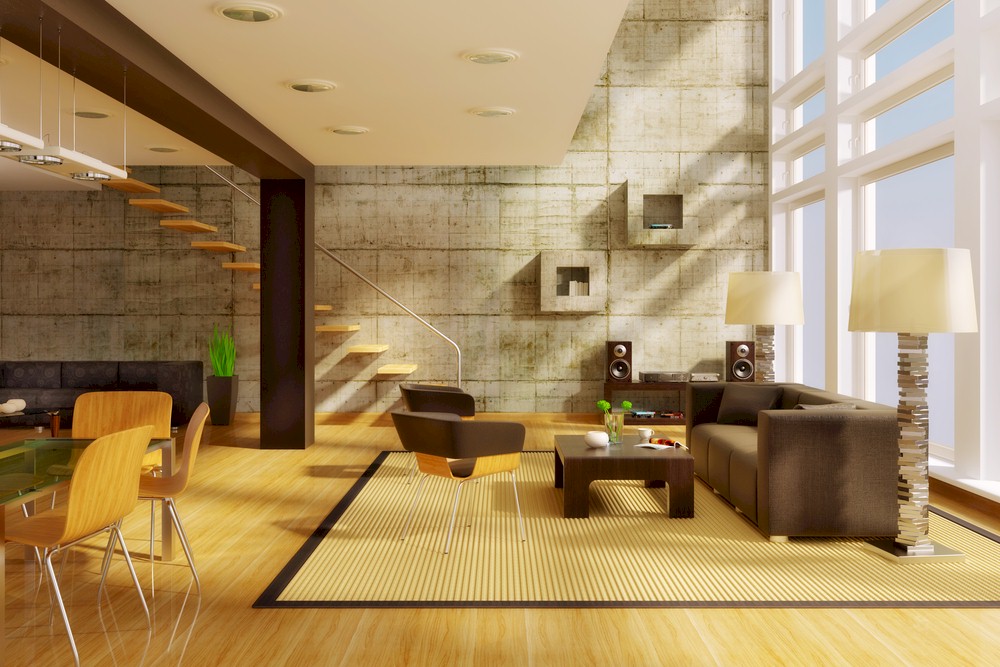 According to Bloomberg, technology has become "top of mind for hotels," to provide new amenities, compete with young travelers' preference for short-term rentals like Airbnb, appeal to luxury vacationers and millennials, and to accommodate business travelers. Sustainability is also a growing trend that puts technology in the forefront; according to a survey by Bouteco, "the youngest and oldest among us care most about sustainability when choosing a hotel." Among the many reasons to go green, sustainability technology can provide additional ROI such as reduced energy costs, differentiation from competition, new guest experiences, and even operational efficiency.
Custom automation systems can be designed for each hotel to be outfitted across the entire property, in common spaces and guestrooms, to make each and every light, TV, HVAC system, and more manageable from a single interface or set to a schedule. The systems are becoming increasingly popular, and they can be found in the world's top hotels, such as 1 Hotel, Kimpton, and Baccarat - and more are being added to the list each year.
Automation systems can reduce hotels' energy usage by coordinating its thousands of devices to deactivate as much as possible to limit power usage overall, based on specific conditions. First would be the temperature, where the building interior and unoccupied guestrooms are cooled or heated within a certain temperature threshold. Smarter thermostats in an automation system make this process more efficient than a standard programmable thermostat and give the staff centralized control to manage the temperature in the rooms and common spaces at a moment's notice during extreme or unexpected weather conditions.
Secondly, automation can also correspond with guest check-in and checkout and the hotel's PMS system. Upon a guest's check-in, the in-room lighting, temperature, and TV will be turned on and lights are lit to a welcome scene when the guest heads to their room. When they check out, lights are turned off, and the HVAC system is turned down to save energy. This practice helps to mitigate energy usage, and it can also save the staff time by eliminating the need for them to set the lights in the rooms before and after guest check-in and check-out.
The third way that automation contributes to hotel sustainability is with the incorporation of sensors, which can help to automatically adjust the energy usage based on guest occupancy. For example, a motion detector can be discreetly placed next to the door, to activate the lights and the air conditioning when a guest walks into their room. Or, a sensor can detect when a window is opened to shut the air and reactivate it when it's closed. These capabilities will advance alongside and become more intelligent with virtual assistants and machine learning, so that the system can have more automatic and complex responses to natural and guest conditions in the rooms. This large-scale coordination of the lighting keeps energy usage as low as possible, without any action by the hotel staff.
These systems are custom-designed for each specific building and hotel brand. Previously the systems were geared towards one function, but as technology has advanced, systems can be multi-purpose, instead of just serving one function for the hotel. Aside from managing energy for better sustainability over time, automation provides additional benefit by contributing to guest satisfaction, differentiation against competition, and operational efficiency. For example, the Kimpton Seafire Resort & Spa in the Cayman Island has a system which incorporates lights into scenes to make it easier for guests to change the mood in their room. One button press will activate multiple features with lighting set to different levels – done by a lighting designer – which also help to limit how many lights are left on by the guest. This also contributes to ease-of-use for the guest, since they don't have to become familiar with fixtures and interfaces during a short stay, they can simply select scenes for relaxation or wake up, for example. From an energy perspective, it helps to ensure that no lights are left on when they don't need to be, with an all-off that prevents guests from leaving a side lamp on as they leave the room for the day.