New Trend: Floatation Tank and the SpaWave Therapies
By Vanessa Viadero Director of Marketing, Turnberry Isle Miami | July 08, 2018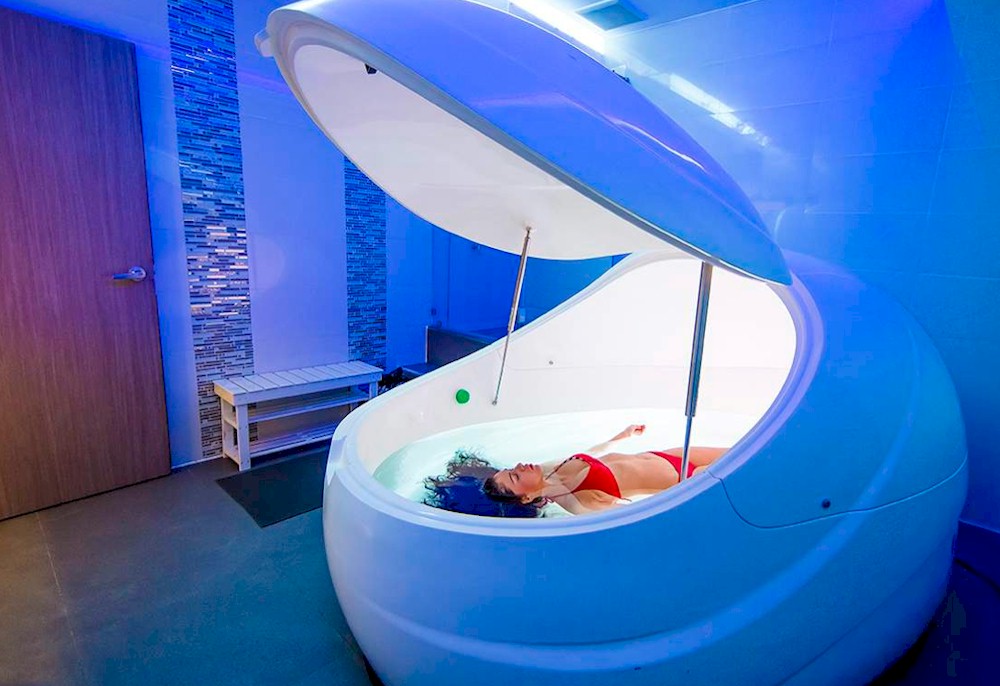 In today's over stimulated, always-on and connected digital world, the need to unplug and check out for a while is not just a luxury, it is a necessity. Whether it is a long vacation, getaway weekend or even a few quiet hours set aside on a random Sunday, we all need downtime to recharge to balance out the relentless engagement of our 21st century lifestyle. Just like the devices that dominate our attention in our waking hours, we humans need to shut down and reboot to function at optimal capacity. Some resort, spa owners, and operators have responded to this need by creating unique spaces and exceptional spa services where guests can escape it all to balance sensory overload with some much-needed sensory deprivation.
When was the last time you can say you actually disconnected? I find myself on multiple-devices a majority of the day. Even when taking a trip oversees or heading out on a cruise most of us are still some-what connected if it be via a kindle / iPad, using our phones for photos, a compass or even the tech provided to us by the venues we had chosen to "get-away" in. You have to know it's become an epidemic when your friends make you put your phone in a basket for diner, when amazon is selling "lockers" and when business' like Yondr popping up left and right.
After much self-evaluation and analysis of our current culture, I have come to the realization that we need to find a balance between connection and deprivation before we ourselves need an "upgrade". With the development of technology comes knowledge and power, all at the tips of our fingers, but how much are we digesting, remembering, learning? Or is this fast-paced tech-driven culture the tipping-point of society, regressing backwards as our attention spans decrease and our need for "instant gratification" consumes us … Unfortunately, we get so caught up trying to keep up that we forget to take a moment for ourselves, one that inspires transformation and helps us balance our core elements of wellness.
It's the epitome of a catch 22 – the ultimate conundrum. Just like many addictions, the first step to a resolution is acknowledgement. We all have a problem. Thankfully we have evolved into cognitive-beings and can take a moment to breathe, readjust and find that happy medium. It's time we put our well-being back on the frontline, be a little selfish for an hour.
But we can't do it alone…
The hospitality industry thrives on the experiential – resorts, spas, restaurants all offer guests something that money can't buy, a memory. A remnant of emotion that remind you of a specific moment. Thankfully we are seeing them trend towards inclusion of wellness - conceiving places of refuge and calm. Many of which offer several sensory deprivation therapies to soothe the nervous system and quiet the mind, bringing about a kind of renewal that responds to the way we live today.