Recovering Your Customer Acquisition Pineapple
By Calvin Anderson Senior Vice President & Chief of Revenue Optimization, RLH Corporation | September 30, 2018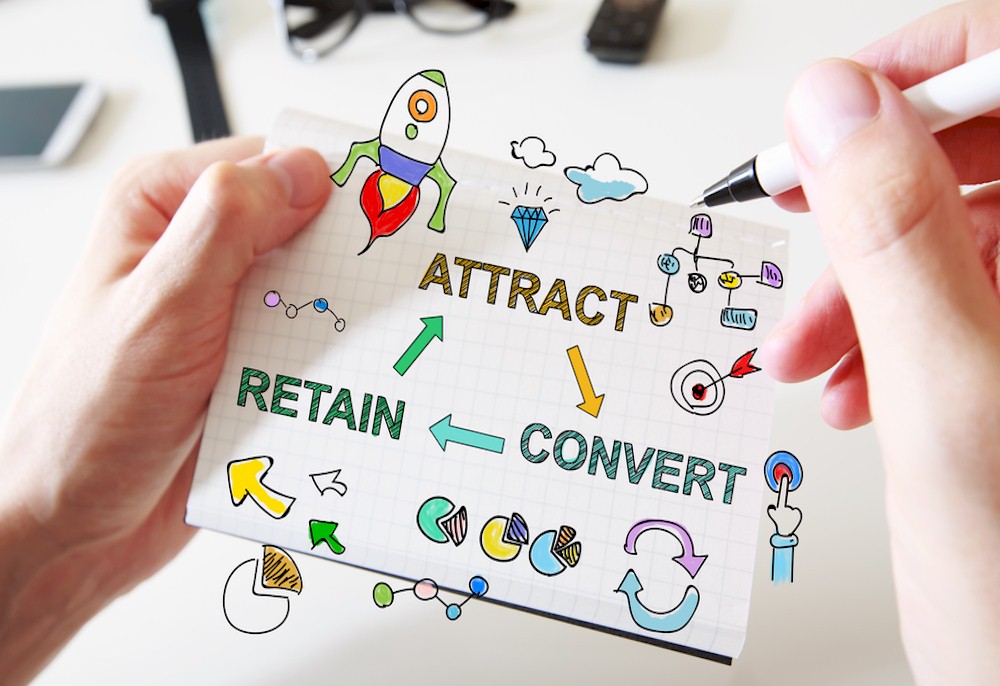 I would like to declare a moratorium on hoteliers complaining about online travel agencies. Next time you're attending an industry conference and you hear someone on stage moping about third party distributors, I invite you to hiss loudly until they abate. When you next scroll through your LinkedIn newsfeed and come across a redundant article updating you on the crafty ploys of customer-stealing-OTAs, don't immediately 'like' it! Be better than the pander and rather, consider simply responding with the palm-to-face emoji and see if you don't smile a bit more broadly afterwards.
But Calvin, why such hostility? …because it's time hoteliers start respecting commercial distribution as the legitimate billion-dollar business it is. Only after we accept this, can we begin to participate in the customer acquisition industry in a meaningful way (that's right, it's its very own industry). A preacher from my childhood used to boldly declare that you couldn't be found until you knew you were lost. So join me in acknowledging that customer acquisition is not inherently owned by the merchant or service provider. Recognize that the leaders in this space will always be the ones who are making commercial transactions more hospitable (#pineapple) to the consumer. Concede that if you aren't, you don't deserve to be in the space and likely won't be much longer.
As we consider our hotelier future, we've got to decide which direction we would like to go as an industry: do we want to bid customer acquisition adieu and focus exclusively on product and service or do we desire to remain a legitimate player in the pre-transaction world of our consumers. Not because there is a 1500-word requirement on this article, we will opt to pursue owning as much of the customer experience as possible. And why shouldn't we? Our customers aren't grabbing a t-shirt off the rack and jutting out the door, they aren't watching seven minutes on a news feed and then quickly putting their phones away, no, they're sleeping in our beds, dining at our restaurants and impatiently tapping their feet at our front desks. I can't think of an industry that has more potential to interact with their customers than lodging. The whole world is crawling over one another to get in front of the customer and yet we host ours for days on end, we even have a special name for them: guests.
The problem is that we've taken our homefield advantage for granted and like a frog in boiler water, watched the commercial process slowly transition before our eyes. Take five to go research the market value of Priceline Group, Expedia Group and Airbnb over Marriott, Hilton and IHG if you're not familiar. We won't go into why this happened because the topic has been covered ad nauseam; better to focus on what brands, management companies and owners can do in order to re-enter the distribution space as contenders in today and tomorrow's market.
The first step is a hard and fast re-set on our internal customer acquisition strategy. Structurally, sales, marketing, distribution and pricing/yielding all must align under a streamlined revenue strategy. This organizational change is table stakes; if you're still siloing incentives and leadership in this arena, it's time to get on Craigslist and start looking for a new job. Assuming you have this structural groundwork laid, it then becomes time to re-evaluate the guts of your customer acquisition strategy starting with how you look at data.
For years, we've have been looking at booking data through the same segmentation mapping as our P&L statements. The risk in doing this is best illustrated in the use of 'discount' as a segment. Fifteen years ago discounting was relatively limited to a few auto club bookings and a handful of emailed third party reservations. You don't need me to tell you how much that has changed. At many hotels today, channels that formerly made up the 'discount' segment could now account for upwards of 50% of a property's total mix of business.
Please Login to read the full story, or you can Get Free 30-Days Hotel Business Review
The Hotel Business Review articles are free to read on a weekly basis, but you must purchase a subscription to access
our library archives. We have more than 5000 best practice articles on hotel management and operations, so our
knowledge bank is an excellent investment! Subscribe today and access the articles in our archives.