Connecting Guests with their Surroundings
By Tammy S. Miller President, Alternate Resources | November 04, 2018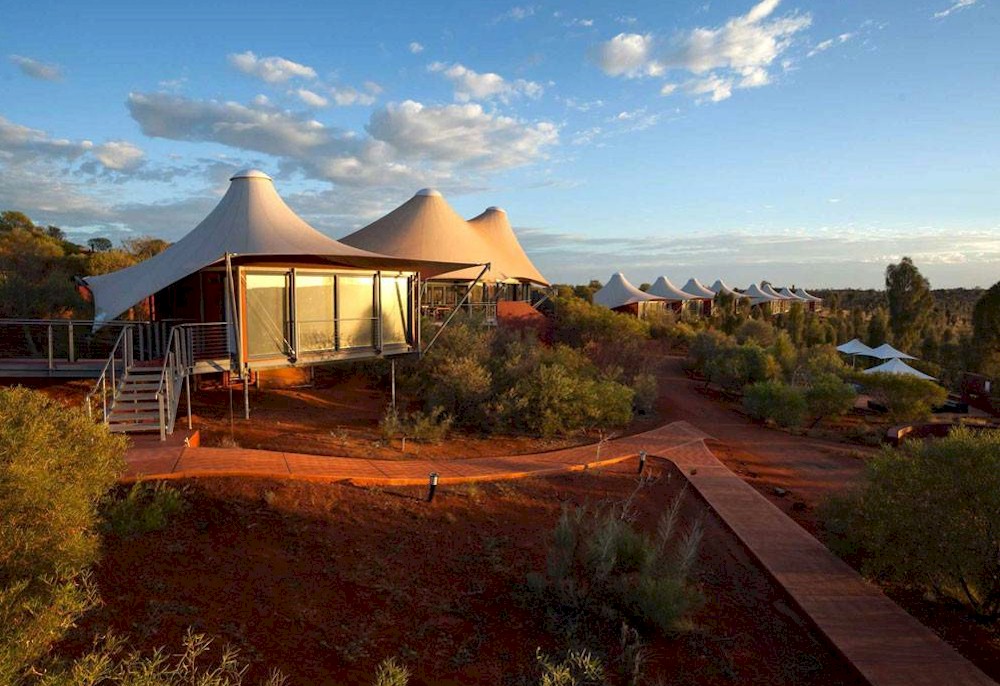 Sometimes travelers want to commune with nature and be right in the midst of it when they step out of their hotel room. With significant competition for getaway travel dollars, design professionals must think out of the box, continue to up the ante and create extraordinary design to attract guests for hotels to stand out. These unique experiences are what adventurers seek when they book travel on safaris, trips to the rainforests, mountain hiking or visiting Iceland to name a few.
A design trend that we are seeing play out in a multitude of creative ways is tying the design of a hotel to its' surroundings, to nature…bringing the outside in and marrying inside and outside to create authentic and naturally harmonious surroundings.
The trend in hotel design is to blur the lines between interior and exterior spaces and connect your guests with harmonious surroundings which is equally as important as personalizing the hotel space to make it original. Designers' should be taking their cues from the locale of each hotel and using their imaginations to create the individuality of each space.
When I take my family skiing in the Colorado Rockies, I am inspired by Aspen trees, snow, hiking trails, natural wood, log cabins, moving streams and the like. I want to breathe the fresh air and feel the crisp night air that makes the starry night brighter than ever before. When I take my family to an island in the Caribbean, I cannot wait for the white sandy beaches and the blues and greens of the tropical waters. My design eye seeks brighter colors, cleaner lines, open spaces clear of clutter, modern artwork, wispy sheer fabrics that billow in the open air spaces.
I am in awe of nature, whether it be in the middle of a thunderous and lightening rain storm or watching the waves crash on the jetties. I like the feel of running my hands over a raw slab of natural walnut in a live edge table, the smoothness of mahogany after it has been hand sanded and polished until it glows, and the roughness of driftwood with all its splintery glory. There is a time and a place to use each material in design and the fun of it is creating the unexpected.
Gone are the days where hotel owners are seeking consistency and everything matching, instead we have ushered in trends of eclectic and natural. It is still important to note that designers can't forget about modern conveniences in their designs, like charging ports, reading lights and working spaces. We all have (or are seeking) a lifestyle of being healthy, communicative, physically active, mind expanding and adventuresome. The places we want to go for our leisure, and even our business travel, have to offer us an experience or why bother going there.
Please Login to read the full story, or you can Get Free 30-Days Hotel Business Review
The Hotel Business Review articles are free to read on a weekly basis, but you must purchase a subscription to access
our library archives. We have more than 5000 best practice articles on hotel management and operations, so our
knowledge bank is an excellent investment! Subscribe today and access the articles in our archives.