Developing Social Media Strategies That Keep Customers Coming Back
By Nicholas Pardon President & Chief Executive Officer, The Discoverer Network | February 03, 2019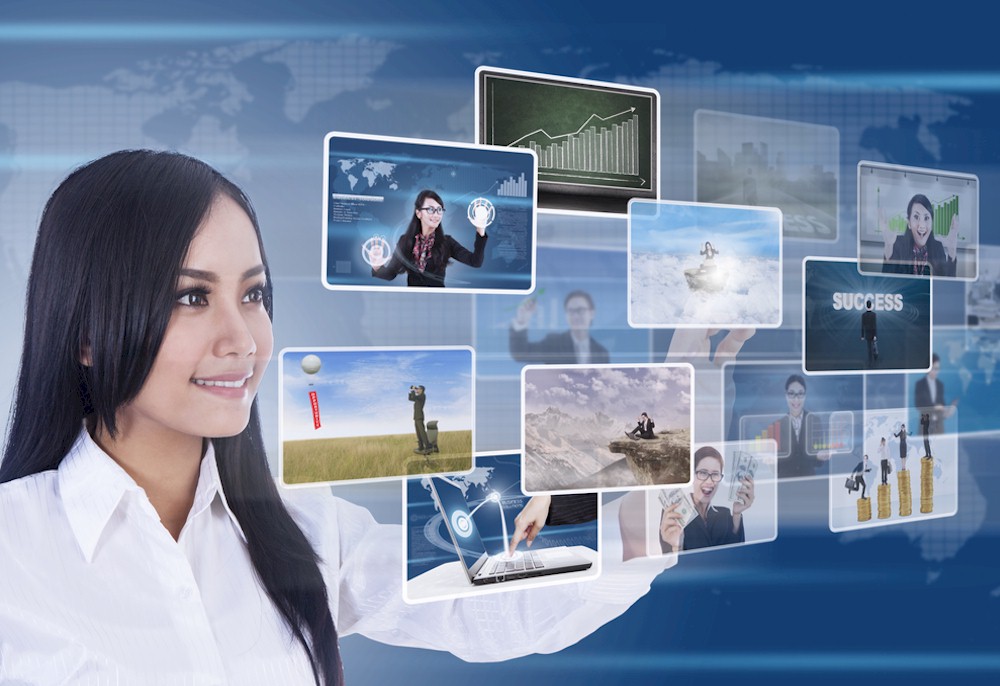 It may seem simple, but the most effective way to create a solid social media strategy that engages current, past and prospective hotel guests in a meaningful way is to understand why people follow you.
When talking about resorts or hotels, social media is a logical platform to showcase the best your property has to offer. Strong visual content has the power to inspire your followers by allowing them to envision themselves at your property, creating an emotional connection that's difficult to achieve through other platforms.
Knowing your why can work the same for any hotel, whether business, family-oriented, resort or something else entirely. In many ways, this is a tried and true data-play: it's about understanding your primary audience.
Unfortunately, instead of truly understanding and finding their why, marketers in the hospitality industry often look for other social media accounts they can mimic and copy. But in doing so, they won't see the same success as those that ask themselves these key questions:
1. Why are people staying at their property?
2. What would motivate someone to follow them on social media (i.e. what value is the brand providing)?
3. What would make a follower interested in returning to their property?
Don't know your why? Ask.
At the end of the day, you need to understand the reasons people choose your property. Then you can hone in on those unique elements and reinforce them on social media.
No matter if you're a small independent hotel or part of a franchise, as an executive you should ask yourself - and answer - this key question:
"What kind of content are we delivering on social media that would make customers want to follow and engage with us?"
Let's say your typical business travelers tend to be on the more affluent side and are staying with you because of your ultra-luxurious linens, or perhaps for VIP access to certain venues. You should invest in that story and draw this segment in with high-quality content that speaks to that audience.
On the other hand, if you're not a luxury hotel, don't confuse your audience with contradictory content. If you discover that people follow you because they attended a wedding at your property, and your data tells you that a large portion of your customers is interested in weddings, then invest in excellent wedding content - not selling them on luxury, but instead the perks of being a wedding guest at your property.
The lesson is to be who you are. Your why will guide you, telling you the type of content that will be successful for the audience you want to attract and create meaningful connections with.
You know who you are, and you know the type of content you need to create. Now you need to ask another critical - and tactical - question:
"How are we able to collect user-generated content from our audience and how can we use that content to reinforce the unique experiences we deliver?"
Finding your why not only helps you discover your unique value proposition in the market, it gives you the tools to inspire potential followers and customers to follow you across multiple platforms.
It's essential to keep in mind that social media is a two-way street: It's not just about what you put out, it's about what you get back.
At The Discoverer, focusing on this symbiotic social relationship has helped grow the company's social media following to over 1 million followers in just over a year.
Although we're a global content brand and not a hotel, it works in a parallel way. By connecting the two ideas – understanding why people visit and why people stay – we have been able to craft a personal, emotional connection to our brand in the same way that a hotel can.
When we choose a new destination to feature, we start by reaching out to our community for authentic insight. Having organic conversations with your customers is the best way to understand the true motivation of why people enjoy a specific destination - or property.
It may be obvious that travelers go to Aspen for skiing, but by asking "why" we begin to find out that there are many reasons someone may choose to visit Aspen beyond the skiing: the city's famed Food and Wine festival, shopping or simply the charm of the town. Sure, they go for skiing, but there's a reason they choose Aspen over the plethora of other choices. You can implement this same tactic to help shape a solid social strategy for your hotel, based on understanding your audience's motivations while simultaneously engaging them to provide additional meaningful content.
The same user-generated content we feature on The Discoverer's social channels is available to you. By featuring other people's content, you have access to a pool of photos and videos, often higher quality than something your team would produce and infinitely more authentic. It saves you time and money and it's also an incredible growth tool.
Reach out to your followers. Take the simple yet bold step of asking permission to use their photo, and by doing so your property will likely get at least one new subscriber. They'll be flattered that you're reposting their content and potentially share the fact that you featured them with their following as well.
Here are some more tips to help you reinforce your why - or whys - and implement a social media strategy that grows your following and keeps customers coming back:
Search Hashtags and Locations
Properties or brands should tell their story through the eyes of influencers. It may seem daunting if you think you have to create every piece of content yourself, but the reality is that in today's social media arena there are many ways to source content.
Start by searching locations in and around your hotel. Promote the use of hashtags for your property to gain easy access to photos from guests. If you know that most of your guests during a specific time period are staying for a convention or festival, use the event's hashtag to engage potential customers ahead of time. This is an effective way to put out social content that is useful and relevant, reminding people that your property is the place to stay while attending the event.
Give a Behind-the-Scenes Perspective
It's no secret that today's travelers love to get an insider's perspective or exclusive access however and wherever they can. Make your social media feed the golden ticket. Get your followers and potential customers inspired about every unique aspect of their stay with you through authentic content that only you can provide.
Feature video tours of different rooms or how a signature dish is prepared at your property. Showcase shots of your events, amenities, and staff. The more relatable, the better. Make your followers feel like they are truly there and remind them why they need to return.
Add a Level of Personalization
As a hotel, you should feature content both inside and around your property. Show customers not just the benefits of the property, but the ancillary benefits of the location.
Personalize your social feeds even further by having weekly themed stories or adhering to a specific aesthetic. Consider putting the voice of the concierge in your feed with messaging such as: "Want our concierge's best tips in advance of your stay?"
And don't miss the opportunity to promote social media in your guest's booking confirmation. Include a snippet of text inviting them to check out your Instagram or Facebook page or include snippets of social content. Get customers inspired about what they can do on your property before they arrive, and then use the same channel to get them to return for another trip.
Connect the In-Person Experience
It's possible that with your social strategy there can be a disconnect between the on-property experience and the social media experience. Once you understand both, these should work in tandem. If you advertise a friendly, personable staff on social channels, then this staff member better be the same in person. If you post content showing vibrant happy hours at the hotel bar, it better be representative of the typical happy hour that a guest may come across. You can't just create an enticing social presence, your social presence needs to match reality.
Think Gamification
Gamifying the social experience can both engage your followers and build upon your why. Sweepstakes and contests are a spectacular platform that we use at The Discoverer to help our clients gain exposure, as well as provide targeted insight into why someone wants to visit their property. The opportunities for gathering content and engaging using gamification are virtually unlimited for hotels, from offering rewards for using unique hashtags to offering unique perks for social media followers.
Source User-Generated Content
At The Discoverer, we ask our subscribers directly about their experiences in the destinations we feature. We've been able to create a community of travelers that trust our curated insight and look to us for vetted insider tips on destinations to visit and what to do there. Subscribers that we feature are excited when they see their Instagram handle in our emails or on our social media accounts. Likewise, as you grow your following, people will want to follow you and post while on the property in an effort to get featured.
In reinforcing your key whys you will start to create a cycle of more and more content directly from people who are actually staying at your property. Encourage customers to share their favorite elements of your hotel and the experiences they enjoy most. Reinforce the unique aspects of the property as well as the broader location, making the content multi-dimensional. This is a tremendously effective way to win over followers in an emotional way – taking some of their memories and sharing them with your community, signaling to them that they, too, can create those memories at your property.
A successful social strategy ultimately comes down to creating beautiful content that is also relevant for your audience. You can't have one without the other.
Why do people choose to stay with you? Once you understand this you can create social strategies that won't just attract guests, but keep them coming back again and again.
HotelExecutive.com retains the copyright to the articles published in the Hotel Business Review. Articles cannot be republished without prior written consent by HotelExecutive.com.