4 Resiliency Skills that Hoteliers Need Right Now
A Radical Redefining for Turbulent Times
By Eileen McDargh Chief Energy Officer, The Resiliency Group | March 03, 2019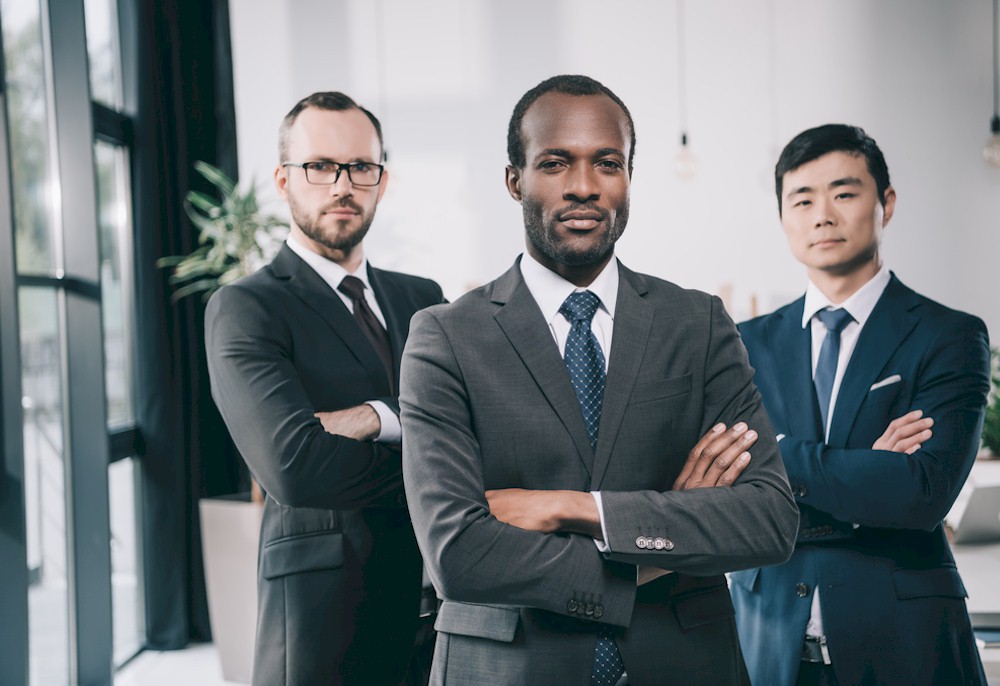 The stock market gyrates with unpredictable and heartburning results. Icons of solid companies become straw figures before balance sheets. Children are abducted from their front yards and networks of terrorists spiral throughout the world. Out-of-control fires gulp huge swaths of California and a recently released National Climate Assessment warns the dire consequences of inattention to climate. Visa restrictions under the Trump Administration impact staffing in seasonal times. Technology, demographics, and social issues offer potential confusion to strategic planning and hotel design.
It's enough to cause all of us to stand like the proverbial "deer in headlights", mutter "the sky is falling", or else spring into action, often a knee-jerk response based on what was done in the past.
Whether you're the executive of a global hospitality chain, the manager of the housekeeping department, or a sales manager for meetings-- whether you are trying to reinvent your career, launch a new product, or juggle the demands of aging parents and children-- resiliency skills have never been more important: radical resiliency.
Define The Terms
Throw the dictionary definition away. In 1824, Webster defined resilience as: "the capability of a strained body to recover its size and shape after deformation caused especially by compressive stress." That definition works for explaining metal but not for the mettle of the human system or an organization. This very definition gives rise to the popular two-word definition: "Bounce back".
No! Not! Never! Going back to an original state might feel comfortable but it denies the very opportunity of personal and organizational growth. In a constantly changing world, returning to old habits, old structures, and old behaviors can actually be counter-productive.
Second, Webster's very definition implies that resilience is needed only in the time of stress, of crisis, of a bad situation. Not so.
I define resilience as: "the capability to GROW THROUGH adversity or opportunity so that one becomes wiser, stronger and better able to create a sustainable future." Now, throw in the word "radical" which means extreme. "Extreme" resiliency means one is willing to turn right when everyone else turns left. It implies courage, tenacity, and taking the different course. For an individual, it also means listening deeply to one's inner voice rather than the chorus that surrounds you.
The First Resiliency Skill is Adapt-ability
The most critical resiliency skill is adaptability, a willingness to explore multiple ways to respond to a given situation or condition. The critical word here is "multiple". Another term can be "requisite variety". This phrase comes from the field of biology and simply stated means that the organism with the greatest number of responses to any given situation is the one that survives.
In short, gathering the same team with the same people is actually counter-productive to being adaptable and creative. Ideas can come from any place within the organization, but it takes a shifting of mindsets to allow this to happen. Who would think that the housekeeper with a cart of laundry might actually have an idea about how to recycle and potentially sell used bars of soap? Who would think that the part-time teenager might be able to develop Instagram messages that could bring in meeting functions? Who would think that front desk clerks would work with bellmen to design a simple hand signal to let them know it was a returning guest so that a pre-emptive "welcome back" would delight the arrival.
Adaptability means to stop looking for "best practices" and instead, look for different practices. It means, as Anita Roddick, Founder of the Body Shop said, "Go where your competitors can't or won't."
The first mindset required for this kind of adaptability is humility, a trait that has become woefully lacking in what author Bill Treasurer calls, "an age of arrogance". Just pick up the newspaper and plenty of examples abound of so-called "leaders" who refuse to listen to input that might contradict pre-conceived ideas; "leaders" whose modus operandi is "my way of the highway." In a world of constant change, no one holds all the answers. Rigidity can very well doom an operation, a hotel, a department.
The first test of humility-- a prerequisite for adaptability – is to ask for input from the widest possible array of people. If this is something the leader has never done, groundwork must be laid. It means the leader acknowledges that she needs help, that she doesn't have the answers.
Specifically, a leader wants to know what the single biggest issue is facing the organization. This first question is designed to rank-order where the points of possibility lie and what to tackle first. While it might vary from department to department, look for a common thread that runs through the comments. There will be one.
Next, in whatever format makes the most sense, state the issue and then ask this wide array of people to begin exploring the widest number of responses to these statements:
What if …
In how many ways might we…
What's the worst thing that could happen if we…
Why not…
Best of all worlds would be to explore multiple options in a face-to-face setting or a Zoom meeting. Although email and texting are huge tools, the reality is that communication that is the most personal offers the greatest benefit.
Suspend judgement. Easy to say and harder to do. The logical mind wants to jump to analysis without truly exploring what the individual really means. Remember, the skill of adaptability rests in humility-being able to seek understanding first before taking action. Sometimes, it requires an external facilitator to pull together comments and ideas.
In today's shifting workplace, employees want to be heard, understood, and seen as valuable contributors. To keep employees engaged in an evolving workplace, relationships are the coin of the realm for resiliency. Listening without critique and providing an opportunity for employees to have a voice in how the organization is run affords the greatest chance for keeping talent and for finding responses to challenges or opportunities.
The Second Resiliency Skill is Agility
Adaptability is about thinking and feeling. Agility, the second resiliency skill, is about action and movement.
Agility is the ability to move quickly and easily. It implies nimbleness, flexibility and speed. It is one thing to intellectually create multiple actions. It is another thing to move forward. Action is the antidote for anxiety.
The trick is to move wisely. Analysis paralysis might take over. Instead, the resilient individual and organization figures what small steps can gain a foothold. There's ample feedback while actions are taken. Rewards center on the willingness to act, to take risks, and to share results.
Action also looks at physical action. In short, care of the human body. Exercise, sleep, nutrition demand attention in growing through challenge or opportunity. Sometimes, the greatest step one can take is to sleep. Refreshed, the mind has a better chance at being creative and innovative.
Sometimes, when faced with a feeling of powerlessness, doing anything that gives a sense of control can be immensely beneficial. One woman, when fired from her job of 30 years, created a network group at her church for people looking for work. Another company, caught in the grip of the recession, pulled employees together to explore how costs could be cut without cutting people. Some employees volunteered to work part time so that those with less financial resources could continue.
The Third Resiliency Skill is Laugh-ability
Victor Borge said, "Laughter is the shortest distance between two people." It is also the shortest distance between the brain and the body. The ability to find humor and generate a sense of playfulness actually increases creativity. Laughter separates the serious from the trivial, the trite from the tremendous.
Recall the Chilean mine disaster. Against all odds, these men survived, Adaptability (multiple rescue methods and listening to many experts) and agility were paramount. And they also employed laugh-ability, or at least a way to keep a sense of humor about this very serious predicament. When a camera was lowered into the mine, one miner gave a tour of their "home", showing a table where they played cards and held meetings. At the end of the video, the trapped men burst into a hearty rendition of the national anthem. In short, the men took control where they could, added some spirit to the horror of being trapped, and-as a waiting world discovered, kept everyone alive until rescue.
Play belongs in the realm of laugh-ability. It was the jester of old who spoke the truth in a non-threatening way by using humor and play. Free-form play and improvisation not only break barriers but open up a world of potential ways to handle situations.
The Fourth Resiliency Skill is Alignment
The last resiliency skill is alignment. Alignment happens when individuals and the organization are engaged in something that has purpose beyond the bottom line. It means that one is "lined up" with what has intrinsic value. Recent research is showing that customers and employees seek to do business with organizations that act upon and live "on a purpose ".
Carina Bauer, IMEX CEO, introduced alignment in 2018 with the theme of "Legacy". At IMEX America in 2018, Bauer offered a free white paper: "The Power of Events- 29 Inspiring Examples to Increase the Impact of Events and Create a Long-Lasting Legacy." The hospitality industry is part of the meetings industry and with this paper, leaders can expand thinking as to what it means to be legacy builders.
HotelExecutive.com retains the copyright to the articles published in the Hotel Business Review. Articles cannot be republished without prior written consent by HotelExecutive.com.