Hospitality Academia: Implications for Human Resource Managers
By Lisa Cain Assistant Professor, Chaplin School of Hospitality & Tourism Management, FIU | March 03, 2019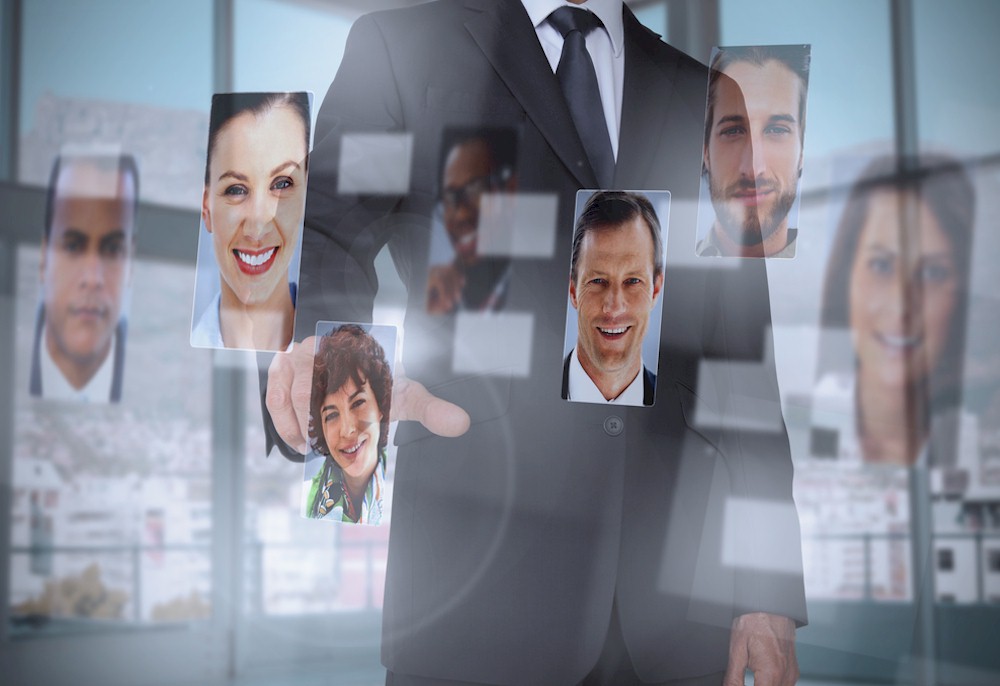 It is no secret that the onus of burden is placed on hospitality human resource managers (HRMs) to identify, hire and retain talent in a field that is known for high levels of burnout and attrition. The retention of talent is critical due to the exorbitant costs of identifying and onboarding skilled individuals.
Talent management is an increasingly popular term that was coined in the mid-90's and represents the development and cultivation of new hires from sourcing, attracting, and interviewing talent, through the hiring, orientation, and assimilation of talent into the culture of the organization. Additionally, talent management incorporates the nurturing and retention of current employees. Thus, the deliberate and strategic ways in which a human resources department sources its potential employees is important to consider.
One viable option for all hospitality human resource departments is to tap the font of the university pool of candidates. With college and university hospitality programs in every state, there is a veritable pipeline from which HRMs may draw. This article explores the past, present and future of the relationship between academia and the hospitality industry.
In The Past
Since the inception of university education, a college degree has been coveted as something that instills in its constituents certain aptitudes and critical thinking skills that educators believe are seldom found in individuals outside of the academy. The hospitality industry is unique in that it requires certain soft-skills to accompany a smattering of business acumen in order to successfully run an operation.
Hospitality college programs have been striving for decades to identify the needs and wants of industry practitioners in order to meet and, when possible exceed, their expectations. Studies have been conducted to ascertain the precise factors and skillsets for which hospitality recruiters are looking regarding a possible candidate. Understanding the criteria that industry recruiters use to evaluate potential hires arms academics with the tools necessary to create a curriculum that is tailored to help students meet those expectations.
Previous scholars have identified intellectual skills, academic performance, extra-curricular activities, relevant job experience, job pursuit intention, and person-organization and person-job fit as primary factors that recruiters consider when evaluating a candidate. (Kwok, L., Adams, C.R., & Price, M.A. (2011). Factors influencing hospitality recruiters' hiring decisions in college recruiting. Journal of Human Resources in Hospitality & Tourism, 10, 372-399.)
While these factors serve as guidelines, the list is by no means exhaustive. Other considerations that may have influenced HRMs in the past may include the idea of the persistence or the commitment level required to earn a hospitality degree.
However, due to the high costs of onboarding new recruits, it is understandable that HRMs often favored promoting from within over hiring a fresh graduate. This notion of promotion from within is in-keeping with the idea of hiring and cultivating talented individuals who possess some of the necessary skills and cultural aptitude of the organization. If an individual has demonstrated the ability to create those positive, unique experiences that hospitality guests seek, it was often thought that the technical skills could be taught. And the hospitality industry is one that has previously been recognized as one in which an individual could excel even without the acquisition of a university degree.
University hospitality programs long ago recognized that hiring from within was the trend and responded to it by requiring hundreds if not thousands of hours of meaningful work and internship experience for their undergraduate students and requiring several years of work experience for Master's level students. This practice served to ensure that hospitality graduates would not only have the coveted degree, which would in theory afford them an advantage over other internal candidates, but would also provide them with the experience that came to be expected of those who wished to ascend the ranks of the hospitality industry.
Currently
Today, in addition to offering students an opportunity to cultivate their knowledge in a specified area, college education offers students the opportunity to hone their ability to analyze information using higher order logic that is reinforced through myriad classes, at both the undergraduate and the Master's level. Ample research has demonstrated that those individuals who attend college have a higher income earning potential over the life of their career, and are more likely to be satisfied with their employment and consider their jobs careers with which they identify. Employee career satisfaction and self-identification with a career have both been linked to lower burnout and turnover rates, subsequently benefiting both the individual and the organization.
Individuals with college degrees also demonstrate greater citizenship behavior and networking abilities not only among their peers, but among experts in hospitality. The citizenship behavior, or willingness to perform tasks above and beyond the job description, is pivotal for the success of hospitality organizations as the service experience is contingent upon a positive employee-guest interaction.
This often means going beyond the requirements of the job to identify ways to please the guest. The networking potential of hospitality program graduates also extends beyond their own networking and may lead to increased repeat visitation of guests. Because hospitality college graduates are more likely to demonstrate these behaviors, they represent a good fit for hire in an industry that relies so heavily upon this interaction.
In addition, the work experiences and internship obligations that college programs require of their students serve not only as a means for experience, but also serves as the building blocks of partnerships with industry. The work experience and internship requirements compel students to identify niches in this multifaceted industry, subsequently leading to the recognition of their job as a career rather than simply work. By exposing the students to a multitude of options and allowing them to identify those avenues that are interesting, and sometimes those that are not, hospitality students are able to better align themselves with a path with which they identify
Moreover, internship projects, like those assigned at Florida International University, require the students to identify processes in the organization that may be improved. The goal and result of the project is to identify a way in which the organization may streamline a specific process and save money, without eliminating human capital. Projects like these and the work experience that accompanies the assignments help HRMs and college career placement personnel to create a pipeline for talent while meeting academic requirements.
Looking Forward
There are several factors that are on the horizon that has implications for both the hospitality HRM and the hospitality educator. These include technology and the importance of work-life balance. With all of these future trends come implications for the importance of continuing education.
With a technological boom on the horizon, a college education may be more important than ever. With the permeation of artificial intelligence and robotics in the hospitality industry, the narrative regarding the importance of a college degree and what this means for future recruitment is amplifying. With the infusion of these new technologies, the landscape of the industry is shifting.
The number of real-world applications of robotics and AI in hospitality and tourism is growing rapidly across the globe. There are myriad examples of technology being employed in place of individuals. The most extreme example is the hotel Henn-na, which is completely staffed by robots including front desk agents, porters, in-room assistants, vacuum cleaners, and a robotic arm operating the luggage storage room. Other examples include Marriott's Mario, Hamazushi restaurant's Pepper, Starwood's Botlr, Royal Caribbean's Bionic Bar, and Hilton's Connie, to name a few.
That is not to say that human capital will disappear. On the contrary, it means that the individuals being employed will have to demonstrate skills beyond those that are rote and technical. It is going to require a workforce that is able to work alongside the technology and perform the tasks that require the 'human touch.' Robotics and AI are a long way from being able to carry out any activities that are beyond simple reaction to a specific problem. Humans will still be needed to think, learn, and react to situations beyond simple tasks.
The new technology will serve to help alleviate some of the more mundane tasks in order to facilitate more creativity in the hospitality workplace. Moreover, the hospitality industry is one that seeks to meet and exceed guest expectations through surprise and delight. While some of that may come in the form of the novelty of technology, hospitality guest satisfaction is ultimately generated through human experiences. This is not going to change, and HRMs are going to need to recruit and retain individuals capable of performing experientially driven tasks. While a robot can serve to check-in a guest, it will still take a person to make a guest feel welcome.
In addition to working among technology, the hospitality student and employee of tomorrow will be in search of greater work-life balance. However, it should be noted that balance is an individually defined and fluid concept. For some, balance connotes feeling like they rarely work, while for others (e.g. self-proclaimed workaholics) balance connotes feeling like they work most of the time.
The goal of future HRMs is going to be to discover and recruit those individuals who identify with their careers. When the workplace is viewed as something with which in individual identifies, it in essence, becomes a part of who they are and they are less likely to view it as a job. Thus, balance will be more readily achieved because it will be something the individual views as an extension of the self. And because university students are more likely to identify with their careers, it seems like a mutually beneficial practice for academia and industry to partner and create a channel for fluid transition from one scape to the next.
Therefore, the final question that arises is how industry HRM practitioners and universities may work together to ensure a future work force that is adept, and properly educated in a way that mutually benefits the vested parties. The answer seems to come in the form of the reflective practitioner. A reflective practice is one in which learning transpires "through and from experience towards gaining new insights of self and practice." It is a cyclical endeavor in which the individual is able to learn from the experience through self-assessing, considering new ways of doing things, practicing new methods, and teaching others how to do them.
By exposing students to the various topics that are of import to industry and combining these studies with required industry experience in the forms of internships, externships and work experience, hospitality programs are cultivating these reflective practitioners and grooming them specifically for the industry. Identifying future technological advances and employee expectations may help to further customize the ways in which academia grooms its students for more closely to tailor classes for current employees and create a pipeline of future employees in this brave new world.
HotelExecutive.com retains the copyright to the articles published in the Hotel Business Review. Articles cannot be republished without prior written consent by HotelExecutive.com.