How Hotels Can Use Social Media to Mitigate Crises
By Janelle Schwartz VP of Sales, Marketing & Revenue Management, M&R Hotel Management | February 24, 2019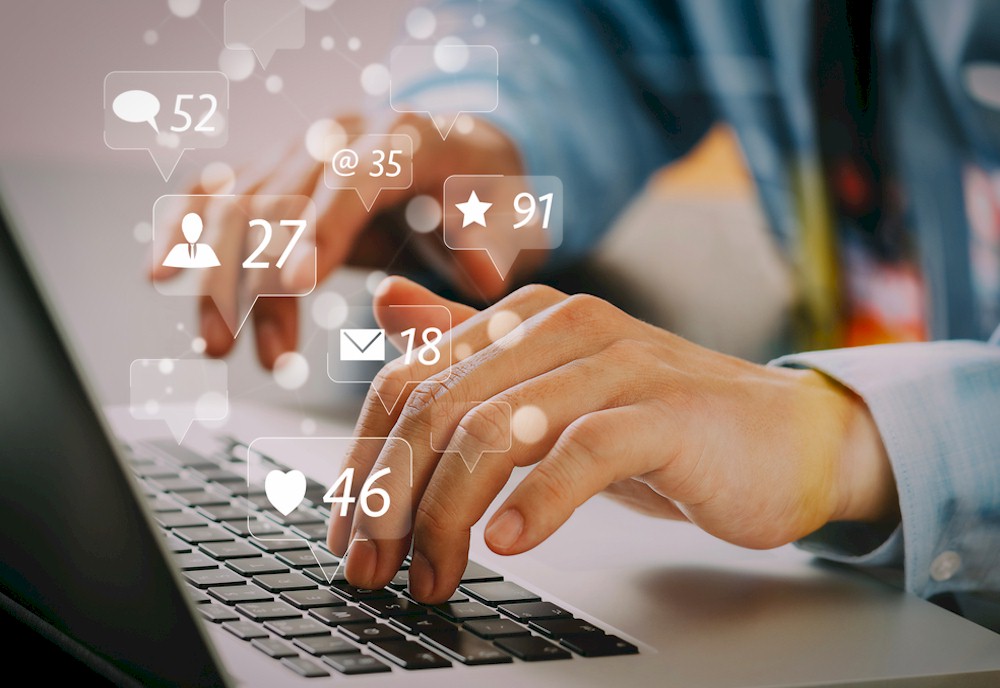 Before social media took over the world, the objective of crisis communications was to tell your side of the story to the news media before unfriendly voices could make your organization look bad on the 6 o'clock TV and radio news and in tomorrow's newspaper. 
Now that just about everyone has a Facebook, Twitter or Instagram account, we all can report "news events" by posting and tweeting, sometimes long before journalists - and even the organizations involved - learn about them. 
Remember two years ago when security officers at Chicago's O'Hare Airport dragged a doctor from an overbooked United Airlines flight? Other passengers posted cellphone videos that went viral in minutes, eventually getting millions of views. 
United Airlines was caught unaware and consequently failed to give a meaningful response beyond "this is very concerning" and "safety and response are our utmost priority," the standard pablum that almost every PR department utters - and no one believes. 
United's inability to respond effectively to the public's shock and revulsion at the cellphone videos was blamed for severely damaging the company's reputation.
The lesson for the rest of corporate America (and everyone else with a reputation to protect) is simple: You must be plugged into social media 24/7 so that you know what's happening, and you must be ready to provide meaningful and helpful posts when there's a crisis. 
As overwhelming as that responsibility may seem, it comes with a flip side: Just as anyone with a social media account can post bad news, the same technology can enable organizations to defend themselves and share information that may help mitigate a crisis. 
Marriott an Early Adopter of Social Media for Crises
Marriott International was one of the first major hotel companies to embrace social media as a tool for managing crises. In 2009, it used Twitter and blog posts as principal platforms for responding to suicide bomb attacks at its JW Marriott and Ritz-Carlton hotels in Jakarta, Indonesia. 
Marriott issued its first tweet-a simple acknowledgement, "Gathering info now..." –just 81 minutes after a bomb detonated at the JW Marriott and 86 minutes after another suicide bomber struck the Ritz-Carlton. 
Eight minutes later, Marriott issued its second message, "To all who have tweeted, we are gathering info and will have more as we learn details from Jakarta." The third message, "We are monitoring the situation, working closely w/authorities to ensure that our guests and associates are moved to safety," was posted about an hour later. 
Less than 150 minutes after the suicide attacks, the company enlisted its most widely known spokesperson, Bill Marriott, to summarize the situation on his blog. "Our deepest sympathies go out to the victims of the tragic bombings that took place earlier today in Jakarta, Indonesia," he said, and then recounted the steps taken to evacuate the properties and treat the victims. 
One day after the bombing - evidently determined to demonstrate that his company would not be intimidated by such attacks - he wrote a follow-up blog entitled "Marriott Remains Committed to Hospitality in Jakarta and Around the World." And a week later, he posted a blog entitled "A Spirit of Determination in Jakarta." 
Marriott communications personnel also poured over social media channels for updates about the bombings, given the lack of information available through conventional news and official sources. Since that time, this technique has been formalized and gained a name: "social listening." 
Comprehensive social listening can help organizations gain insights about issues before they escalate into a crisis. Think of social listening as a thermometer that takes the temperature of any situation and helps identify a "fever" – a possible problem. 
Not only can social listening provide advance warning that a crisis is brewing, it can help identify problem issues and provide enough information to develop a strategy to address them. Once the crisis passes, information gained through social listening can be used to analyze the results. 
Using Social Media to Manage Everyday Crises
Thankfully, most hotel operators do not face crises that are a matter of life and death. Consider this common scenario: A guest chain-smokes in a room - violating its nonsmoking policy - and the hotel subsequently charges his credit card $250 to pay for a deep cleaning. 
Determined to reverse the charge by embarrassing the hotel into capitulation, the offending guest posts tweets expressing outrage and injustice, lying that the hotel never informed him about the policy. His followers pile on, warning everyone to stay away to avoid the same fate. 
The key to winning in the court of public opinion is to be convincing. It's not enough to issue a standard statement like, "All of our rooms are designated nonsmoking for the health and safety of our guests and team members." While true, it doesn't address the guest's false claim. 
Nothing convinces like photographic evidence. The hotel could post a photo of its no-smoking signs, check-in documents that spell out the policy, in-room tent cards or screen shots of the policy on its website and on OTA sites. 
The caption need only say, "We inform all guests of our nonsmoking policy verbally and in writing." While the offending guest is not likely to relent, at least others reading the hotel's reply may be less likely to support his point of view. 
Responses always should stick "just to the facts," be respectful and avoid naming the guest or showing impatience or anger. By the same token, however, there is no need to apologize for enforcing a policy that exists to protect the integrity of rooms for future guests. 
On a broader scale, social media can come to the rescue of hotels that escape nearby natural disasters like hurricanes, tornadoes or flooding, only to lose business because guests who live hundreds of miles away cancel reservations, assuming the hotel must be damaged or closed. 
Such a crisis can be mitigated by launching a proactive campaign on Twitter, Facebook and Instagram featuring posts that document the safe condition of the hotel with both words and photos. Guests on property can be encouraged to share their experiences as corroboration. 
Sometimes a crisis is an event in name only. For example, a quickly extinguished dryer vent fire can be inflated beyond its significance if on-property guests post photos and videos of firefighters conducting a precautionary property evacuation.
As an antidote to the dryer fire, hotels could develop a proactive campaign of social media posts by the general manager detailing the limited nature of the damage and steps being taken to avoid future occurrences. The posts also should commend the staff and first responders for conducting a safe and efficient evacuation. 
Although the public's fear of the industry's dreaded bed bug problem seemed to diminish during the last decade, there is still plenty of chatter about bugs and bites on social media and online travel sites. The fear could discourage guests from booking, even though it is widely accepted that a pristine hotel today could be infested tomorrow if a guest inadvertently brings the tiny blood-sucking bugs into the hotel tonight. 
Accordingly, hoteliers should respond to bed bug complaints head-on by posting details about their prevention and remediation programs, demonstrating with words and images that they are making every reasonable effort to ensure their guests never encounter a bed bug. Of course, hotels never should claim to be free of bed bugs because they never know when a guest will walk in with them. 
Although this final example doesn't illustrate a crisis, per se, it does show the extent to which guests have come to expect instant answers when they post a comment or question. Some guests now are posting noise complaints and requests for front desk assistance on Facebook-at all hours of the night - rather than calling the hotel operator from their rooms. 
The implication is that guests eventually may expect hotels to monitor their social media platforms on a 24/7 basis and use them to report problems more serious than noise complaints.
The Challenge of Social Media's 'Two-Way Street'
A fundamental tenant of social media is that your audience expects to talk back and that you will respond. This can create a time-consuming distraction when you are managing a live crisis via multiple social channels. 
Social media's "two-way street" also poses two potential risks: First, responding only to positive comments while ignoring negative comments, which will erode your credibility. Second is getting into an argument. 
Experts recommend that when responding to people directly, try to keep the exchanges brief. If someone seems intent on debating you or disputing your information, try to de-escalate the dispute by acknowledging their concerns and offering to continue the discussion outside of social media, by phone or email.
Even if the other party reacts negatively to your offer, at least you will have demonstrated to everyone else that you are making a good-faith effort to engage even the most difficult members of the audience. 
While the traditional focus of crisis communications has been disrupted by social media, the following principles are as important today as they always were: 1) Be prepared with a plan that you review and practice, 2) Seize the information initiative by filling the vacuum that otherwise enables outsiders to control the discussion and characterizations, 3) Tell your story with truth, candor and transparency, 4) Be respectful of your guests and staff and 5) Resume listening after the immediate crisis passes to identify and address unresolved issues.
HotelExecutive.com retains the copyright to the articles published in the Hotel Business Review. Articles cannot be republished without prior written consent by HotelExecutive.com.