Creative Ways Hotels Can Capitalize on Catering
By Katherine Kies Corporate Director Food & Drink Innovation Group, PM Hotel Group | August 04, 2019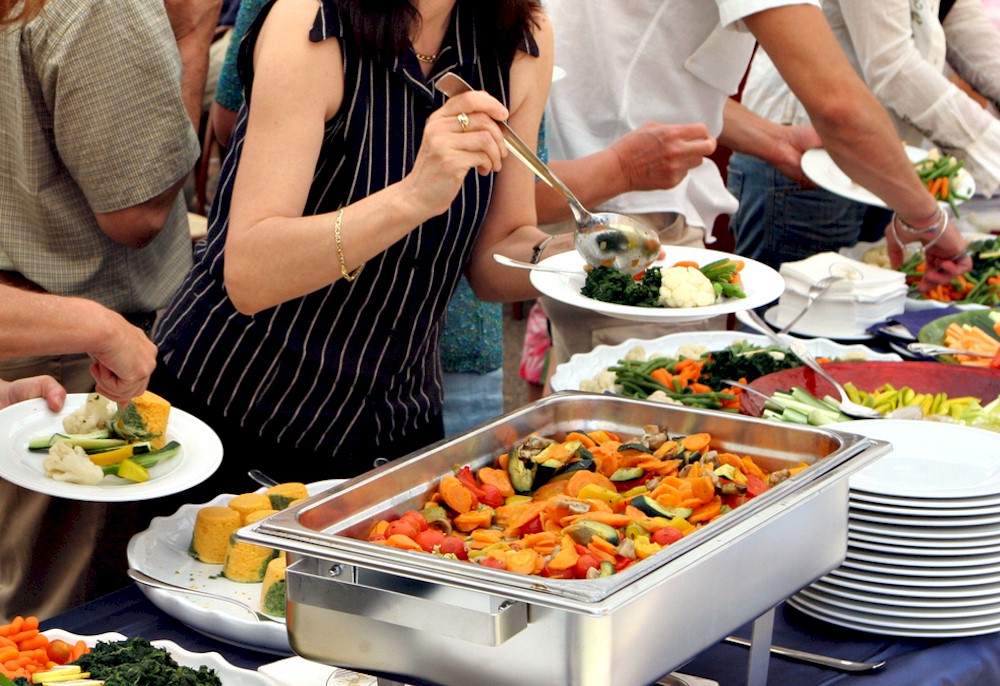 Catering and banquets have always been the bread and butter of the hotel F&B experience. However, with the changing landscape of event venues in the market from new formal meeting venue companies such as Convene, to new technology enabling on demand venue booking like Breathe, to non-traditional venues crossing over into the event space such as luxury bowling alleys or food halls, the competition is fierce for hotel catering.
The competitors of hotels for catering and banquets are no longer just other hotels, which means we need to step up our game to stay top of mind and relevant in the catering and events space. PM Hotel Group has made innovative additions from coast to coast not just around menu development and packaging, but more significantly around space design and programming to stay competitive with local venues.
Sheraton DFW Airport Hotel Weddings
The Sheraton DFW
The public space from a closed taproom bar on the 1st floor was converted into a unique, branded event space. The impetus for the change was driven by both the large residential community within a reasonable radius as well as the large social market for quinceaneras, birthday parties and more unique corporate events. There are many hotels in the market so we needed to determine how to stand out from the rest of those spaces.
The space had several key features which allow it to be competitive with non-hotel venues: 1) It had a dedicated external entrance which allowed for an independent feel and distinct branding; 2) The layout is filled with character including nooks for soft seating and breakouts, natural light from a full wall of windows and built-in bar; 3) It had an adjacency to the restaurant and public space which made if feel more like an extension of that experience than traditional meeting space.
Please Login to read the full story, or you can Get Free 30-Days Hotel Business Review
The Hotel Business Review articles are free to read on a weekly basis, but you must purchase a subscription to access
our library archives. We have more than 5000 best practice articles on hotel management and operations, so our
knowledge bank is an excellent investment! Subscribe today and access the articles in our archives.