GOPPAR: Maximizing Profitability in an Everchanging Environment
By Brandon White Director of Revenue Management, The Hotel Group | September 29, 2019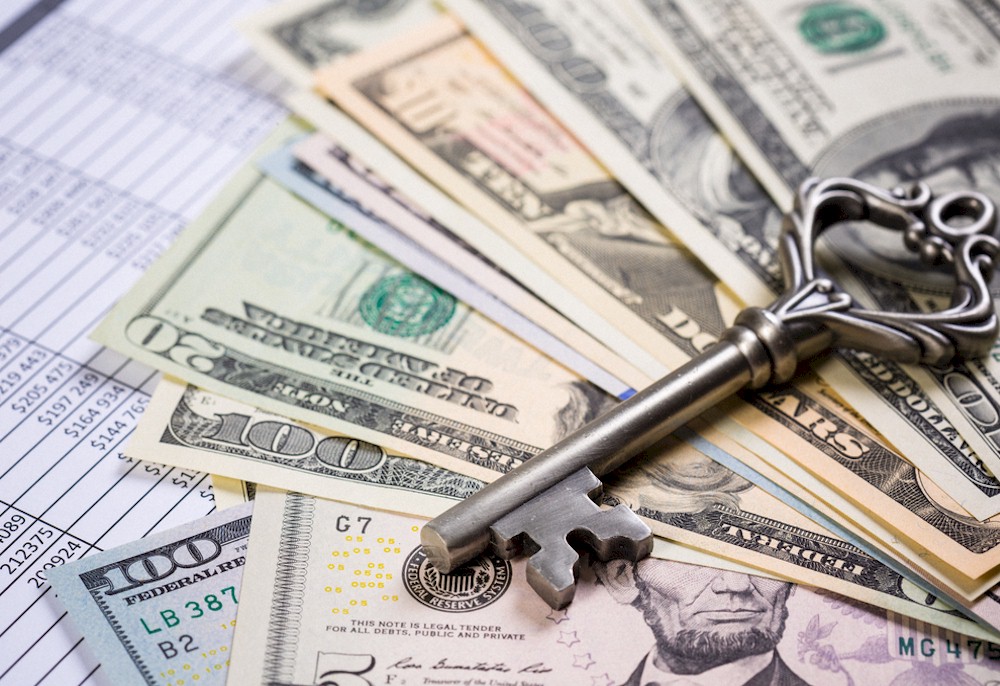 Profitability is a key measurement of success, and the savvy Revenue Manager has always been focused on the bottom line. Gross Operating Profit Per Available Room (GOPPAR) as a newer Key Performance Indicator (KPI) in our industry shouldn't come as a surprise to anyone. As defined, GOPPAR is the total revenue of the hotel less expenses incurred earning that revenue, divided by the available rooms. While GOPPAR's formula itself is simple, the execution can be challenging.
So how do we as hoteliers maximize GOPPAR? To answer this question, we must first understand what our business mix looks like, or should look like, and identify what aspects of hospitality revenue have changed over the past two decades. Look no further than the increased online travel agency (OTA) presence, with new companies such as Google joining the fray. This along with enhanced OTA visibility reports marketing in excess of $10 billion in 2018, the influx of commissionable rates and a general increase in market supply occurring across the nation has resulted in decreased flow-through to the bottom line. Now that we understand some of the challenges, what can we do about it?
Understanding Your Mix of Business
What should our mix of business look like? While a seemingly simple question on the surface, the mix of business required to maximize profits for a hotel depends entirely on the property type, market, and booking window. For smaller, select-service hotels, the midweek business traveler may be your bread & butter, whereas a larger, full-service hotel, may need a mix with group driven bookings. Regardless, your property's GOPPAR may be impacted in a major way if the ideal sales and booking mix is not determined and achieved during each day of the week and each changing season. Additionally, utilizing the ideal mix to maximize ancillary revenue, such as food and beverage in both the hotel outlets or catering space, is crucial to an optimal GOPPAR.
To break this down further, some select-service properties might not have many ancillary revenue opportunities, so the ability to understand the property's booking window and length of stay patterns is necessary when forecasting and achieving revenue. It is imperative to take advantage of these opportunities and capitalize on multiple night stays when available, either via transient demand or through group bookings. This can lead to reduced room turn-over cost and will help to boost GOPPAR. When considering your business mix over compressed dates, whether focusing on business transient with longer length-of-stay groups or one-night pieces of group business, ask yourself if taking a one-night stay group makes sense over forecasted sellout dates. Depending on your property type, you may find a select-service hotel in rural America may need less group base whereas a full-service hotel located in a major downtown metropolis may require a stronger group base to sell out.
On the flip side, knowing how to balance transient versus group for full-service hotels is important. Particularly when groups have the ability to bring in catering revenue, thus bolstering profit. Does it make sense to turn down a group with a poor room-to-space ratio for something better down the road? It might not always make sense, which is why understanding your market is critical to maximizing total revenue.
Every department must understand how they directly impact the bottom line

Push Bookings to Your Website
We all know direct bookings are the most cost-effective reservations a hotel can sell. Commissions are minimal if there are any at all, and what better avenue to sell our hotel than through our website? We have seen banner ads and the commercials from an abundance of OTAs urging consumers to book their rates on hotel rooms, airfare, rental cars, and more. Some of the campaigns are even catchy, such as Hotels.com with Captain Obvious. Don't try to deny it. You know it makes you chuckle.
So how do we overcome this barrage of marketing from OTAs to encourage potential guests to view and book directly on our website? One significant change over the past few years has been the unified push from most major hotel brands and U.S. hotel associations. In February 2016, Hilton launched their "Stop Clicking Around " campaign, rewarding their HHonors members with a discount for booking direct. This campaign has led to unprecedented growth in their loyalty memberships and is a resounding success in the battle against the OTAs, leading toward increased brand.com visibility. The American Hotel & Lodging Association (AHLA), a national U.S. hospitality organization, has also worked to shine a light on the OTA's negative impact on consumers. They initiated a campaign, Search Smarter, to encourage consumers to check the validity of the booking site before making any reservations.
With backing from the major hotel franchises and lodging associations, it becomes each property's responsibility to maximize content and encourage traffic to their website. In this light, revenue managers recognize that content is critical. Let me say that again, content is critical! It may sound elementary, but frequently auditing website content and photos for accuracy and appeal can turn a potential guest's initial interest into a direct booking. Adding the right keywords on your website will improve your website's positioning on search engines and thus the optimization processes.
Once you have the guest in house, encourage and train your front desk team to ask the guest if they will be returning to the area for future stays. If you can confirm return bookings from repeat guests, the hotel has found a way to float revenue to the bottom line and prevent guests from exploring alternate options.
Controlling Commissions
Channel management is crucial when it comes to controlling commissions and booking costs. As power brands continue to push for lower OTA commission during contract negotiations, these lower fees can greatly help revenue management flow additional capital to a hotel's bottom line. Beyond that, many Revenue Management Systems (RMS) now provide greater yielding options when it comes to OTA rate plans. As hoteliers, we should be utilizing these systems to better fit our business needs. Does this mean cutting out the OTAs altogether? General logic says no, you should never completely cut off booking source, but monitoring and controlling them to better maximize our revenue goals is vital. For one such example, if you consistently have a strong midweek business travel base, consider maximizing your group bookings and direct website bookings and only allowing the OTA bookings to fill in your revenue cracks during weekends or when the market lacks city-wide compression.
Controlling commissions isn't only about the OTAs. Group commission management is just as important to maximizing GOPPAR, and this is another area where the brands are helping hoteliers. In January of 2018, Marriott announced it would reduce commissions on group bookings at North American properties from 10% to 7%, effective March 31, 2018, and shortly thereafter, many other power brands followed suit.
On one final note, for convention hotels who bid on business through a local Convention and Visitor's Bureau, it is likely that you have paid additional group commissions or rebates to secure sales. While many will simply call this the cost of doing business, a savvy negotiator can push to reduce these fees when contracting and bring additional revenue to your property's bottom line.
Managing a Supply Boom
As many markets continue to see hotel supply increase, particularly in central business districts (CBDs), finding a way to maintain rate integrity to maximize profitability is paramount. All too often, hoteliers take the "race to the bottom" approach on their price positioning in a market full of new or recently renovated supply without fully understanding the lasting ramifications of these actions. Pricing confidence is more important now than ever before, with Smith Travel Research (STR) reporting relatively flat occupancy for the U.S. , though the second quarter. Remember, dropping your rate is far easier than gaining that same rate back.
Utilizing rate shopping and demand tools from companies such as Travelclick or OTA Insight will allow you to be more strategic with your pricing decisions. Do you really need to be priced $30 below a comparable product to secure that booking? Probably not. However, could that same $30 rate cut negatively impact your average daily rate (ADR) and your overall profitability? Most likely. Many RMS systems have some form of price optimization ability as well, and when managed correctly, these can help steer your pricing decisions in the right direction.
Constant communication between members of your revenue team and hotel staff is essential when you have growing new supply. Everyone needs to be on the same page when determining what the top at risk accounts and groups are so that you can devise a plan of action to maintain these pieces of business, all while maintaining your ADR. It's not easy and can be downright frustrating when battling a new hotel to maintain a piece of business that has been happy at your hotel for years. But it's imperative to your bottom line, as well as your STR metrics.
All Departments Contribute Towards GOPPAR
Forecasting, and adapting to changes in the forecast, also plays an important role in GOPPAR. It's not just about revenue management and bringing in the right pieces of business. Every department must understand how they directly impact the bottom line. You can sell rooms all day long on your website, but if your labor costs are not managed properly, your profitability will not flow through.
Providing frequent and accurate forecasts to the hotel leadership team, coupled with the knowledge of how previous forecasts have changed and how this impacts the overall flow through, can mitigate loss in GOPPAR. By educating all department heads to read and adjust appropriately to these forecast shifts, your revenue will maintain healthy cash flow.
Final Thoughts
At the end of the day, each team member has a part to play as your hotel seeks to maximize its bottom line. Revenue capture and revenue management work as major contributors to the success of your property and its source of revenue. Should you manage a thousand room luxury hotel in the heart of the city or a small economy hotel in Anytown, USA, GOPPAR should always be your primary focus.
HotelExecutive retains the copyright to the articles published in the Hotel Business Review. Articles cannot be republished without prior written consent by HotelExecutive.