Balanced Scorecards in Revenue Management
A Contribution to the Advancement of Revenue Management Analytics
By Mario Candeias General Manager, Espinas Hotels | October 06, 2019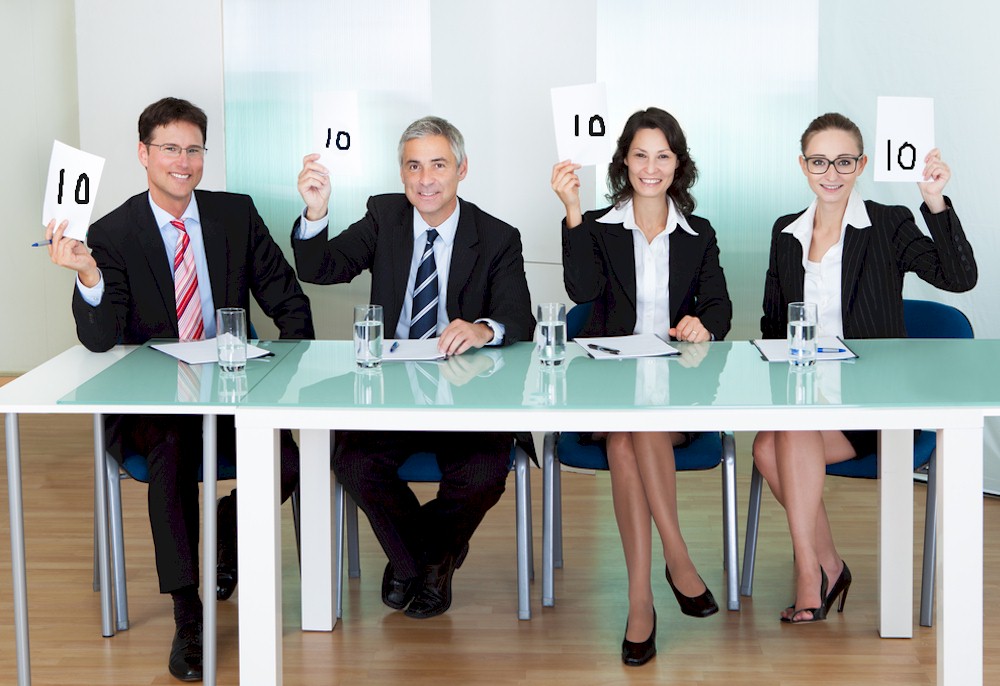 In the run-up to the American Democratic primaries, the TV debates have produced interesting information… and not only political!
One of the candidates was talking about Scorecards and how he would abundantly apply them to the entire nation, states and institutions, should he become the next President of the United States of America.
Wow, this is powerful and new, specifically because most nations are still led (managed) in inconsequential ways, with old school metrics and methodologies. Metrics and methodologies sometimes merely based on assumptions disconnected from facts, benchmarks or even personal opinions.
Politicians at large have other focuses and interests, of course, and although they have generic ideas of what is better or worse, they lack the methodologies to grow sustained efficiencies and accountability in their countries and economies.
In the business world, metrics and accountability are more advanced (and problems are not as complex as in entire countries, to be fair). The most sophisticated ones use strategic management systems and tactical systems to increase their stakeholders' value and returns.
Balanced Scorecard© is one amongst those systems and, due to its versatility and ease of understanding, its use became widespread in extensive ranges of the global economy, from public to private sector, from civil to military organizations, from for-profit to non-profit organizations, from large-scale economic behemoths to small and medium enterprises.
In the hospitality world, to name but a few, Hilton Worldwide, Marriott Vacation or Dubai Airport Freezone notably use it.
This method was developed by Kaplan & Norton in the early 1990s, to bridge a gap between corporate headquarters vision and strategies and their business-level operations.
It combines four perspectives: (1) Learning & Growth; (2) Internal Processes; (3) Customers; (4) Finance.
Learning & Growth is the beginning of the value process, and relates to actions that enhance staff productivity, know-how and performance. It is the genesis of all future actions and results.
Internal Processes relate to efficiency gains, optimization of flows, still relative to in-house processes and procedures that improve results.
Customers' perspective relates to all metrics that measure both B2B and B2C performance, from guest satisfaction to customer base growth, advocacy rates, etc.
Finance perspective involves all financial results, the endgame to businesses. This can be in the form of Sales, Profits, EBIDTA, or even Corporate Finance KPIs like WACC, EVA, ROIC, ROCE etc.
The first two are lead perspectives, the ones that induce inputs and kick starters to the entire business value generation processes (to the value chain). The second two are lag perspectives, the consequences and outputs deriving from the lead perspectives.
The four perspectives combined (hence, the name"balanced") generate optimized and streamlined results and efficiencies. Each perspective, given the selected KPIs and their weights, will have its own weight. They should be balanced among themselves, so that one perspective does not outweigh or weigh disproportionally relative to the others and then biases the balanced focus necessary from the Teams.
Each business or organization will then select the KPIs (key performance indicators) that are best positioned for each one of those perspectives and the ones better correlated with the nature of its activities.
Usually, the quantity of KPIs used or monitored in any type of organization range from 8 to 12 or 16 (in this case, 2, 3 or 4 per each perspective) and each one of those KPIs has a specific % weight in the total score (hence, the name "scorecard").
There must be targets for each KPI and per period, whether it is a monthly, quarterly or yearly scorecard. Whenever those targets are reached, the % weight is considered in the total score achieved. The total potential score is 100%. Normally a reward system is indexed to the % score achieved.
Imagine a certain hotel achieved a 60% score in the year, for all its KPIs versus their specific targets. The bonus considered could be for example 60% of one additional salary per each employee, and so on and so forth.
The relevant KPIs to the overall strategy are selected and inserted in the scorecard. Each organization selects its own, the most relevant to itself. Targets are defined as per the needed and desired results. In the case above, one can easily identify problems, opportunities, trends and design appropriate actions and tactics.
The scorecard can be applied to full businesses, divisions, departments. KPIs must can then be disintegrated from mother-scorecards (the full organization) into daughter-scorecards (divisions, departments, sections, units), so that they are all interconnected and the organization, all of it, is really pursuing the same strategy and vision, despite their divisions and departments pursuing their own specific goals and KPIs (relative to their specific day-to-day activities).
This brings us down to Revenue Management. Mostly, Revenue Managers have their own KPIs and metrics. Also their own rewards systems. They derive from Revenue or Yield Management Systems, some of them widely used in the hospitality sector.
For enhanced results, a Balanced Scorecard specifically designed for a Revenue Management Department would bring enhanced value to shareholders. How? By balancing lead and lag KPIs, by linking inputs to outputs that direct the Revenue Officers into balanced and optimized decision-making. Not just the old-school Occupancy, ADR or RevPAR KPIs. Much deeper and beyond that.
Imagine, there is a weekly scorecard, indexed to weekly bonuses. The Revenue Team will be laser- focused on achieving it… 100% of it! A permanently top-of-the-mind tool, weaponized for maximal results.
A brief explanation of these Revenue Management Department Balanced Scorecard KPIs:
Learning & Growth Perspective
RM Software Training Effort – total training hours in Sales and Revenue Management divided by total hours in overall training. The more training hours, the higher correlation with sales levels

Staff Turnover – Number of employee disconnects divided by average staff in the Department. The lower, the more know-how is retained, the higher the results

Absenteeism – number of days not worked that are unrelated to labor law entitlements divided by total workable days in the department. The lower, the higher the productivity and results
Internal Processes Perspective
Cost of Guest Acquisition – measures total direct costs in all channels incurred in when generating sales divided by total number of guests acquired. The lower, the better, the cheaper, more efficient and effective the sales process

Website Conversion Rate – number of visitors to the hotel website divided by number of bookings made at the website. The higher the score, the better, meaning the website is a highly efficient and successful channel

Website Ranking – in a SEO Search Engine Optimization perspective, any ranking in any valuable website may be used, from Google, to Alexa, to TripAdvisor, etc. The higher the ranking, the more visible the hotel, the more purchasable it will be, the higher revenues may be generated
Customers Perspective
MDI – Market Diversification Index – a formal and scientific gauge (see Herfindahl-Hirschman Index), that measures the relative weight of each nationality in the overall markets the hotel works with. The lower the index, the more diversified the hotel is, the safer and less risky the business becomes.

S

DI – Segment Diversification Index – same as above, but applied to market segments

SMF – Social Media Followers – count of social media followers, across all platforms, and their weekly growth rates. The higher, the better, as the exposure and footprint increases accordingly
Finance Perspective
ADR – Average Daily Rate – a gauge of hotel positioning and a structural benchmark in the hotel world, also intrinsically correlated to hotel valuation. Rooms Revenue divided by Rooms Occupied. The higher, the better (if Occupancy accompanies its altitude and growth rate)

OCC % - Occupancy rate – a gauge of hotel sales effectiveness. The higher, the better, if at optimal prices and patterns

Online Sales % - Rooms Revenue deriving from all online direct and indirect channels divided by all Room Revenue. Measures the efficiency and effectiveness of the overall online sales strategy. In the current world, the higher, the better, as traditional offline channels are not as competitive as in the past time
As it is easily understandable, under this comprehensive crosshair, the Revenue Management Team will have to look and contribute not only to core Revenue Management targets, like ADR or Occupancy, but also to Social Media Team targets, Sales & Marketing Team Targets, Human Resources Management Targets (relative to their own Department), eCommerce, etc. All in a balanced and weighed fashion. All of them, duly optimized, will maximize the outputs. A holistic approach.
Other KPIs that could add value to the Revenue Management Balanced Scorecard, in a Revenue Management perspective (among dozens of potential others), and that could be featured above:
Average Length of Stay (ALoS)
Average Discount (relative to Rack Rates) or Yield Statistic
Overall Upselling
Upselling per Room Type
Price-Demand Elasticities, per market segment, per market sub-segment, per top producer, per nationality
TRevPAR
RevPAR
Upper Funnel x Lower Funnel metrics
Total Revenue Forecast Multiples, derived from On-the-Books Rooms Revenues
Correlations Rooms Revenue x Total Revenue
Overbooking/Underbooking Ratios (including Probabilities)
Competitive-Set related ratios
Market KPIs Benchmarks
Week-on-week, each KPI will tell a story, a weekly episode to a yearly movie. A weekly chapter to a 52-chapter novel. In a very balanced, visible and linear way.
Visually, as in a heat map, Management and Line Staff will have a clear view and snapshots of trends, threat areas and, most importantly, opportunities, not just on what they have to do (their core mission) but of anything that correlates to and impacts what they do and their mission.
This is the power of scorecards… eventually, they will become widely used in Revenue Management Departments across the globe… In the future, maybe even widely used in entire governments and economies, as suggested above by the American democrat candidate.
HotelExecutive retains the copyright to the articles published in the Hotel Business Review. Articles cannot be republished without prior written consent by HotelExecutive.