How Hotels Can Stay Ahead of Meeting Planner Expectations in 2020
By Joe Schwinger Chief Executive Officer, MeetingPlay | January 12, 2020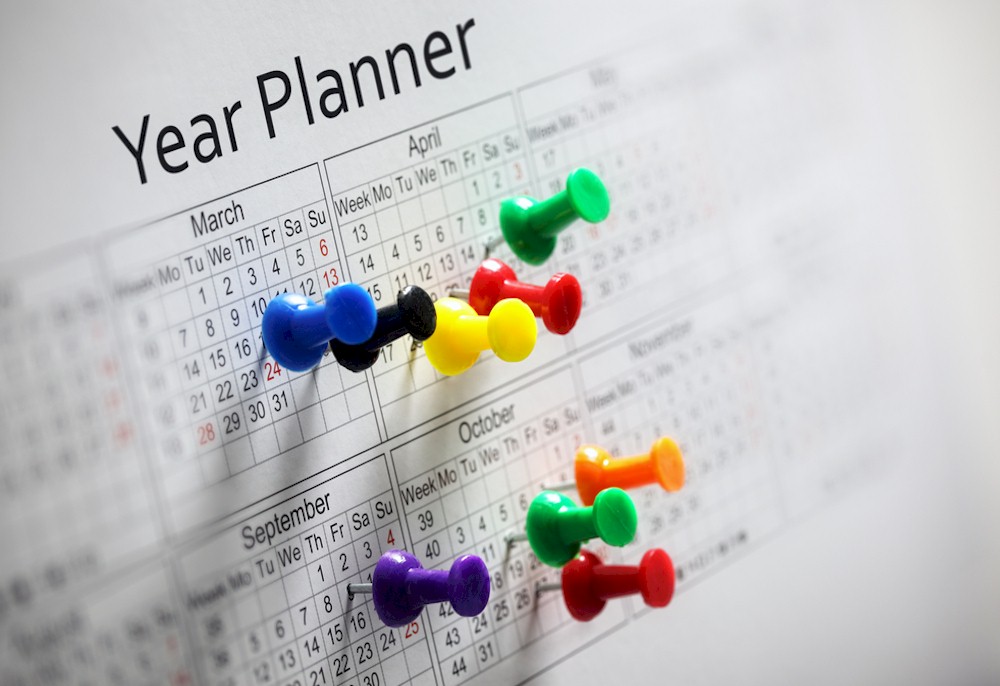 At my company, MeetingPlay, we work closely with meeting planners on a daily basis. Recently, I asked a planner, what can hotels do in order to best meet your event technology needs? The planner replied that "Hotels need to rethink the way they look at technology. Hotels should be just as tech savvy as the programs they represent … technology is as essential, if not more, to meetings as anything else. The ease of connectivity, speed, and overall access is of the utmost importance."
Meeting planners pride themselves on their ability to offer the latest tech-driven experience, integrating social media, gamification, augmented reality, matchmaking, and much more. Planners are constantly outfitting their events with the latest technologies, and they evaluate hotel meeting spaces through this lens. In 2020, successful hoteliers will anticipate and take advantage of these trends. Those who don't will be at a disadvantage in the marketplace.
Let's break down some of the ever-changing expectations of the meeting planner, some ways hotels can stay ahead of the competition, and how industry leader Marriott is preparing for shifts in the event tech landscape.
The State Of Planner Expectations In 2020
The thought process and strategy of the meeting planner is very different today than it was just five years ago. That's because attendee expectations have evolved. One key example: 3/4 of millennials place a higher value on experience vs. tangible things.
The emphasis on experience means expectations are higher for events. It's no longer enough to offer a bare-bones space or conventional agenda. When attendees arrive, they want engaging content, networking and top-notch food and beverages - but they want all of these things in a connected, well-designed and Instagrammable environment.
Planners go all out to offer social media walls, gamified experiences, and more, and they expect hotels to be the perfect backdrop for this experience. They need more than a screen in the middle of a room; they expect hotels to understand their tech needs and be there every step of the way.
In 2020, the inter-connectedness of hotel meeting spaces and technology will continue to grow. Take airlines for example: A few years ago, check-in was an analog, flat process. Now, we can check in via mobile apps, the whole screen personalized to enhance the experience. Hotels are starting to offer this type of experience in the lobby for guests, with interactive boards that show weather and local attractions. To meet planner expectations, hotel meeting spaces will have to follow this pattern as well by replacing the simple bench and table for registration area. Today, meeting planners want at minimum an arrival area with video monitors, LED walls and lounge space with charging abilities.
Another perennial planner priority is WiFi - the most frequently asked question at any event. In 2020, attendees will connect a minimum of three devices each, utilizing them all throughout the event. One trend to keep an eye on here: 5G. 5G has been on the horizon for a long time, but now it is rumored to be rolled out by Apple in 2020, which could have major implications for the event and hotel industries.
How Marriott Adapts To Evolving Event Industry Trends
MeetingPlay was founded through my work with Marriott on a program called "The Future of Meetings." 10 years ago, Marriott had the foresight to designate the meeting environment as a commodity. They put a task force together to create individual experiences and break out of the "sea of same" in the hotel space.
In 2020, Marriott has 30 brands. A lot of the work they do is to uniquely characterize each of them and make them different. To understand how they are evolving, I asked Andrew Moffett, Global Discipline Leader, Meetings + Events at Marriott International.
To keep on top of trends, Moffett says Marriott adapts the design of meeting and event space during new builds and renovations. "In the area of design, there's two things that matter," Moffett says. "There's the physical space, and then there's the technology product and design. We're working to ensure our global design standards reflect how planners and attendees want to work today, both with technology and how the space is configured and activated."
When it comes to technology, Moffett identifies two schools of thought: Built-in, integrated technology versus flexible technology. "There is room for both…What we like about integrated and built-in technology," he says, "is that it allows our hotel operations teams to better deliver an experience where they don't have to spend valuable time installing equipment or hanging truss with projectors, for example. You spend a lot of time setting and striking A/V equipment. If that A/V equipment is integrated in the meeting space, then we as a sales and event planning team can better sell experiences because we know that the operations team is going to be able to have a product that's more turnkey."
"Customers are looking for immersive experiences, having a sense of place while in our venues. For example, our J.W. Marriott Parq hotel in Vancouver has found a great way to offer this," he says. "Through projection they map outdoor scenes from video, like that of a food market in downtown Vancouver, on the walls of the function space during a meal event. There are chefs there cooking all these great foods … and on the full bleed of the wall, you've got this really cool moving image of people walking through a market."
Along with the rest of the hotel industry, Marriott anticipates the arrival of 5G. Moffett says they are taking proactive steps to help prepare. "Over the last several years, we've done a lot of work updating our global property internet standards," he says, "to make sure our design standards and infrastructure are up to speed, so when we're not around, and when we're not at the table, owners and hoteliers and other stakeholders have a true north to go after in design."
This focus on influencing via education, best practices and design standards extends throughout Marriott's event tech strategy. A good place to start, Moffett shares, is understanding the audience needs and the goals of our customers. "Each hotel has a specific market they are looking to attract for group business," he says. "Knowing what you want to achieve with the customer when designing space is something that we have to continue to hone in on to make sure that we are thoughtfully designing the most effective meeting and event space and selecting the right technology for that project."
Moffett sees Marriott hotels around the world stay ahead of trends in creative ways. One example: For a unique experience, a lot of meeting planners are looking to take a portion of their event offsite. Marriott's hotels have adapted to this planner need with an "offsite" experience - at the hotel.
"The London Marriott Heathrow activated an engineering boiler room on their 7th floor for a unique event experience," he says. "Marriott's Event teams globally have really done a good job with finding pockets of underutilized space in their hotels to activate unique experiences just to get a different look and feel to the event. And I've seen other great examples in our hotels do this, including activating outdoor spaces, finding ways to get our attendees outside of the actual meeting room. An event that really made me think, our Orlando World Center Marriott during a recent conference had a music band on their back dock. Then you think about…what are the technology needs to make this successful? When we renovate hotels and design new hotels, we want to provide the right guidance and foundation for activating meetings in non-traditional, third space meeting spaces in the hotel."
Steps Hoteliers Can Take In 2020
With an emphasis on education and design standards, Marriott sets a good example. While some steps should be included in a larger renovation, there are many immediate steps you can take to stay on top of tech trends and welcome planners in 2020.
First and foremost: prioritize staffing and training. When your hotel sales team talks to a meeting planner, are they informed? Do they understand planners' wants and needs? If a meeting planner wants to do a video wall, and the salesperson doesn't know what that is or how it works, there is cause for concern. Sales teams need to have a desire to stay in the know with event tech trends, in addition to completing training.
There are other ways to make a strong first impression. Make sure your digital marketing presence is sharp, especially marketing materials aimed at planners. One thing to consider: VR site visits, which are useful and also sends a signal that your meeting space is technology-friendly.
Apps targeted to planners are becoming more popular as well. Marriott's Meeting Services App has become a vital tool for both planners and hotels. According to Andrew Moffett, "We saw a need to provide a more dynamic way for planners to request items during the event. Now our customers do not have to find someone physically to add coffee or warm up the meeting room, we are connected to them through the app, in all areas of the meeting and event space." Other hoteliers are following suit. Hilton uses the Kipsu platform, which started out as an overall communication tool, but has gained traction with meeting planners specifically.
When it comes to physical space, remember that attendees are bringing three devices to the event, and they want a full range of connectivity. That means charging, mirroring and taking photos. Does your hotel and meeting space offer cloud-based connectivity, or screen mirroring? Relying on HDMI cables or clunky adapters are restrictive, and they do not make for an aesthetically pleasing environment.
Does your hotel offer a host of charging options? Charging options have been popularized in hotel lobbies - often with a communal table with outlets built in - but this hasn't extended to the meeting space. Often there are few outlets, they are in one section of the room and you have to set up cords to get extensions set up. Again, not an aesthetically pleasing environment.
When working with meeting planners, remember that they are some of the most tech savvy people you'll meet. They are experts in anticipating the technology needs of their attendees, and they won't settle for sub par meeting spaces. When it comes to technology, if you can keep up with meeting planners, you'll stay far ahead of your competition.
HotelExecutive retains the copyright to the articles published in the Hotel Business Review. Articles cannot be republished without prior written consent by HotelExecutive.