The Not-So-Subtle Changes in Hotel Operations We Should Expect to See
By Lucille Yokell Founder, Lucille Yokell Enterprises, Ltd. | June 21, 2020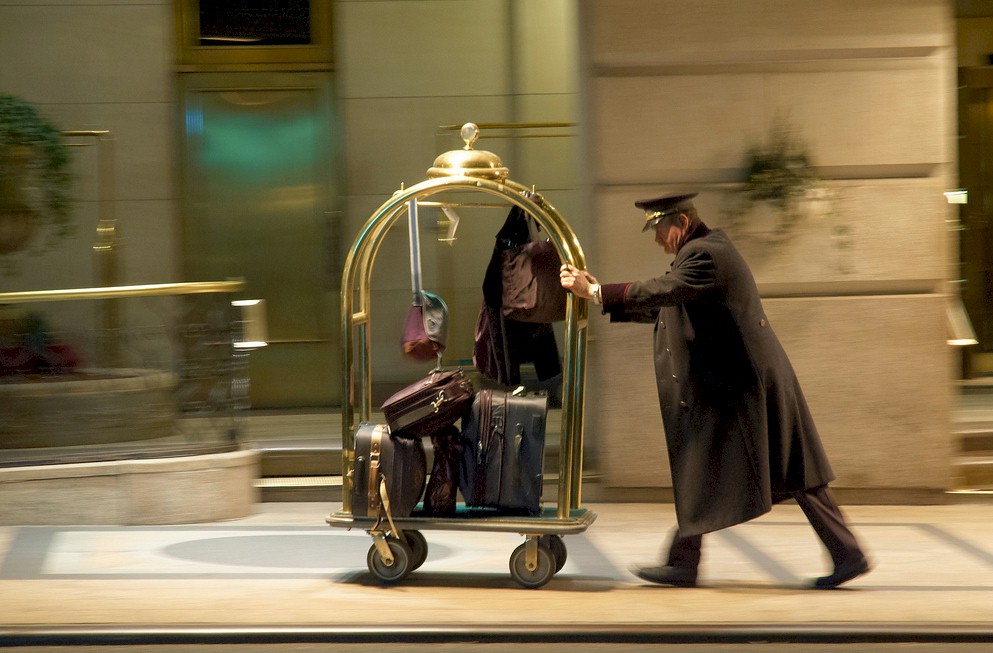 To say that New York City hotel people are ready to go back to work is an understatement.  They have been ready for more than 100 days but the decision to say OK, tomorrow, or in two weeks or in a month we will be open will be complex.  Every day one reads about more hotels laying off people even at this stage.
Some New York City hotels did not close, some hotels close but kept some employees working on site while some hotels closed but kept some people working on site and some from home.  Several hotels accommodated medical workers or the homeless.  Either way, work for hotel staff was different and is expected to remain so.
We have learned that many New York hotels will open within the next month but we have also heard that some hotels may not reopen.  In addition, some hotels may reopen only to close again when a contract is completed.  Keep in mind that there have been a lot of hotel openings in the last few years.  Some of those hotels were still so new they were not yet able to find a stable footing.
While we are looking forward to reopening, hotels have said that they are still receiving cancellations but most people are saying they need to postpone rather than cancel.  Some hotels have been using cancellations as a reason to speak with clients and guests and the result is that they are happy to have been engaged by the hotel.
A veteran salesperson said she has been encouraged by the reception she is getting when calling guests and clients and that it is good to see people still want the hospitality touch.  Another salesperson said we will have to work together because no one is a winner with just online business.  Others have asked how long it might take to get back to normal.
Lots of things will change, things that once were given no thought.  If you come from the airport to a New York City hotel most often you do not drive so when arriving at your hotel you don't give much thought to parking your car because you don't have one.  But if for some reason you did drive, someone says "welcome to New York" and that's the last time you see your car until you check out.  That could change in a heartbeat if the hotel now offers self-parking only, as some with onsite parking are discussing.
Other procedures, from check in to check out, will change.  Those procedures must be documented first on the hotel website so people can find answers to questions before making a reservation.  Those procedures must also be readily available throughout the hotel because people will have questions.  Have you changed what amenities are placed in rooms?  Are you still placing items in rooms or will you present each guest with a small bag with the items you want in the rooms?  Will you have documentation at the front desk, near the elevators and/or in the rooms explaining these procedures.  What about the light switches, remotes, local information usually standing on the desk, even the pen that will annoy you if it is not there are being questioned.
The good news is that people are not saying we don't want to come to New York City but at issue are some of the reasons people come to New York City in the first place.  Will we have to stop complaining about the traffic during UNGA week?  While we don't know when Broadway will be back, we do know it won't be before Labor Day.  We have even heard that it won't be until after New Year's.  Can you imagine no Macy's Thanksgiving Day Parade?  No Tree Lighting?  No New Year's Eve in Times Square?  All of these things are currently up in the air.
Other New York City attractions have social distancing issues as well.  The observation decks are all trying to work out social distancing practices while guests are standing in an elevator speeding to the top of the building.  Our museums are a special treat and many of them have had to lay off people or postpone exhibitions.  Many of the people in those elevators or looking at the museum exhibitions are our hotel guests.
Our many fabulous restaurants – both large and small and often near hotels – will practically have to be reinvented.  Hours of operation especially will be affected.  And because of social distancing the question is will a table time limit be given with your reservation confirmation?  It has been done before and no one likes it.
Several hotels have already done away with the buffet breakfast so the grab n go model can be expected to grow.  The hotel restaurant may have to do double duty.  Some hotels will see about working with the coffee shop down the street.  The lobby bar, usually a money maker, is another question mark.  No one was able to say what social distancing in a lobby bar would look like.
We didn't even touch on the exercise room.
General managers are ensuring that everyone is able to follow changed procedures … and safely perform the new normal.  Chains are providing flag specific information.  The American Hotel and Lodging Association (AHLA) has been working to put the requirements that are practical and easy to follow in place.
Of course, how quickly a hotel comes back to normal could depend on where their business comes from in the first place.  Certain countries – Brazil, China and Sweden immediately come to mind – may not start traveling to the US any time soon.
One thing that seems to have a high degree of agreement is that corporate travel will decrease in the near term.  As many companies have seen their income substantially decreased or totally stopped, they are not looking to spend money on travel any time soon.  In the past people sometimes flew cross country for one appointment.  Those and other kinds of in person meetings will be done by face time for the foreseeable future.  A lot of companies have put a stop to all travel through Labor Day at least and some for the balance of 2020.
People want to travel, whether for business or for pleasure.  It is our right – a freedom we are not willing to give up and a source of business that is proven over and over again.  While everyone expressed some concern about safety precautions in hotels, they were more concerned about being on a plane for several hours.  Some who previously would take a one-hour flight will now drive the four or five hours.  Based on anticipated airport changes, one would expect having to having at the airport even earlier so driving becomes more attractive.
In the near term personal travel, while pent up, will depend a great deal on money.  A lot of people have been out of work for a long time.  In addition, other locations, the UK and Hawaii, for example, at this writing still have quarantine requirements in place.  This is a particular problem with the UK as they have always been one of the most resilient markets for the US in general and New York City in particular.
I was told by more than one client that New York is going to have a rough time with overseas travelers because the infection numbers were so high.  A lot will be contingent on when airlift is back and the price of flights to New York.  Because countries in the EU are lifting regulations for EU members many people have already said they are writing off the US and New York for this year.  And then there is the whole visa issue – where it takes so long to get a visa for travelers from non-visa waiver countries – which has become more of a problem in recent years.
The rules and opportunities change almost daily.  Several tour operators have told me that are writing of 2020 but are planning a major push starting in October going through 2021.  Many of these promotions will be country specific.
The pent up demand for travel during my conversations was amazing.  People want to go where they want to do and when they want to go.  We will give up some little things – turn down service for sure – but we have to be able to travel.
As I write this I am thinking that I haven't been on a plane for six months.  I cannot remember the last time I could say that and believe me I don't like it.  Personally, I have postponed three trips and my high school reunion (which included a hotel stay) in these last months.
The response to the housekeeping situation varies greatly from business to family travel.  Some frequent travelers would prefer not having anyone in their room (housekeepers move stuff) as long as all the essentials are in the room on arrival.  More than 95% of the people agreed that the frilly pillows and "those things at the end of the bed" can (and should) be gone.
Towels, on the other hand, should be plentiful:  at least one per person per day.  When guests need supplies they should be delivered within minutes.   A small package of Lysol Wipes and disposable drinking cups should also be available.  One person suggested that supplies other than towels should be given in a small bag at check in.
One thing that did not surprise me was most people said they would give up a lot but they still want the bed(s) made up each day, even if the sheets are reused.  That is a special treat, having someone else make the bed.  I have not figured out how that can be done if the housekeepers only enter a room after a guest checks out.
One thing that did not go away almost to a person is the feeling of clients and guests alike about the resort/destination/facilities fee.  They want a rate, period.  The feeling remains that the hotels think they – clients and guests – are stupid.
And they are not – they want to stay in New York City hotels!    
HotelExecutive retains the copyright to the articles published in the Hotel Business Review. Articles cannot be republished without prior written consent by HotelExecutive.