Preserving the Value of Meetings and the Role Hotels Play in Gaining Planner Confidence
By Kaaren Hamilton VP, Global Sales, RLH Corporation | September 13, 2020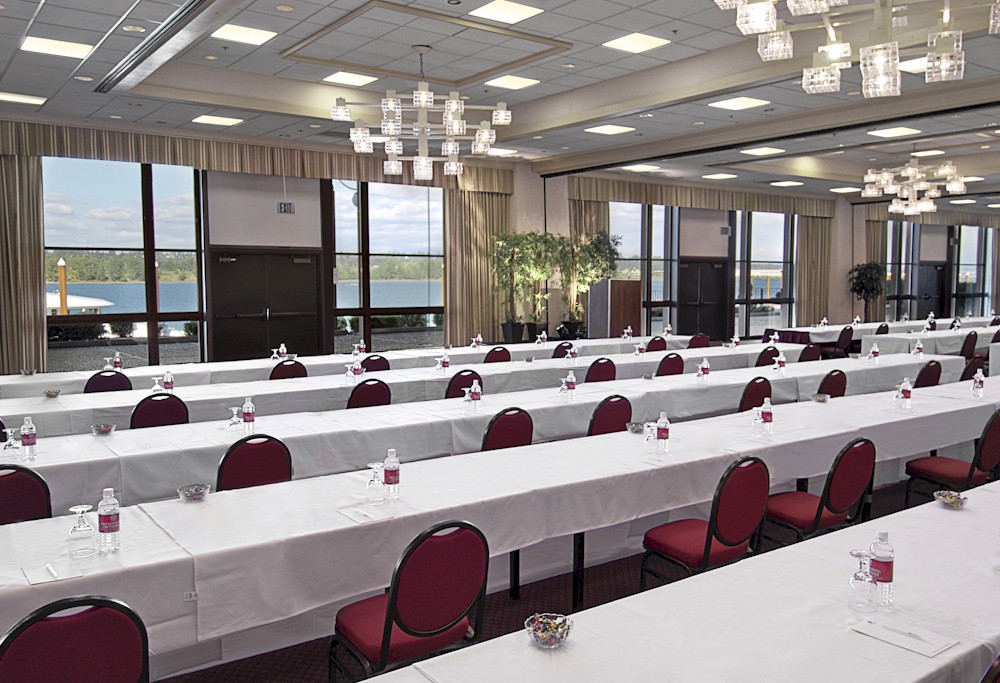 Due to the extraordinary environment we find ourselves in as a key part of the meetings and events business, I am truly encouraged by the response of hotels in the pivot we have had to take in order to meet face to face.  While many industries and businesses have adjusted to a new way of meeting in the virtual world, meeting professionals intimately understand the value of face to face engagement. 
According to meeting industry association, Meeting Professionals International (MPI),  face to face value can be summed up as follows: "Because when people meet, they can think in ways previously unthought. Because when people meet, they can break barriers. Because when people meet, they can change the world."
Hotels are a critical component of the events industry, and as our world started to shift earlier this year, we began operating with a significantly changed approach.  Most RLH Corporation hotels remained open, with just a few exceptions.  As each state began the reopening process, the hotels devised a plan for delivering on our core M&E value proposition of supporting the event stakeholder's objectives. 
With a portfolio solidly positioned in the upscale and midscale categories, small meetings are a significant part of our overall event business. With local and federal guidelines defining what constitutes a gathering, small meetings will be even more critical as groups start to meet again.  We are seeing what would have traditionally been larger meetings broken into smaller regional formats.
We know through years of stakeholder feedback and industry research that the meeting venue directly contributes to the ROO (return on objectives) of the event by serving as the backdrop for learning, collaborating, and ideation. 
Executing meetings and events during and post-pandemic requires a new set of considerations that have become table stakes for the segment.  These new considerations are broken into four main categories.
Guidelines
The safety and well-being of guests are of our top priorities.  RLH Corporation has provided guidance, tools, and recommendations to the independently owned and operated hotels under our brands to put their staff and guests first through RLH CLEAN.
RLH CLEAN is a consumer-facing campaign focused on reassuring guests that their safety remains of top importance. We created guest-facing printable collateral about our guidance, including messaging about recommended cleaning products from our authorized vendors. From social distancing decals to informational cards to display at the front desk, these tools are provided to our owners to use at their discretion.
RLH Corporation branded hotels have access to best practices gathered from industry sources and set forth by the Center for Disease Control (CDC), the World Health Organization (WHO), the Public Health Agency of Canada (PHAC), leading hospitality trade associations such as the American Hotel & Lodging Association (AHLA), the Asian American Hotel Owners Association (AAHOA), as well as highly-respected commercial cleaning and sanitation companies with which we work closely including Ecolab, Proctor & Gamble, Diversey, and Sunburst.
Hotels have combined these guidelines with state and local requirements, collating into an operational approach and developing a written plan for execution, which has been the key in continuing to execute and to keep booking events for the remainder of 2020 and into the future.  
Communication
Another key component has been the amplified outreach and communication to planners with events on the books, including planners in the active sourcing and contracting phase, as well as the vast network of sourcing agents that sell our hotels to their clients.   
Current and future needs must be fully understood by ensuring that not just the stakeholder, but also the attendees feel confident and comfortable.  If meeting attendees do not feel safe, they will not show up.
"We have been able to stay ahead of the competition because we have been open and in communication with our clients since the pandemic began.  We took a proactive stance as far as getting special menus ready for when the time came that we could safely host meetings and events again.  We also have an advantage since we have continued our renovation and were able to move ahead of schedule due to low business demands." - Red Lion on the River, Portland-Jantzen Beach
RLH Corporation meetings-centric hotels have rethought everything beginning at the planning phase, clearly communicating through revised diagrams and menus to floorplans that illustrate directional flow for one-way traffic as well as ample signage.  New photos of meeting sets reflect social distancing guidelines and detail how groups will move around public spaces to food service delivery and execution as well as showcasing outdoor spaces and non-traditional meeting sets.
The emphasis needs to be on providing as much detail as possible, leaving nothing to be assumed. As an example, how will elevators operate? With what capacity?  Proposals need to have specific details - and more - around all the safety measures implemented, including face masks, touchless sanitation stations, PPE use, and frequent public space surface cleaning.  Also, several hotels have implemented new staffing guidelines to ensure compliance with the safety protocols, with a designated staff member who monitors compliance, and additional staff to replace self-service food stations. 
Several of RLH Corporation's hotels are providing this detail in their marketing materials and communication to planners, who are using it to ensure a duty of care as they are under pressure to meet the additional corporate and organizational guidelines.
While the planner and hotel share responsibility in executing a safe environment for meeting, the attendees and guests have a responsibility as well.
During the pre-planning process, hotels need to ensure the planner communicates what the PPE protocol will be on-site, and how to report anyone who feels unwell or was potentially exposed while traveling to the meeting.
Mt. St. Helen's Ballroom, Mt. St. Helen's Hallway, River Terrace for Social Distancing Sets, July 20, 2020
Contract Flexibility
As we navigate through this new environment in the event business, our solutions need to fully meet the needs of the planner, who currently require a fully flexible arrangement.  We are all operating in the most fluid situation we have ever faced, and the need to be creative and demonstrate true partnership is the order of the day.
Contract flexibility, particularly for attrition and cancellation penalties, and transparency on all commitments and policies are helping hotels secure those precious group bookings they are so keen on keeping on the books. We are also recommending flexibility on additional room rental fees for the extra space needed due to social-distancing guidelines.
It is more important than ever to work closely with event planners to understand and agree on shared objectives and then work together to achieve them. Today, keeping contract language simple and flexible is the most efficient approach.  We want to retain the business on our books, and if there is a need to move dates, we want to do so with the least amount of additional administration.
Sustainable Practices
Although our industry has had to make some temporary adjustments in certain areas that feel contrary to the work we've been doing to reduce our carbon footprint – such as distributing disposable serving pieces, water bottles, individually wrapped refreshments – we anticipate these adjustments to be temporary.  Many RLH Corporation hotels are initiating COVID-19 practices that are utilizing technology to reduce exposure, while at the same time, establishing new practices for long term sustainability. For example, the Hotel RL brand, which traditionally used printed communication pieces, has moved to keyless entry and digitized collateral. 
Planner Confidence
Ultimately, the planner and stakeholder need to have an unquestionable level of confidence in all aspects of the process and guest journey. Consistent feedback we've heard from our B2B customers is that the sense of arrival has become even more important for travelers, regardless of their business purpose. Guests want to immediately know that a well-communicated safety plan for operating is in place and that all hotel staff are well-trained in those protocols, with printed references easily accessible for guests.
RLH Corporation hotels are continuing to proactively express a desire for the important event business through a variety of incentives, including increased commissions, investments in technology to support hybrid meetings, and a commitment to delivering a well-executed safe event.
There's opportunity to secure fantastic deals and great value right now when booking future events.  We are seeing many savvy planners booking into 2021 and 2022, and hotels have relaxed some of the selective sell guidelines, or revenue management strategies that previously made it difficult to secure space and inventory in a strong sellers' market.  Our hotels are open and ready to welcome groups and meetings with the same warm hospitality and local expertise that has long defined the RLH Corporation brands.
HotelExecutive retains the copyright to the articles published in the Hotel Business Review. Articles cannot be republished without prior written consent by HotelExecutive.