Case Study: Custom-Made Revenue Management
By Mario Candeias General Manager, Espinas Hotels | October 18, 2020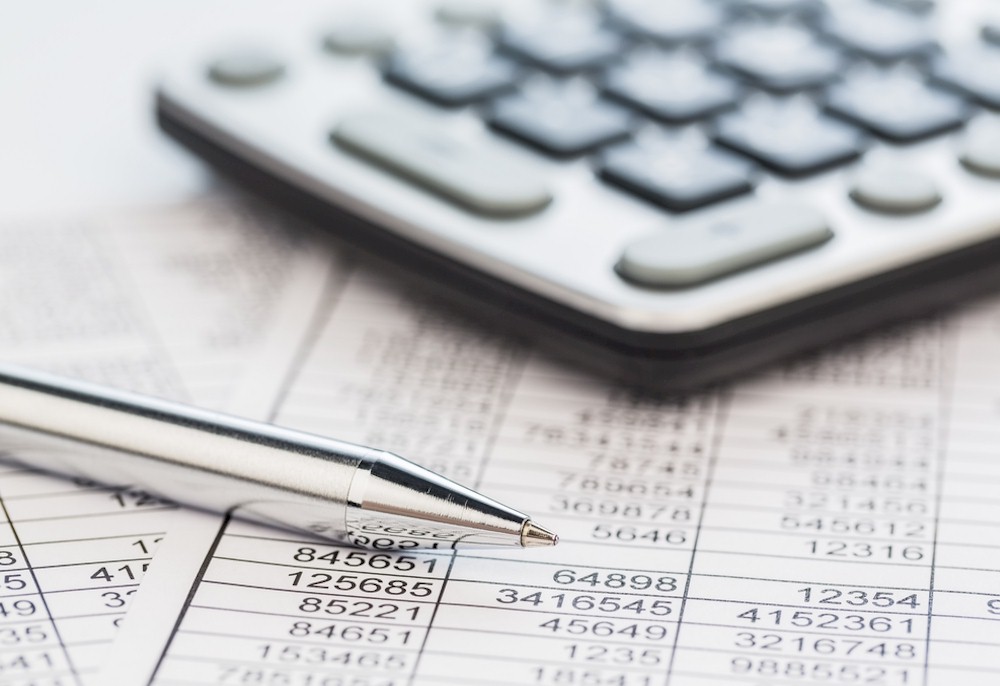 Jay Leno's Garage and Overhaulin' TV hit shows for upgrading and customizing cars, among others, show us that whatever is mass-produced can always be tuned, upgraded and tailored to one's specific needs, wants and likes.
In the last 20 years, Revenue Management became front and center in the strategy and operations of any hotel business, regardless of size, classification and location.
Excess supply, evermore intense competition, pressure for optimization of return on assets led to it.
Software was developed to automate databases and extract maximum actionable know-how from them. As bellwether examples, we have IDeaS and DUETTO.
Building on what the airlines started a few decades earlier (GDSs), the hotel industry followed suit and started to go more technical, boosted by the arrival of the online travel agencies and the dynamic pricing allowed by their extranets, also by the B2C capabilities they handed over to hotels. Revenue Management also became a household name, in the tourism world.
What was once dealt with based on instinct, gut-feeling and experience, became one of the most scientific fields in hotel management & administration. Econometrics, statistics, mathematics came into play. Those who did not grow into mastering it, soon became obsolete and outpaced by their subordinates (generally younger) who did. It became a divide. A digital and knowledge divide.
What we see today, still, is a divide between most revenue management level staffers and their higher management, whether we are talking about Sales & Marketing Directors, General Managers or Corporate Level executives, regardless of how seasoned they are.
The ones who operate revenue management systems understand its dynamics better, but do not understand the overall pricing strategy that positions the hotel(s) and also what it needs to generate sustainable overall finance and investment returns. They see a part of the movie. The executives understand what positions the hotel and the overall financial outcomes of the decisions, but mostly do not understand the tactics underlying the software and its usage. They see a part of the movie, too.
For independent owners-managers, mostly owning smaller operations with overheads that do not benefit from significant economies of scale, this software is expensive and the staff to operate it, too. Most even do not have the business scale to generate positive returns on investing in such tools and manpower to properly operate them. To add to the complexity, revenue management software needs 2 to 3 years of consistent and error-free databases, so that full capabilities and insights may be generated.
This is a huge problem when there is no historic data (hotel launches, reflagging…), for hotels with unreliable databases or for hotels with databases generated in incompatible PMS.
The intrinsic cost of the software (including training), the cost of the services contract and the time-lapse until it reaches cruising speed is a significant barrier to entry.
The first revenue management decisions are made by architects and developers when they decide what to build, which inventory, sizes of rooms, room types, etc. It is a legal (subject to construction laws and regulations), informal and sometimes instinctive process, far beyond optimal.
The second set of decisions come closer to launch date and it reviews which rooms and floors can be sold at higher and enhanced rates through Structural Fixed Yields (SFI), namely if floors can be branded (executive floors, club floors, premier floors…), if rooms can be branded (city view, sea view, celebrity names and brands…), etc.
The third set of decisions is a recurrent function and it comes from Tactical Dynamic Yield (TDY), ie. formal revenue management, and it may be done with software or with homegrown advanced Excel models & dashboards, that we dub DSS (Decision Support Systems, as in en.wikipedia.org/wiki/Decision_support_system ).
As a curiosity, at Espinas Hotel Group, we crafted so far seven DSS with advanced dashboards, for all value-generating business and hotel areas, through which we pilot this emerging Hotel Group (that is challenged by sanctions, making it an additional hurdle to access standard international software and even distribution networks) as we would do in any other hotel group. At times, maybe better.
1. DSS BI for Business Intelligence – for all hotels and consolidated for the hotel group, key financial and operating ratios, sales and profitability analytics, flow-through analysis, cash-flow analysis, budgetary control, forecast and Balanced Scorecard® variances (indeed we use BSC as a strategic management tool, monitoring 52 KPIs and indexed to our proprietary Reward System).

2. DSS MA for Management Accounting – per hotel, compliant with (USALI Uniform System of Accounts for the Lodging Industry) it includes profit & loss statement, budget and budgetary control, key financial and operating ratios, sales and profitability analytics, flow-through analysis and year-end forecast/variances.

3. DSS HR for Human Resources – per hotel, tracking monthly evolution of headcount, average salary and average payroll, for all hotel Divisions, Departments and Sections. Also tracks headcount per job level (14 levels, ranging from General Manager to Trainee).

4. DSS FBI for Food & Beverage Intelligence – per hotel, it tracks daily F&B sales per outlet, relative to month-to-date and yearly targets, analytics by lunch and dinner, using speedometers.

5. DSS FBCM for Food & Beverage Cost Management – per hotel, per month, it tracks F&B Cost of Sales per outlet, covers, internal outlets, key cost drivers and variances, officers' checks and cafeteria consumption, storage ratios, inventories and key discrepancies.

6. DSS SMP for Service Master Program – bi-weekly tracks our compliance to service standards, by Department, Service Type and Function, as per LQA® Leading Quality Assurance standards (informally). It is an internal service quality management tool that assists all team members in achieving the necessary service thresholds for a luxury operation, monitored and reported by a Service Ambassador and internal auditors for proper implementation of all standards. It also measures correlations between service performance, hotel occupancy and online reputation ReviewPro®.
7. DSS BOB for Revenue Management/Business-on-Books – per hotel, measuring weekly rooms sales evolution, per segment, sub-segment, top producers and nationalities, historic and on-books, versus the following benchmarks: budget, last year, same day last year, last week, per week, month and year-to-date,  variances in absolute and percentual terms, sparklines).

You can easily note that the dashboard designs, screens and color schemes are carefully thought out. They are well integrated for all relevant business areas, so that data visualization and the subsequent decision-making among all staff levels are optimal and timely.

Given the above modulation and constraints, we now focus in describing the DSS we use to manage and optimize revenues (DSS BOB), bridging the gap and including all, from shareholders to directors, managers, revenue managers, reservationists and receptionists (as they have a significant impact in walk-in optimization).
DSS BOB is a versatile, cost-free and tailor-made formal Excel tool, weekly-updated, based on data tables, pivot tables, form controls, hyperlinks and some key functions (offset, sumifs, lookups…) that assist in designing dynamic charts. It took some months to develop and perfect, now being reviewed and updated once a year with the latest and trendiest ratios and metrics.

We are using one file per year, per DSS, with data for current year (CY) and last year (LY), or more periods, when available. File sizes range from 20 to 40 Mb each, which is easily processable by any modern computer.
It is so versatile that we interestingly include data from different fields and integrate it in one single platform:
1. Hotel Metrics – occupancy, room nights, average daily rate, rooms revenue by:
a. Market segment – corporate, institutional, travel agent, direct.
b. Market sub-segment – the most important 4 (travel agent online + offline, direct online + offline).
c. Top producers – the 12 highest producing partners (travel agents and companies).
d. Top nationalities – the 12 source countries, with 3-D Maps and Scatter XY charts (Geo Production).
2. Macroeconomics – GDP, inflation, interest rates, exchange rate, unemployment.
3. Trade – tourism arrivals, average spend per tourist, price of oil barrel, barrels sold.
4. Statistics – probabilities (p-values, normal distribution…) of achieving year-end targets.
5. Simulator & Dynamic Forecasts – what if OCC/ADR analysis, including extrapolations from Rooms Revenue (RRev) to Total Revenue (TRev), based on historic and budgeted TRev-to-RRev ratios. Plus, it includes current year on-books + last year pick-ups, so to properly calculate reasonable month-end and year-end forecasts (this gives us a clear insight whether we need to speed up sales and how).
6. Correlations (r) & Determinations (r2) – between occupancy and average daily rate, TRev and Tourism Receipts, TRev and GDP, TRev and Unemployment, TRev and Inflation, Occupany and F&B Revenue.
7. Elasticities - measures impacts in occupancy relative to changes in prices, for all the hotel metrics mentioned in point 1, above.
8. Website Analytics – conversion rates, average sell rates x competitors.
9. Indices – execution index, that calculate performance x available time to achieve the targets.
10. Glossary – of key industry jargon, plus scientific concepts and formulae, so that all team members can frequently refer to when in doubt.

To even make it visually more attractive and fun, we use speedometers as we converted target achievement into a km/h traffic light scale. Yes, excess speed is good (above budget)! The same was done, going into trigonometry and vectors (degrees). Like piloting an aircraft…
As we normally talk in trends and business patterns terms, vectors became part of our day-to-day business wording. In case one has no available software or mastering that software is not cost-effective or too time-consuming, this is the best way forward. Plus, it is very difficult to find in one software package alone, all the information and data we mention above.
We can achieve the same business mindset and intelligence as if we would be using ready-made software.  With the benefit that we always have a better control and understanding of what we develop ourselves. We at times see these DSS as products inside of Jay Leno's tuning garage. Whenever we work on them and add extra-features, they come out more powerful and beautiful. The way we see data is the way we drive business. The better we see, the more optimal the performance.
See ahead. Be ahead.
IMPORTANT:
All values and names in DSS Dashboards are ILLUSTRATIVE.
Upon request, we will be pleased to share some DSS templates, so that the hotel community at-large may interact with these advanced tools and engage in debating and perfecting them along the way.
HotelExecutive retains the copyright to the articles published in the Hotel Business Review. Articles cannot be republished without prior written consent by HotelExecutive.