Navigating a New World of In-Person Meetings with Virtual Benefits
By Allison Kinsley Chief Meeting Architect, Kinsley Meetings | September 13, 2020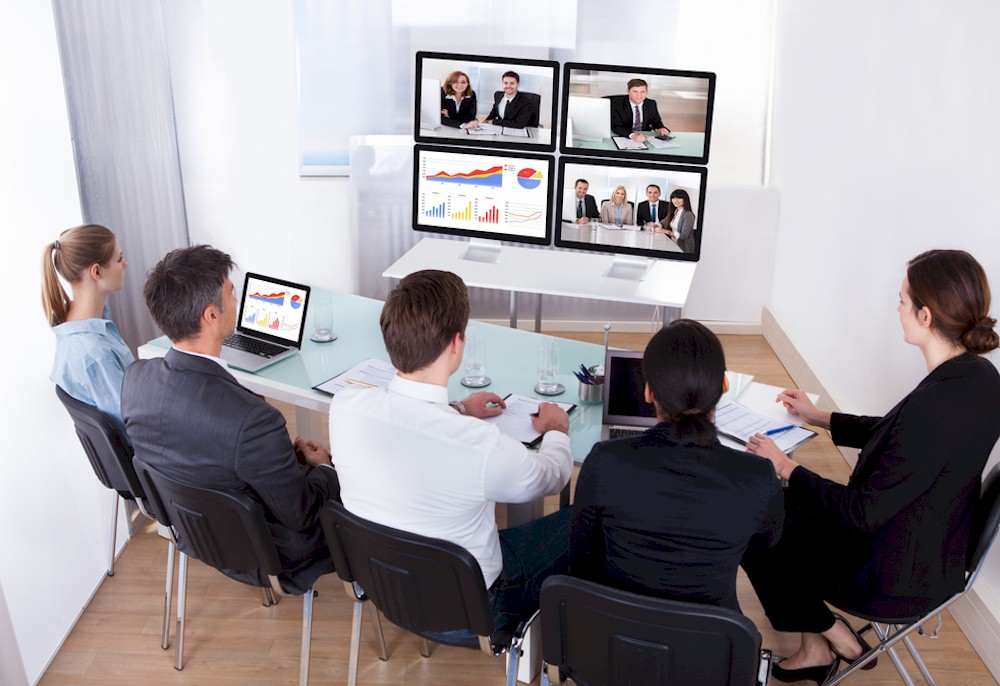 COVID's massive disruption to the hotel industry has had a similar effect on the meetings and events community.  As a meeting professional for over 35 years, and the owner of a meeting management agency for 27, I have never experienced a phenomenon like this pandemic in its ability to shut down our industry globally in a matter of days. 
And more challenging is the fact that whether our events are local, national, international, corporate or association, big or small, we have no timeline for when they can resume. 
As a small business owner, I've recognized that my livelihood – and that of my 10 staff – is dependent on turning our backs on the things that we've built careers doing, notably creating compelling in-person environments in which content can be shared, debated, dissected and then used to spur more ideas.  Those meeting professionals still employed or in business after six months of no meetings – and potentially another six plus months of the same on the horizon – have shifted to alternate delivery methods, including webinars, Zoom calls, and virtual meetings and exhibits. 
We have strategized with stakeholders and clients to redirect how communications generally delivered at a meeting will be shared.  We have adapted what we know about sharing content and adult learning, changing the pacing of meetings from multi-day gatherings to digestible digital servings.  We have worried that virtual has finally overtaken us, and been reassured by talk of pent-up demand for face-to-face gatherings, with their energy, spontaneity and the joy of human interaction.
We are taking time to optimistically and critically rethink our meetings, including challenging their essential components, what may be dispensable, and what we've been missing.  We are devoting time and money to embracing the enemy – for that's what virtual meetings have long been considered for most of us in the in-person planning community.
In a word, we have been forced head-first into a new career path.  Why, then, do I feel that COVID may prove to be transformational – in the best way – for our industry?
We've all heard the story about the National Football League owners who were initially resistant to the idea of televising football games.  If available on television, how would the owners sell tickets to the games and fill the stadiums?  In retrospect, it seems like a naïve question, given what we know about the lucrative nature of NFL broadcast rights.
Meeting organizers and owners, with a few notable exceptions like SAP's SAPPHIRE NOW, have clung to the model of their event audience being live in the same space.  For them, creating a meeting community means gathering people to learn, to interact, to network.  There is the financial concern, as was the case of the NFL, of diluting or losing the audience.  Why would people travel and take time away from the office and family, if they could get information while sitting at their desks?  But a larger awkwardness and uneasiness loomed around the remote audience:  how do you translate the energy of in-person interaction to the small screen?  How do you keep the remote audience engaged?
The meetings we've been planning and holding during the pandemic have given us insight into those questions.  With no option for live events, meeting owners who were unsure about managing remote attendee engagement have devised creative means to have participants learn and network.  There have been lively question-and-answer sessions, remote cocktail parties, and avatar-driven exhibit halls.  We've demonstrated to attendees – and to ourselves – that a remote audience can be interactive.
Another answer to these questions goes back to the very value of in-person meetings. Long before COVID, the internet provided people access to content in a way that they never had before.  People do not have to come to conferences to get content.  Yet across time and across the world, they choose to.  This speaks to the power of face-to-face meetings, that participants value the ability to gather.  As planners, it reminds us of the fundamental reasons that we chose a career in the meetings field, and provides ongoing optimism that in-person meetings will return.
So how do we take what we've learned and move our industry forward?  How do we make our meetings more relevant and powerful than they were pre-COVID?  Once in-person meetings are possible, we need to integrate our new-found comfort level with remote audiences and our existing experience with live events.  The planning community has been flirting with hybrid – or as they are now being called "omni-channel" – events for years.  Armed with the experience we've garnered in 2020, we have the opportunity to permanently change the expectations around what constitutes a meeting.
What does this mean for our hotel partners, once we're able to be in-person again?  Be prepared for the meeting professional who has allowed herself to evolve, to learn and to reimagine meetings during the "pause" of COVID to come to you with a different definition of a meeting.  This will include alternate meeting space needs, technology concerns as she integrates an omni-channel audience into her event, as well as ongoing questions on the health and safety of attendees.  She'll also need answers on what things will cost, as she will be ditching irrelevant pre-COVID boilerplate budgets.
To be able to get back in-person, however, the meeting professional is going to need help on two fronts.  First, we need to encourage governments to stop grouping meetings and exhibitions in the same category with other large public gatherings.  Meeting owners are far more capable of controlling the environment and audience of their events than are, say, concerts or sporting events.  We can control social distancing in room set ups, food handling with guidance from our catering partners, and other health compliance issues through participant codes of conduct.  We can establish guidelines for our audience – and enforce them.
Meeting owners, and the facilities where their meetings are held, have a lot at stake in getting this right.  We'll make the investments and focus on the details for the processes, the protocols and the structure to ensure that our event cannot be singled out as the cause for a COVID set-back.
As a community, we can take this on, responsibly, thoughtfully and safely.  As the hotel community works with government entities to get back to business, consider engaging meeting professionals who have a stake in increasing occupancy limitations, and allowing larger meetings to start to take place.
Second, we need to convince the general public, and specifically potential meeting participants, that health and safety are not obstacles to attending a meeting.  This will require a rebuilding of trust in our industry.  While it is important to implement and clearly demonstrate cleaning protocols and spacing guidelines, it's essential to communicate to those attending meetings that they, too, have a role in their health and safety in a meetings environment. 
The Events Industry Council (EIC) has convened a Business Recovery Task Force, made of leaders from across the meetings and hospitality industry.  They have started publishing a series of documents on guidelines and recommendations for planners to use as in-person meetings start to take place.  The Meetings and Events Design guidelines list these key components of building trust in people's ability to attend meetings:
Let attendees know how it was decided to hold a meeting.  Attendees need to understand the data points used by an organization to determine if a meeting can be held.  The EIC includes a Decision Grid for planners to use in this communication.
Let attendees know that they have a role in the health and safety of the event. Set expectations for what protocols the organization and facility will be putting in place, and in addition, communicate the expectations around attendee's personal behavior.  The EIC has a template for a Code of Conduct to let an attendee know that others in attendance will be following the same guidelines to ensure the health and safety of all. 
The truth is that all of us – meeting planners and hoteliers alike – want to return to a time of face-to-face meetings.  We want to take over ballrooms and hotels and entire cities with the energy achieved by gathering people, allowing them to step out of their Zoom boxes and meet face-to-face once more.  We need to work together to embrace the opportunity to expand that energy as planners flex new-found knowledge around omni-channel audiences to broaden the reach and relevance of our events. 
I am optimistic that, working in tandem with our hotel partners to talk to governments, and providing constructive guidance for our industry and potential attendees, we will speed up business recovery for the meetings industry.  And if meeting professionals can learn from the lessons of 2020, and look at the opportunities of omni-channel events, our industry will benefit in the long run.
HotelExecutive retains the copyright to the articles published in the Hotel Business Review. Articles cannot be republished without prior written consent by HotelExecutive.