Influencer Marketing: How to Select the Right Opportunities and Maximize Their Worth
By Rana Kay President, Rana Kay Communications | February 14, 2021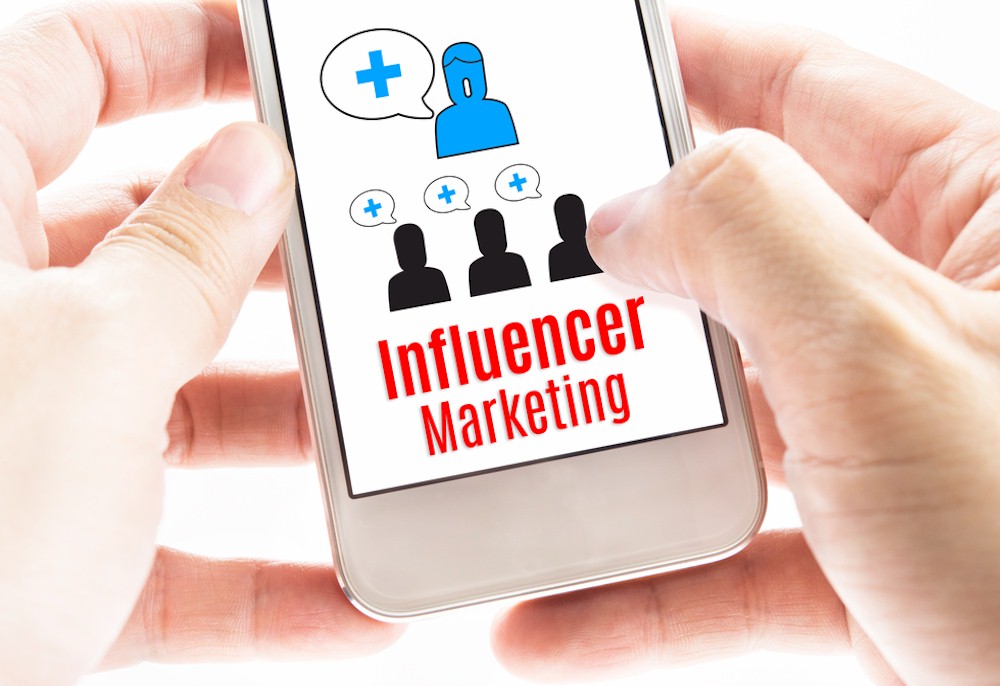 With the surge in popularity of multi-media driven social media sites such as Instagram, Facebook, SnapChat and TikTok, more and more users are learning the value of leveraging their followers as a revenue channel or to barter for free clothing and beauty supplies, complimentary meals and hosted vacations.
Hoteliers are often bombarded by requests for collaborations and it can be hard to determine which ones are worth the time, room nights, perks, or sometimes monetary compensation, and which ones are best passed on. By ensuring that potential partnerships are well-researched and vetted, brand appropriate and authentic with engagement numbers, often times influencer collaborations can provide a cost-effective marketing strategy to help get your brand in the feeds of thousands of potential guests.
With over one billion users and growing, Instagram is one of the fastest rising social media platforms today with the majority of its demographic targeting millennials and Generation Y (ages 18-34). As the platform grew in popularity the "travel influencer" was born - a savvy and often stylish wanderer whose profile is a mosaic of stunning photography depicting exotic locations, upscale resorts and interesting adventures. Instagrammers with an aching wanderlust follow their favorites in hopes of gaining inspiration for their bucket lists, travel tips and of course, ideas for the best photo opportunities.
In addition to the travel influencer, celebrities are also hopping on the social media revenue engine and using their substantial followings for added perks, vacation and profits. In the best situations it's a mutually beneficial agreement that puts eyes on a property with a smaller investment. But how do we shuffle through the countless opportunities making their way in our inboxes to make a legitimate return on investment and how can we make the most out of each potential opportunity?
Choose the Right Partners
When selecting partners with whom to work, in addition to evaluating the "ask", it's important to determine whether this person truly has any influence over their community. Experience shows that working with micro-influencers may be even more powerful than collaborating with major (macro) influencers with large followings that may have been bought or are a member of follower pods, which work in tandem to inflate engagement rates.
Micro-influencers have a following of no more than 10,000 and are typically not household names. However they are well known in the circles they keep and respected enough to provide genuine influence in their expertise, whether it's travel, fitness, food or fashion. Upscale four and five star hotels may find celebrity influencers to be a worthwhile investment to reach a broader audience. Hosting special occasions such as birthday parties, weddings or baby showers with the right star will not only provide social media impressions but also offer up outstanding photo opportunities to share across additional traditional earned media outlets.
Measuring an influencer's worth goes beyond follower counts, which may or may not be truly authentic. There are other factors in deciding whether a social media guru is the right fit. A far more important metric for determining depth of influence is the engagement rate, a number determined by the average number of "likes", comments and shares an account receives on an average post. There are many ways to determine an engagement rate but the most simple equation takes the number of "likes" per post divided by the number of followers. To find an average, take a small sample of posts and calculate the rate, then take an average. Respectable engagement rates typically fall between one and three percent, so anything lower may suggest that the bulk of followers are paid-for bots.
While engagement rates might help determine an influencer's impact, it doesn't necessarily mean they will be a good fit for your brand. It's important to deep dive into posted content and messaging, as well as audience to determine whether or not a partnership is a relevant fit. For instance, a high profile "mommy blogger" who regularly posts parenting hacks, partners with toy brands and blogs about family life may have a substantial following and impressive reach, but may not have the best audience to promote an adult-friendly, millennial-focused lifestyle hotel.
Make it Legal
Once you have done your homework and identified a prospective partner, it's time to ensure that your property is covered from a legal standpoint. As influencer marketing continues to build in popularity, becoming a primary revenue stream for many, it's critical to ensure parameters are agreed upon up front so there are no surprises that may pop up before or after a stay.
Marketing and legal should collaborate on a binding agreement which makes the influencer responsible for the costs associated with their stay if all deliverables are not executed on. At the end, there should be no grey area as to expectations from both parties. Important items to cover in the contract include:
Number of static posts on Facebook, Instagram or Twitter
Number of stories throughout a stay
Dedicated hashtags/geotags
Blog posts
Additional assets for use by the Hotel
Timeline for deliverables
Elements covered by the hotel (accommodations, parking, food and beverage)
In addition to the above, FTC guidelines mandate full disclosure of hosted good and services and paid partnerships in order to give the consumer the information necessary to weigh the validity of an endorsement against more unbiased third party reviews. According to the FTC mandate, an influencer must disclose whenever they have "any financial, employment, personal or family relationship with a brand."
Partnership disclosures can be made in a variety of ways, including using the words "paid partnership", "sponsored post" or "#advertisement", but the guidelines are clear that the disclosure must be hard to miss, clear and concise. Not following the guidelines not only puts the influencer at risk, but it puts your brand at risk as well making it another important parameter to add to your legally-binding contract.
Maximize the Opportunity
There are many current options across the most popular social media platforms used to amplify results and to measure and quantify a return on investment. According to a recent study by Tomoson, influencer marketing can generate a $6.50 return on investment, but it's important to plan ahead in order to track subsequent website visits as well as actual room nights booked.
Discounted Booking Links - In addition to using one of the numerous social listening tools available, as well as Facebook analytics, a great way for a property to track results of an influencer partnership in-house is to provide a unique discount booking link which accompanies static posts. Using these links gives a company an easy way to measure ROI generated through each unique influencer and should be included in every static post or blog entry.
Paid Social Ads - Another way to boost the number of eyes on influencer content is to put money toward it as a paid social ad. As with any static post or story, the lifespan of impressions begins to decline with each passing day as it gets lost in the noise. You can easily increase the duration of a sponsored post by putting dollars behind it to extend its reach. By integrating your property's social account with the influencer's account, the influencer can grant advertising access which enables the hotel to place its budget on the influencer's account which most of the time will provide more bang for the buck.
Contests and Giveaways - Another way to increase the buzz and excitement over a partnership is to include contests and giveaways as part of the agreement. Having an Influencer host a giveaway for free stays is a great way to get more eyes on your content, by having entrants tag their friends, but can also be an effective way to collect more followers and even emails for future marketing purposes, building a dedicated community for your brand.
Creative Assets - Finally, one of my favorite ways to take advantage of a partnership is to negotiate additional creative assets that can be repurposed on the property's social media and marketing materials. Many times, influencers are skilled content creators and quite adept at generating beautifully curated photos and videos. By including additional assets into your contract, for instance a gallery of 10 photos that can be posted at the hotel's discretion, you will be able to build a nice library of content that would otherwise cost thousands of dollars to hire a photographer. And influencers know what catches the eyes of social media fans.
As we come out of a historically bad year for the hospitality industry with slashed marketing budgets, it's important to get creative when seeking new ways to promote our properties and destinations. Influencer marketing is here to stay and its growing stronger and more robust every day.
With the right strategies in place and a little homework, it's a cost-effective and contemporary way to market to current and potential guests, attract new fans, build community and communicate our best attributes, amenities and services through dynamic content that makes the "scroller" want to stop and take a look.
HotelExecutive retains the copyright to the articles published in the Hotel Business Review. Articles cannot be republished without prior written consent by HotelExecutive.