Five Things You Must Do to Make Your Social Media Work
By Georgi Bohrod Principal, GBG & Associates | February 14, 2021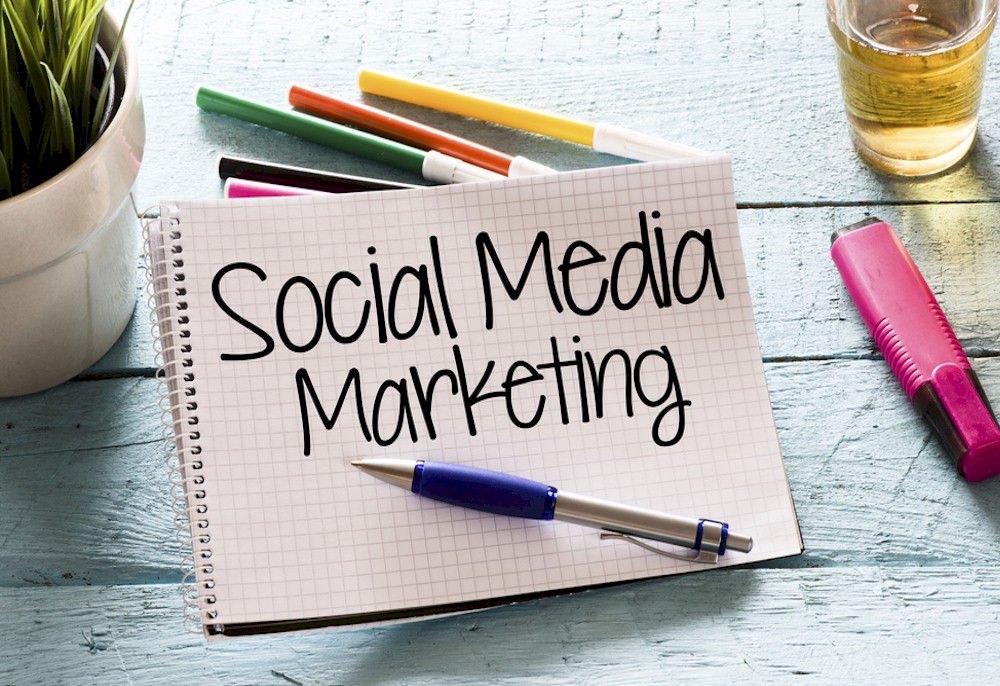 Can you imagine life without social media? Whether personal or business social media communications is a constant presence in our lives. Both anecdotal and statistical research support the importance of social media in the vacation industry. Hotels and resorts are an integral part of most travel experiences.
According to TravelPulse.com, prior to COVID 19, 55 percent of global luxury travelers said that they believe capturing content to post while traveling enhances their ability to enjoy a meaningful experience.
Acknowledging the importance of social media, the question remains: how do you make it work for your property or your travel related business? Following these five key factors will help you reap the rewards of social media.
1. Outline Your Social Media Strategy
A strategy outlining goals, engaging content, themes, special hashtags and expected results is essential in creating your strategic plan. Social media marketing for hotels and resorts requires a heavier emphasis on long-term relationship nurturing and reputation building than some other industries, but the potential payoff is great. This means you can't go off willy-nilly posting haphazardly without a framework. Being purpose-driven, with an eye on the primary goal(s) is essential for a strong social media plan to yield your desired results.
Granted, social media can be immediate and timely. Think how quickly messaging pivoted when the pandemic took hold. Your plan should allow for spontaneity as well as evergreen content to boost visibility, support credibility and engage customers.
In creating your strategic plan, zero in on your goals: Building your reputation? Establishing trust and brand loyalty? Sharing breaking news (e.g., waiving service fees, offering special services, updating on any changes). Your social media objectives should be closely aligned with your overall marketing plan incorporating similar target audiences, themes, and purpose.
Decide which platforms best fit your goals. A wide variety of social media platforms are available to present information and spread the word, each having its own characteristics, e.g., short messages (Twitter), long messages and multimedia (Facebook), video (YouTube), photo sharing (Instagram), discussion boards (Reddit), short fun videos (TikTok), socializing (SnapChat). Consider your audience and communicate with them.
A couple of years ago Holiday Inn Express drove "Stay Smart" brand consideration and preference focusing on the "next generation of business travelers." Their multi-platform digital campaign used comedy and wit through a tactical approach resulting in 477 million impressions and 18 million total video views surpassing the initial goal of 13 million. Proof positive that the campaign worked.
2. Set Specific, Measurable Goals
Now that your strategic outline is in place, make sure you have measurable goals in place. Are you looking for lead generation? Heads in beds? Your measurable goals can be a determined number of likes on your Facebook page or "retweets" of a post on Twitter. Or as in the case of Holiday Inn Express, impressions, and views.
In the wake of COVID-19, a social media goal could focus on discount-based bookings. These days customers tell us discounts and promotions factor highly in hospitality decision making. You don't need to set grandiose targets such as becoming the "highest booked resort in the Caribbean" for example. In fact, setting smaller, more realistic expectations will help you see just how well your strategic plan is working.
We tend to set our goals at the beginning of a campaign and tie those to a defined market. For instance, let's say your property is pet friendly. You would establish the content to define your resort as a place for Fido and friends. Then measure the success rate based on pet-oriented owners who book and bring their friends.
Trump International Hotel in Las Vegas created an extraordinary campaign aimed at pet owners. It offered a free penthouse stay in exchange for editorial photography rights and a social media post. The ROI on the campaign was gigantic. 17 million impressions and 16.3 million mentions, positioning the hotel as a trendsetter in the pet friendly world.
3. Be Consistent as Possible
Social media is a strong branding mechanism. Keeping the same look and feel to your postings across all platforms will support your brand image. Although branding is more than a logo of course, start by making sure you do have a consistent logo (which may be slightly altered to accommodate the platform or mobile devices). An unwavering commitment to a color palette will keep your posts identifiable and noticeable.
One way to establish a consistent marketing effort is to take an audit of all your social media accounts. Are the logos the same? Are banners identifiable? Are the same colors and fonts always apparent to your followers (and soon to be followers?) Is your posting voice in a regular cadence and tone? If you have a numerous people managing your accounts, make sure that they are all following the same branding style guide. For instance, the lexicon used to describe your target market (e.g., guest, client, member, visitor) should be the same from post to post.
In addition to look and feel, timing is important in maintaining regularity. Be cautious to not post too much, lest the "thrill" becomes an annoyance. At the same time, sporadic posting, while not immediately discernable, sets a tone of randomness. Purposeful posting, while appearing spontaneous should fit into your plan.
Take advantage of Hashtags like #TravelTuesday or create your own for tracking results…and fun! (Very important, don't forget the fun.) Some brands are devoted to emojis. Remember your audience and speak their language.
Studies suggest that the optimum number of posts on a Facebook business page is around seven posts per week, and no more than two posts on a single day. Give feedback on your audience's comments and questions but maintain an aura of respectfulness when posting new content and avoid spamming people's timelines.
4. Consider the Total Guest Experience
Reaching new guests or customers may be your primary goal. However, part of the strategy should be focused on building a relationship, trust, and loyalty with your existing following. Give them relevant and useful information. Right now, this may be related to hours and days of operation because of the pandemic's influence on openings and closings.
Maybe you offer savings to loyal customers or offer additional nights' stays, gift certificates to local attractions and/or discounts for future visits. Loyalty programs are a natural for social media promotion. They support customer retention and may attract new customers who are enticed by special offers.
A well-known provider of travel fulfillment services and leisure benefits, Global Connections Inc., engages its Global Vacation Discovery travel club members through Social Media Contests-with one of the most successful being Shoot for the Stars. Since everyone takes vacation photos and they like to show them off, the annual travel photo contest awards prizes for the best photos submitted by members. The content is then repurposed. Often used in marketing and promotional materials (with member permission of course), the social media contest benefits the travel club with new member acquisition as well as member engagement.
5. Respond!
Competing in today's business environment is not a one-way street. So, keep it social! Many chains employ Twitter as a virtual concierge so people can tweet questions and get quick responses. Most hospitality organizations employ at least one person (if not multiple) to monitor blogs and social media sites and respond when appropriate. Industry website eHotelier.com recommends addressing negative reviews by thanking the reviewer, apologizing, explaining the steps taken to address the problems and avoiding any appearance of defensiveness. Lack of a response is more detrimental than addressing the issue with attentive understanding.
Responding on social media not only increases your credibility, but consumers have also come to expect it. It shows you care, even if the problem is not immediately solvable. And your response will reflect positively on your customer's perception of your customer service and perhaps pave the way to building a better relationship.
You will also have the opportunity to learn about your customers. As in any social interaction, listening is the most important component. Software programs that gauge sentiment are a valuable investment, but make sure there is enough AI to analyze written answers as well.
Social Media is affordable, reaches a large audience and allows for interaction. With a strong strategy, goals, and engaging content, social media can build credibility, provide valuable insights into your consumers' motivation, and help grow your brand.
HotelExecutive retains the copyright to the articles published in the Hotel Business Review. Articles cannot be republished without prior written consent by HotelExecutive.