How Hotels Can Leverage Mobile Technology For Internal Training
By Darren Winterford CEO & Founder, EdApp | January 17, 2021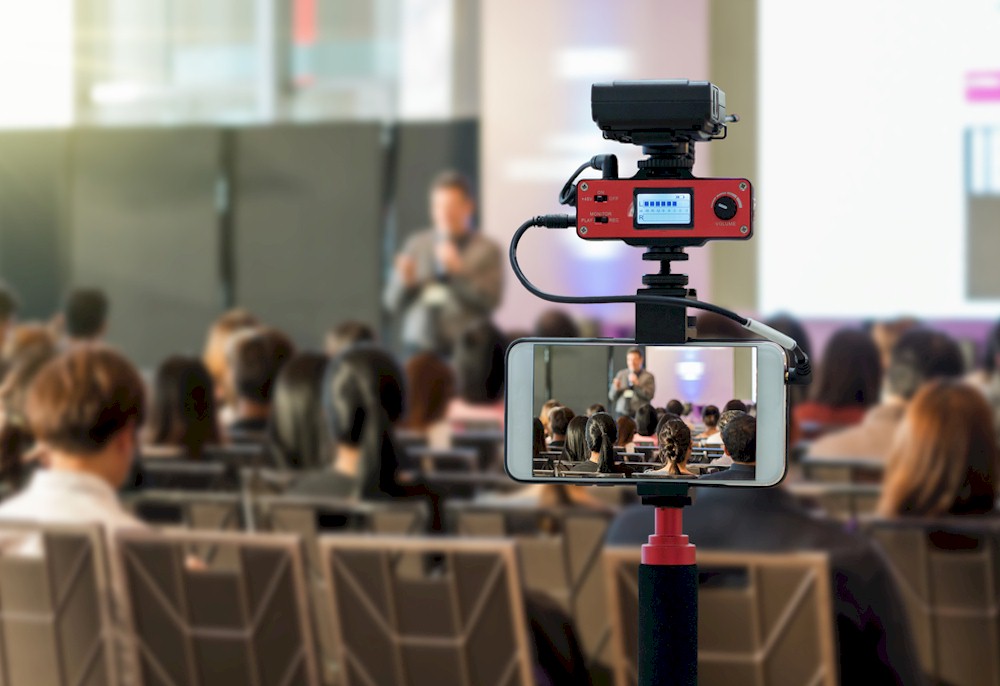 Mobile technology plays an ever-increasing role in the hospitality industry with each passing year, and it has helped hotels and resorts make incredible strides in streamlining the guest experience. Most notably, mobile technology has employed branded apps which enable everything from booking reservations to checking in and unlocking guest rooms doors from a cell phone possible.
When it comes to leveraging mobile technology, the hospitality industry is utilizing mobile platforms for a wide variety of consumer-facing activities including branding, guest loyalty, marketing, advertising, cross-selling, and more. Mobile technology is, in fact, being used in more and more innovative ways to target and engage the consumer and make every step of the guest experience much more interactive and effective than ever before.
The use of mobile technology in the hospitality industry has paved the way for hotels and resorts to do many things including delivering a custom-branded app for a hotel into the hands of potential customers and facilitating live and up-to-date information sharing. It has also enabled the ability to predict customer behavior based upon past purchasing patterns, giving the opportunity to easily maintain and grow customer relationships, engage past guests with a loyalty program benefit, and even encourage greater self-service in booking a hotel room as well as other on-site purchasing.
How Mobile Technology Can Significantly Impact Hotel Employee Education
One key area in the hospitality industry where mobile technology has not yet been utilized to its fullest potential is employee training. Employees, like the guests they serve, are also very mobile device-driven. Nearly every employee has a cell phone and relies on it as their primary means of communication. So why are we not utilizing this resource for greater hotel-to-employee interaction? In fact, with the challenges and changes in protocol brought on by COVID-19, there has actually never been such a timely need for a more technologically advanced and streamlined way to educate, train, and inform hotel and resort team members.
Not only is it proving more difficult to gather employees in a conference or meeting room to train them safely with social distancing protocols still in effect in many locations, but with so much of the hospitality industry working with skeleton crews because of the lack of travellers and revenue, there simply isn't the manpower or available time for hotels to train the way they used to.
Additionally, more hotel employees - from senior level to entry-level - are being tasked with jobs they haven't been adequately trained for in order to compensate for the personnel reduction. Bottom line is there just isn't the time or safe in-person protocol available to educate them properly. This is where the adoption of microlearning has incredible potential for those working in hospitality.
Microlearning Is Disrupting How People Absorb Information
For those who are not familiar with the term, microlearning is the breaking down of information into topical, bite-sized chunks. By interacting with these highly-targeted learning bursts, lessons become much easier to digest and the likelihood of knowledge retention is increased. Microlearning courses are easier to develop, update, and distribute compared to traditional eLearning courses and completion rates are dramatically higher.
The reality is that human memory can only hold up to five new pieces of information before it gets lost or overwritten. Microlearning focuses on the key elements of any subject area - which makes both educational learning and company training much more effective. According to an article in Scientific American, when focusing on fewer topics, knowledge has a greater likelihood of transferring from short-term to long-term memory where it becomes embedded.
Studies have demonstrated eLearning courses which employ micro eLearning typically see completion rates rise from as low as 15% to around 90% and beyond. Micro eLearning was first pioneered as computer-based training, but with smartphones becoming ubiquitous, going mobile has become a natural fit. There are many types of microlearning, but mobile learning brings with it a number of benefits including push notifications for lesson reminders, cloud distribution and translation, plus the ability to deliver microlessons (that are always up-to-date) directly to learners' pockets.
How Microlearning Can Be Applied In Hospitality
When you think about the applications for the hospitality industry, microlearning offers endless potential. First and foremost, microlearning courses teaching COVID safety procedures are an easy and effective way to bring new hires - as well as employees who have been away from the hotel for months on furlough - quickly up to speed on mandatory hotel cleaning policies and protocols.
Beyond that, the hospitality industry can take advantage of many FREE editable microlearning courses which are prepared and available on microlearning apps like EdApp. Topics range from the basics including "The Art of Bussing Tables" to more advanced topics like "Cleaning and Sanitizing in Hospitality," "Hotel Housekeeping Inspection," "Waste Management Safety," and "Customer Service: Handling Complaints." These courses can be used as is or edited and adapted to follow a hotel or brand's corporate policies. With certain microlearning programs, hotels can also create and upload their own training programs absolutely free of charge and use the interface with built-in tools like a unique Canva integration to make them attractive and eye-catching for associates.
What is even more appealing and quite useful in the global hospitality industry in which we operate is the ability to translate microlearning courses into the specific languages of your hotel employees. With certain microlearning platforms, courses have the ability to be translated to over 100 different languages which can be done through a cloud-based translation tool (AI translation). This means learners are automatically delivered the version of the course that matches their devices' preferred language settings.
Translation tools like these are incredibly helpful for global hotel groups as well as hotels which might have employees who speak different languages in housekeeping, food and beverage, and landscaping/grounds departments and can therefore benefit from training delivered in their native tongue. This is something which has, no doubt, proven to be a challenge in the past to ensure information is not just being properly communicated, but absorbed and understood as well.
How One Company Is Utilizing Microlearning
One example of how microlearning is being used in the hospitality industry is with Pernod Ricard, a French company and global wine and spirits leader. Pernod Ricard's Bar World of Tomorrow program was created in partnership with the Sustainable Restaurant Association and Trash Tiki. The program utilizes EdApp's editable course library in seven different languages and covers all aspects of sustainability and responsibility in the bar industry around the globe. It was designed to help empower the hospitality industry in our post-COVID-19 world and provide a way for bar owners and bartenders to continue to advance their education.
"The COVID-19 crisis has hit the hospitality industry hard. It is a time to prepare for the future we wish to achieve, one that is prosperous for the planet, its people and its communities," says Pernod Ricard's VP of sustainability and responsibility, Vanessa Wright. "The course is available worldwide and targets both bartenders and bar owners to educate them on sustainable and responsible practices for a greener and more inclusive future. Coursework covers all aspects of sustainable and responsible practices, from fresh ingredient use to responsible serving of alcoholic beverages to waste management." The course has already been taken by thousands of bartenders around the globe.
Best Practices Data On Microlearning
Just to provide an idea of how microlearning can be applied, the average microlearning completion time is approximately 5 to 7 minutes per lesson. This is something an employee can do on a break, before or after their shift, or even en route to work if they take public transportation. They can even take a brief pause from their primary job and be educated in under 15 minutes while never leaving their department.
Best practices also indicate that the average number of microlessons per microlearning course are between 4 to 5.
Finally, the average retention rate from microlearning is 70 to 90% versus traditional learning. Another keen observation is that Millennials, in particular - who represent growing ranks in hospitality - have specific demands for training including that it is customized to their needs, on demand, and informal. Microlearning fulfils all of these requirements.
Microlearning Is Mirroring How Consumers Prefer To Engage
Since the advent of social media, we have seen a significant difference in how people prefer to engage and absorb content of all kinds. And this shift is applicable to education as well as training. The reality is that we are in a Twitter society where everything is reduced to small bits of information and therefore any type of educational training lesson needs to be adapted to our culture's current preferences.
Gone are the days when we can expect any individual to sit for long periods of time or read copious amounts of information. The key is to be short, sweet, and impactful; deliver the most important messaging first; and communicate the "how to" immediately. When information to be imparted resembles social media content, it becomes more on-demand, engaging, and attractive to the audience.
If we look at the way our society has changed over the past decade or so with social media, streaming television and music, and the ability for people to watch what they want, when they want, where they want, and how they want, we need to adapt our employee education and training to meet this new mindset.
Microlearning is clearly the future of hospitality employee training, but the good news is that the future is already here and hotels and resorts need to embrace this new mobile technology and employ it sooner rather than later. COVID has already shown us that the way we have operated in the past is no longer viable and we need to be adaptive, reactive, and ready to pivot in order to succeed. Microlearning is one element of mobile technology which will help us to both improve and enhance hospitality industry training.
HotelExecutive retains the copyright to the articles published in the Hotel Business Review. Articles cannot be republished without prior written consent by HotelExecutive.