A Mobility Focus for Technology in our Industry's New Normal
By Michael Blake Chief Executive Officer, Hospitality Technology Next Generation (HTNG) | January 24, 2021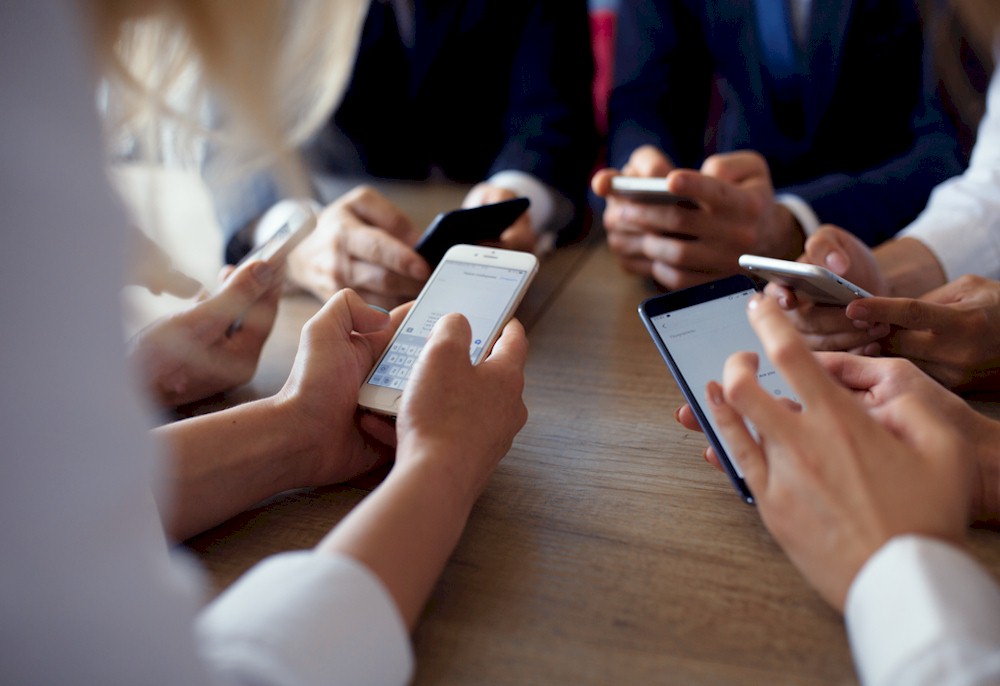 Over the challenging past year, dozens of companies in our industry have come together to identify, analyze and completely reinvent what the guest journey looks like for the new normal of hospitality.
Given the current state of business hotels are facing due to the COVID-19 pandemic, the common macro problems across each step of this journey focus on easing communication, providing social distancing measures, reducing physical touchpoints and maintaining regulations as well as brand standards.
With each of these instances, mobile technology and its capabilities are at the sole forefront. This article will walk through each stage of this recreated experience and address mobile features hotels need to be considering to help their guests and staff stay comfortable, safe and healthy.
Before breaking down each phase of this journey, the first prominent mobile technology to introduce is an application for guests to access their personal portfolio on their own mobile devices. Many brands have already implemented this accessory, but now the significance of touchless contact and social distancing really amplifies the value of a mobile app which previously just aided in the convenience of holding everything in one place. And for hotels that do already have an app, the importance of it working seamlessly and incorporating all of the features it's capable of obtaining is critical.
A mobile app is a technology that can be used throughout the ENTIRE pre-stay, stay and departure experience for travelers, but each feature throughout the app will be discussed among those segments along with other applicable emerging mobile technologies.
Guest Pre-Arrival
The guest pre-arrival process begins with booking, including attaining special requests from guests, communication and confirmation from the hotel, itinerary planning, reservation updates, pre-arrival communication from the hotel and remote check-in options.
Many aspects of the pre-arrival portion of the journey have been, and will continue to be communicated through mobile technologies outside of a hotel app through SMS or email. This includes confirmations of both a guest's booking, their food and beverage reservations and any other amenities or requests the guest has selected as a part of their stay. Since this process is typically handled through traces or free text notes in a hotel's property management system, it is not sufficient if the request is actually a requirement.
These guest requirements need to be understood, confirmed and executed, so whichever mobile channel is selected needs the automation to properly perform. Keep in mind, not all consumers will embrace a mobile app or consistently use SMS or email, so communicating with the guest through the same channel of which they booked and duplicating confirmations across multiple platforms is recommended.
Before guests arrive, through either the mobile app or a web-based platform, individuals should be given the ability to become familiar with the property by viewing a map of the hotel, sharing requests for luggage assistance, receiving information on airport shuttles, as well as having the ability to navigate through available amenities that may be pre-booked or purchased on-site during their stay.
Additionally, in the pre-stay experience through the mobile app, guests should have the ability to select a remote check-in, where they can virtually 'arrive' at the property to mitigate congestion in the hotel lobby and bypass the physical front desk. The app should also allow guests the opportunity to pre-pay for their stay – along with any already booked amenities – and receive their room assignment and mobile key to directly access their personal guestroom upon arrival.
One other mobile technology consideration within the pre-stay portion of a guest traveler is the implementation of a tablet or similar device inside of cabs or airport shuttles. These devices would allow a traveler to select their hotel and enter their name or confirmation number to bring up their reservation. The purpose of these devices would be similar to a mobile app to provide guests property maps, information on available services and to allow consumers to check in while on their way to the hotel. This option would be very helpful in remote or international locations where travelers' cellular service may not operate properly.
Guest Arrival
The guest arrival process begins with the actual physical hotel arrival, entry into the property, navigation of the lobby, the check-in process (if occurring in-person and not pre-arrival) and navigation to the guestroom.
The pre-arrival instance focused on the mobile app and the mobile check-in process to ease in touchless contact for a guest's journey prior to entering their guestroom. All elements of the pre-arrival process constitute directly into the flow of the actual arrival process. If a guest does not perform a remote check-in, other options on site may include a self-service kiosk or the familiar generic front desk experience our industry has been made accustomed to.
Since this is the one facet of the journey that does not really involve any additional mobile technologies outside of the pre-arrival check-in options through an app or tablet, it is best to still address the other technologies that do come into account once a guest enters the lobby. These technologies include temperature screening, security cameras for crowd monitoring and face mask detection, cleaning technologies (UV-C, Pathogen ID, etc.) and informational and directional digital or physical signage that all contribute to a safe guest arrival.
Guest Stay: In-Room
For a guests' in-room stay, the process focuses on entering the room and settling in, then, the interaction throughout the stay with hotel services, in-room controls and additional activities the guest has access to.
The mobile app can be used not only for the already addressed mobile door key, but also with in-room controls. These controls can include a TV remote, thermostat, music player and the opening or closing of curtains or shades. Additionally, the mobile app can be used to substitute for already available in-room controls, including setting an alarm and using their personal phone as their in-room phone. Although hotels are meeting and conveying sanitization standards to their guests, for some there is still a greater piece of content by touching fewer items during their stay.
The ability for two-way communication on a mobile app is extremely useful to answer any questions whether this is done through a Chatbot, video or audio call. All of these options detract the guest from leaving their guestroom, avoiding them coming in contact with others in the halls, elevators and lobby just to make it down to the concierge. Plus, handling assistance through the app eliminates one more touchpoint by not having to use the guestroom phone.
Continuing on the acclimated contactless journey, additional in-room mobile technologies throughout the property may also include robotic housekeepers to clean rooms in order to reduce human touchpoints and robotic deliveries to minimize in-person interactions. Of course, these robots will have to be managed through staff using a mobile device to track and perform necessary actions in real-time.
Guest Stay: Amenities
As we've seen throughout the journey thus far, a mobile hotel application also plays strongly in this arena. In addition to features previously mentioned, an app allows a guest to receive communications, capacity management and other policies around any of the property's offered amenities.
The two-way communication offered through a mobile app can facilitate the discussion in communicating hotel information, including the description of services and amenities, and provide details of cleaning policies and procedures. Easing the process of accessing amenities can even explore going as far as a contactless elevator control to implement within a hotel's app. This would minimize contact and alleviate the flow of movement throughout a hotel when a guest leaves their room to partake in another venue within the property.
A guest can allow access from the hotel's mobile app to receive push notifications from the property to receive communication in real-time. These messages may remind a guest their spa appointment is in 20 minutes, or track a guest's location via access points and give them a discount for the restaurant they happened to just walk by.
Guest Stay: Food and Beverage
On a hotel app, a guest can make reservations, pre-order, be notified either when their order is ready to pick up or if their table is ready for dine-in, pay through the app including e-tipping, allow the vendor to contact you for a customer satisfaction survey and more.
Once at a restaurant, bar or pool, it may be inclusive or outside of a hotel app, but the mobile technology of QR codes for menus and billing has grown tremendously over the past year, with the anticipation this will only be implemented more and more often within the hotel and travel sector to accelerate to condense common touchpoints. This mobile technology allows guests to use their own device simply by pointing their camera at the QR code to bring up the menu along with additional possible functions of ordering, receiving allergy and health information and even processing payments.
Guest Departure
The guest departure process includes prepping for vacating the guestroom, checking out and then physically leaving the property. Our new normal looks at many different ways to adjust the departure aspect of the journey, but outside of the elements of virtual queuing and separate check-in and check-out desks, there are in fact mobile technologies to assist in easing this departure process.
Allowing a guest to access their folio in real-time, whether it be through a hotel's mobile app, through a hotel provided tablet, in-room TV or voice assistant, gives travelers time to review any charges throughout their stay and minimize the time spent in-person holding up a line in the lobby at the front desk.
This leads into the option of having alternative self-check-out options, whether this be through a virtual front desk via the web/mobile, multiple stationed kiosks, a chatbot, guest room voice assistant, guestroom TV, guestroom phone or guestroom tablet.
One final useful piece of mobile technology that's been identified among departure is an online way to book a shuttle or similar airport transportation option, as well as the ability to track the service and pay all in one common place. Once again, the most uniform technology here would be a mobile application to access all parts of a guest's stay, but while mobile technology lightens physical touchpoints, in some circumstances it may make communicating more difficult if not exhibited the proper way.
This circles us back to the point made at the beginning of this article. If you are going to have a mobile application to ease the experience for guests, put the work in and make sure it does just that. We can all relate to the point that free Wi-Fi isn't the greatest privilege when you have to reconnect to the network every 50 feet you walk. Make sure your mobile application is user-friendly, provides up-to-date information, is responsive and incorporates all it can to support the best guest experience and expedite their return date to your property.
HotelExecutive retains the copyright to the articles published in the Hotel Business Review. Articles cannot be republished without prior written consent by HotelExecutive.