Sustainability a Key to Recovery and Beyond at Hersha Hotels and Resorts
By Matthew Lobach Director of Sustainability, Hersha Hospitality Trust | May 16, 2021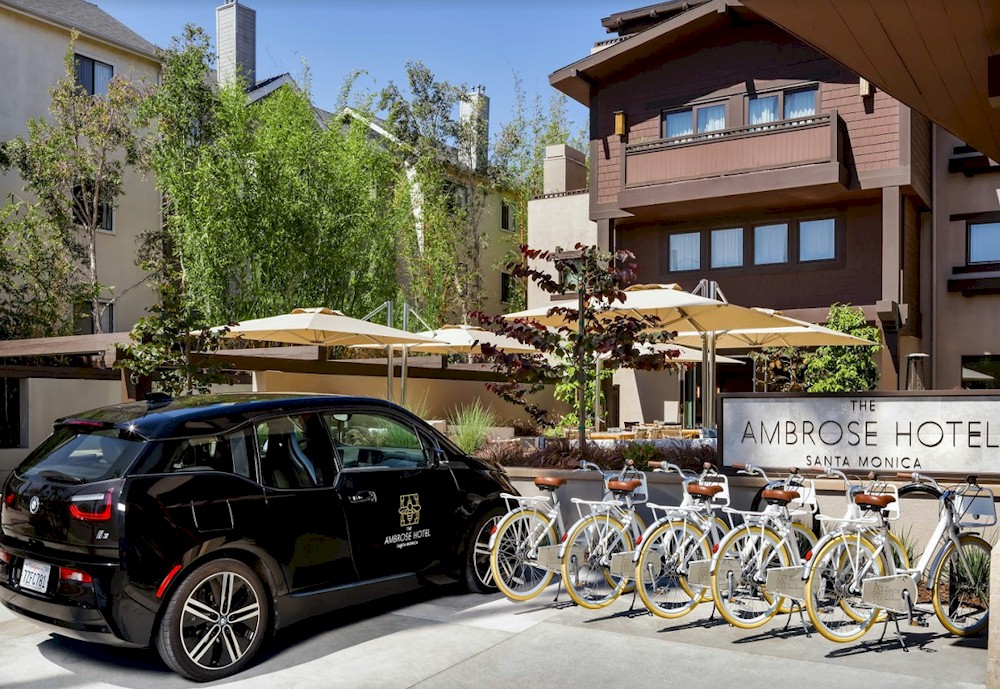 The impact of COVID-19 has presented unique challenges to the hospitality industry. In addition to the global health crisis, the American Hotel and Lodging Association's (AHLA) 2021 State of the Industry Report calls 2020 the most devastating year on record for the industry, with business travel forecasted to be down 85% compared to 2019 through April 2021.
The effects of the pandemic have impacted every aspect of our lives – from the way we work to the way we learn, connect, and play.
As hoteliers have navigated the uncertain waters of 2020 – including the formidable topics of the health crisis, social justice, and political unrest – it has become apparent that sustainability will be an important component for hotels moving forward.
Sustainability – A Common Language
A key place to start when addressing sustainability is to develop a definition or common language. For many, sustainability is simplified to a single practice – such as energy efficiency – that drives cost savings. Others would submit that sustainability is more focused on corporate social responsibility – treat your employees, guests, and communities right, and they will be loyal to your business.
As the Director of Sustainability at Hersha Hotels and Resorts for the past eight years, I've seen not only a convergence of these definitions, but also a broadening of approaches to include ESG (environmental, social, governance), diversity and inclusion, risk mitigation, carbon neutrality, and health and wellness.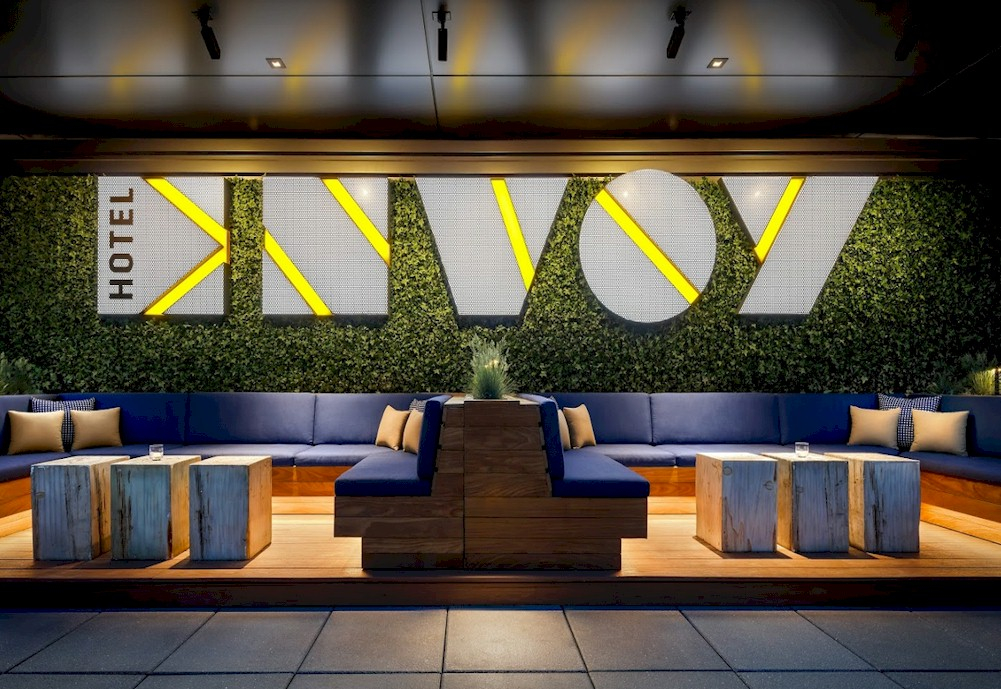 The Envoy Hotel in Boston, MA boasts one of the best rooftop destinations in Boston along with sustainably-minded decor in the form of reclaimed wood and up-cycled bicycle TV stands.
A Holistic Approach to Creating Value
One of the key benefits of incorporating sustainability into a hotel's business strategy is that many sustainability initiatives lower operating expenses and ultimately increase real estate value. Traditionally this is achieved through identifying energy and water efficiency opportunities through capital improvements and ongoing operational practices. During the pandemic, at Hersha, we were also able to realize unanticipated benefits of our proactive approach to sustainability through projects implemented in previous years.
For example, hotels with previously installed occupancy-based smart thermostats could remotely adjust temperature settings to save on heating and cooling costs during lower occupancy periods. In this way, sustainability not only aided with expense reduction, but also with risk mitigation.
Hotels that minimize their environmental footprints, provide responsibly-sourced products, engage with their local communities, and empower their associates are ones that ultimately provide unique and memorable offerings to their guests. It is increasingly apparent that a holistic approach to sustainability not only elevates guests' quality of stay, but also provides a genuine foundation for engagement. Conversely, hotels that market sustainability projects but don't employ the basics - such as recycling - throughout the hotel risk coming across as disingenuous. As younger generations become the largest segment of travelers, these experiential and sustainable attributes will likely be essential for hotels to capture their interest.
Health & Wellness – Rest Assured
Sustainability is more than just safeguarding the health of our planet and communities. As we have seen throughout the pandemic, it is also about supporting the health of our guests and associates. Healthy food offerings, access to fitness classes, and hypoallergenic rooms were already gaining traction prior to the pandemic, but the past 12 months have highlighted the importance of health and wellness in everything from cleaning protocols to air quality.
At Hersha, we were able to lean on our sustainability program, EarthView®, to quickly mobilize at the start of the pandemic and create our proprietary health and safety program, Rest Assured™, composed of cleaning protocols, physical distancing best practices, and enhanced communication to our guests and associates.
Unlike many industries that were able to pivot to remote working, our teams were in the field and needed to be equipped with the proper PPE and training to protect themselves and guests – many whom were first responders and essential personnel in addressing the health crisis. Therefore, we knew that comprehensive training was imperative and we consequently created seven training modules for our teams, customized by position, and supplemented with videos and implementation guides.
Through this process, we also recognized the effectiveness of integrating UV light and HEPA filtration into cleaning protocols and enhancing air quality throughout our buildings. These types of technologies – along with contactless payment, hybrid meetings, and mobile check-in – have been easily adopted by hotel teams and guests alike, and have a strong likelihood of being staples of hospitality even in a post-pandemic world.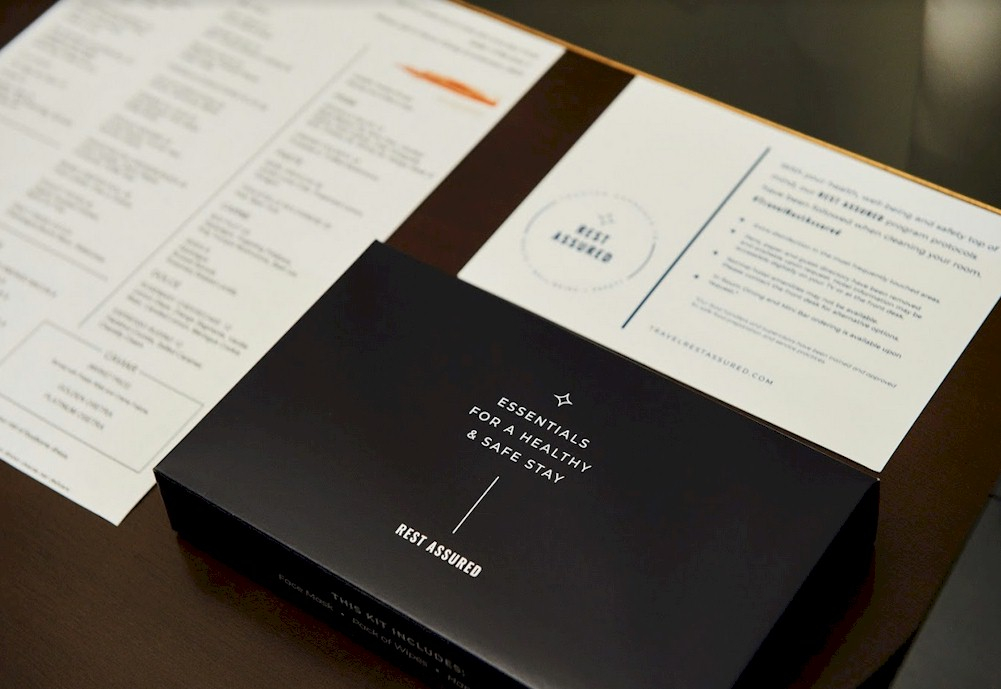 Hersha's Rest Assured™ program was one of the industry's first health and safety programs developed in response to the pandemic
Sustainability's Increasing External Focus
Pre-pandemic, industry-wide sustainability efforts highlighted practices in single-use plastic reduction, bulk amenity dispensers, and an increased focus on food waste. Although conventional wisdom would propose that the global pandemic dissipated the focus on sustainability within the hospitality sector, recent trends suggest that ESG will be one of the most essential aspects of "building back better" through the recovery of our industry and the economy.
According to a February 2021 report from Moody's Investor Services, global investment in ESG funds increased to $80.5 billion in the third quarter of 2020, up 14% from the previous quarter, with sustainable fund assets under management reaching a new high of $1.23 trillion.
To that point, some of the largest institutional investors in the world have also put their stamp on a renewed sustainability focus. For example, BlackRock's CEO, Larry Fink, in his 2021 Letter to CEOs stressed the importance of integrating ESG into companies' long-term strategy. As such, BlackRock aims to increase its $200 billion in sustainable investment assets to $1 trillion by the end of the decade.
Similarly, the U.S. Securities and Exchange Commission (SEC) recently announced the creation of a Climate and ESG Task Force. Additionally, the SEC has updated its public company business disclosure rules to include human capital disclosures, which go beyond just the number of employees a company employs. The disclosure incorporates elements of diversity and inclusion, training and development, well-being programs provided to employees, and safety incidents.
Sustainability Best Practices
The pandemic revealed many harrowing impacts that a global crisis can have on company valuations, employees, and supply chains. Although there are undeniable differences between a health crisis and a climate crisis, there are also common parallels between some of the largest risks and disruptions to companies.
Therefore, leading companies are adding elements of the physical and transitional risks of climate change to their enterprise risk models. Some are even quantifying the impact of these climate change risks in alignment with the TCFD (Task Force on Climate-related Financial Disclosures) and SASB (Sustainability Accounting Standards Board) disclosure frameworks.
Another way in which companies are making a commitment to ESG is through the development of public environmental goals. As of December 2020, 127 countries have pledged to become carbon net-neutral by the year 2050 as well as some of the most prominent and influential companies in the world. The development of the Science Based Target initiative allows companies to model their usage and develop intermediate goals on their path to net-zero emissions – a scientifically-based necessity to prevent global temperatures from exceeding an increase of 2 degrees Celsius above preindustrial levels. Essentially, these goals will commit companies to emit no more greenhouse gas emissions than they remove from the atmosphere.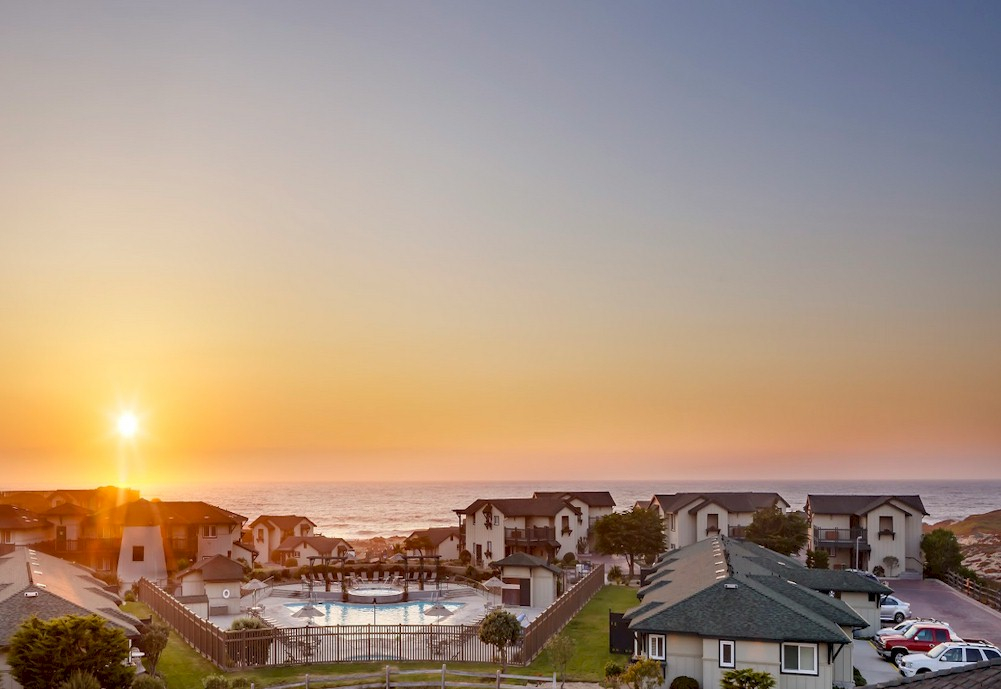 The Sanctuary Beach Resort in Monterey Bay, CA is located among Monterey Bay and the protected Marina Dunes Preserve
From a social perspective, business leaders are taking actions to advance diversity and inclusion within their workplaces through establishing programs, trainings, and plans that address the concerns and needs of diverse employees. In the spirit of sharing and learning from each other, many companies within the hospitality industry, including Hersha, have signed the CEO Action for Diversity & Inclusion Pledge.
Companies are also increasingly quantifying their local and global community impact. For example, hotels partnering with organizations such as Clean the World, which collects, sanitizes, and sends recycled soap to areas around the world where there are high rates of hygiene-related illness, have become increasingly popular and easy to participate in. At Hersha, we commenced our partnership with Clean the World in 2011 and have provided over 568,000 new bars of soap to communities in need.
Additionally, Hersha's sustainability team created a private-labeled water bottle made from 100% recycled materials that is sold at select Hersha hotels. For each bottle sold, we donate $1 to clean water programs around the world. Since inception, we have provided clean water to over 26,000 people. Most recently, we collaborated with Chris Long's Foundation, Waterboys, to bring clean accessible drinking water to rural communities in East Africa. In 2020, we funded a well in Tanzania that is now providing year-round life-sustaining water to a community of 8,000 people in the agricultural village of Unyankumi.
Looking Forward - Building Back Better
Ours is an industry focused on people, and as we navigate through the recovery with a sustainability lens, I believe that our industry is uniquely positioned to make broadscale progress in sustainability through engagement and innovation that can influence countries, companies, and people around the world.
As many hospitality executives and investors have attested, the recovery will be about "building back better" – meaning sustainably; ensuring diversity and inclusion; by empowering employees and keeping them safe; and through guest engagement in technology and environmentally-friendly options.
It will take efforts from all hospitality professionals and guidance from strong leadership to ensure such a sturdy recovery, but our industry is resilient and up for the challenge.
HotelExecutive retains the copyright to the articles published in the Hotel Business Review. Articles cannot be republished without prior written consent by HotelExecutive.