Pragmatic Sustainability and Our Pathway to the Future
By Sara Southam Property & Owner Relations Manager, Run Concierge, The Westin Verasa Napa | May 2021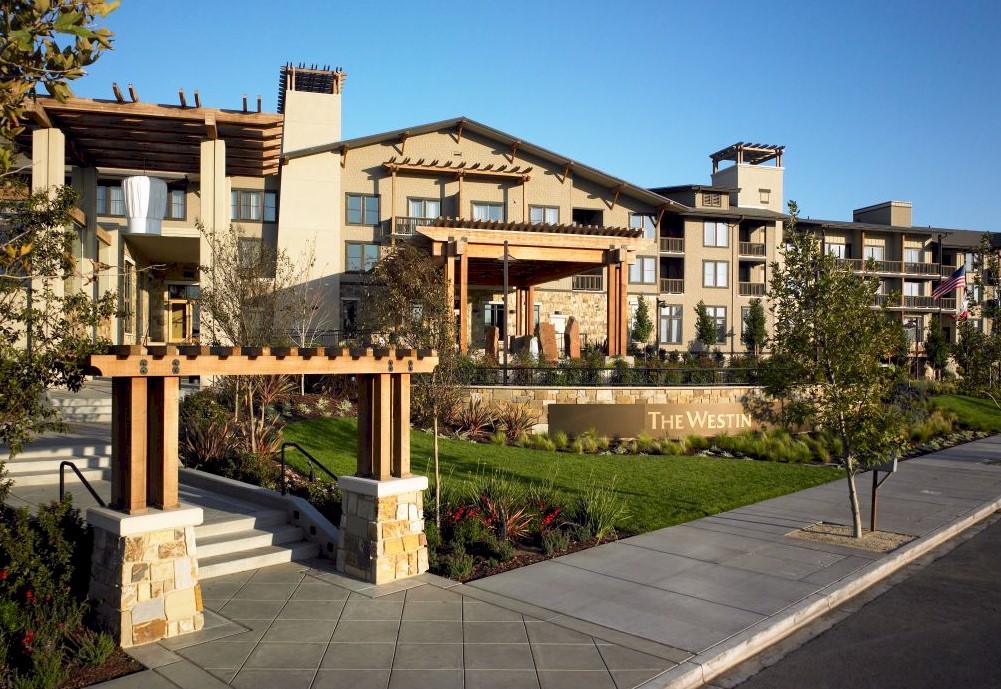 Sustainability conjures up a lot of different images for different people. It gets washed with our lenses and biases. In Merriam-Webster's dictionary, sustainable is defined as:
1: "capable of being sustained". 2a: "of, relating to, or being a method of harvesting or using a resource so that the resource is not depleted or permanently damaged"; and "2b: of or relating to a lifestyle involving the use of sustainable methods". Synonyms include words such as defendable, defensible, justifiable, maintainable, supportable, and tenable.
Let us take a moment to take the polarization out of this word and look at its foundational attributes. I make the radical case here that sustainability is an issue for all humans on the planet if we want life to sustain for our generation and those that follow. "Radical" comes from the word radish and ties back to the idea of addressing a problem at its root. We are experiencing a time that warrants a call to action for conservation. Conserve what we have, and quite possibly undo the damage that our environment has sustained since the advent of the industrial revolution. Eric McLamb writes in his article, "The Ecological Impacts of the Industrial Revolution :
"Certainly, the seeds of progress – and the ramifications of that progress – were planted then. It is with the very same mechanisms and effects that brought about both the progress and the indelibly connected results of that progress to our ecology – the good, the bad, and the ugly – over the last 250 years, we are entering a new era of sustainability. That is the next revolution."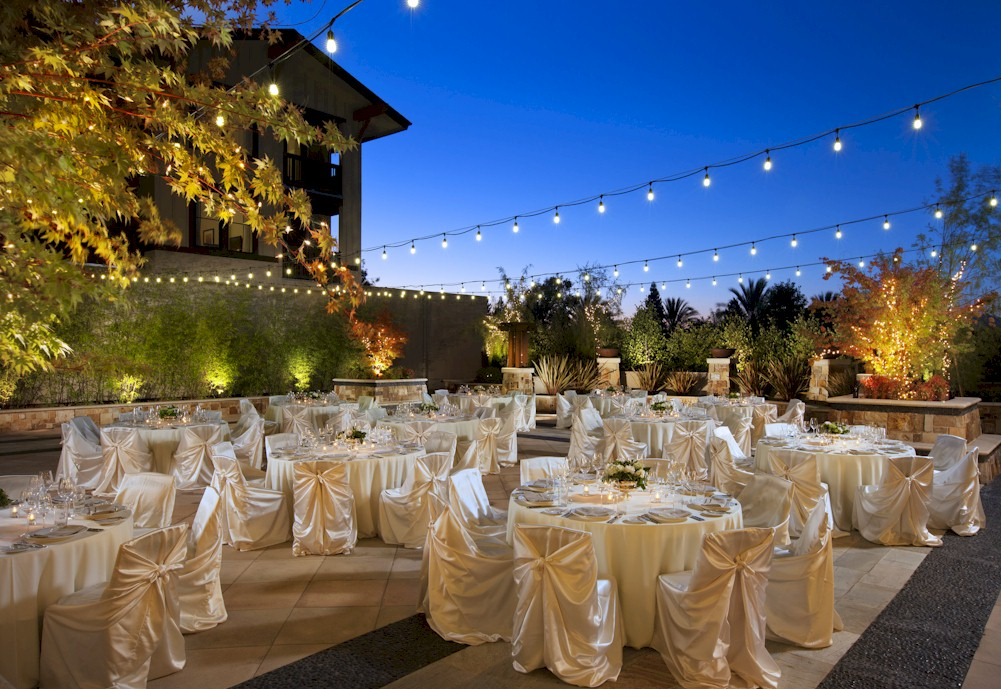 Napa's dusky sky allows for twinkling lights and connection in the Solera Courtyard