How Linen and Laundry Choices Influence Hotel Sustainability
By Joseph Ricci President & CEO, TRSA | May 23, 2021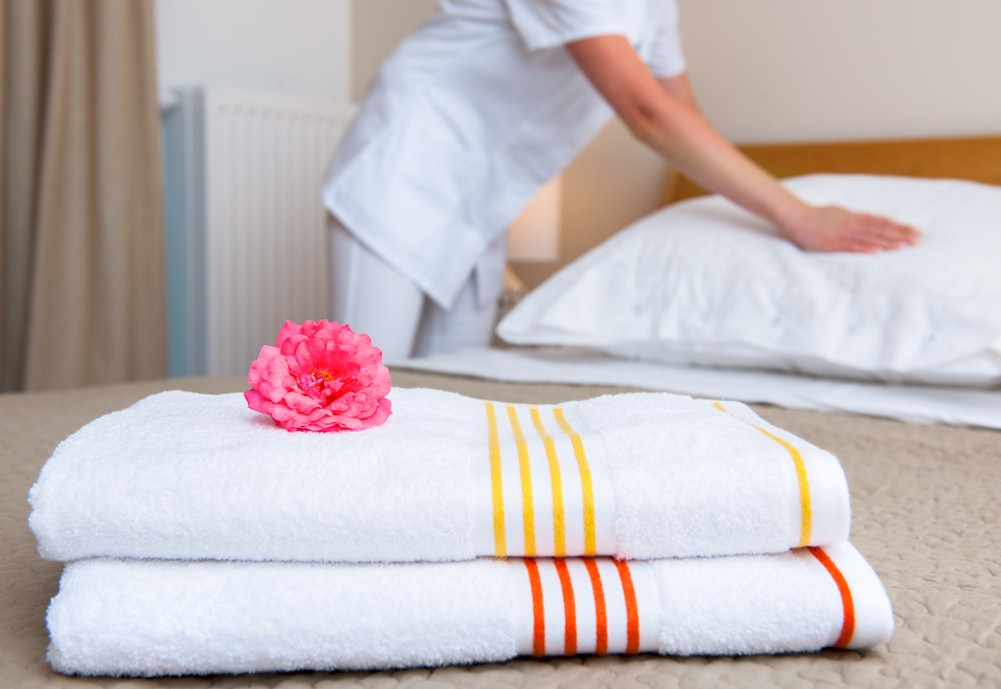 "Green" and "environmentally friendly" and are often considered synonymous. Applied to business operations, they describe practices that take less of a toll on the planet than equivalent approaches.
These include deploying technologies that use less water and energy, so when natural resources become scarce and expensive, these techniques are better positioned to carry on. Such perseverance meets demands from buyers who demand greener practices, which is becoming more critical to economic viability and longevity as environmental conscientiousness grows.
Now in its 10th year of certifying outsourced laundries Clean Green for their conservation practices, TRSA draws more of a distinction between the two terms. Applied to a linen, uniform and facility services operation, a hotel, or any business entity, should focus on "sustainability" that hinges on factors beyond environmental friendliness-including supply chain and social and economic resources. Still, in laundry operations, it's becoming clearer that sustainability combined with conservation practices are essential to achieving economic gains.
So a hotel that outsources linen laundry can count on the increased efficiencies from mass production among its contributions to saving the planet and controlling its costs.
Generally, the greater the capacity of a washer, dryer, or ironer, the less resources required per sheet, towel or other laundered textile. Contrast this with replacing aging equipment in a hotel's on-premises laundry (OPL), which is not likely to increase capacity, although some additional efficiency will be achieved at the same capacity thanks to updated electronic and mechanical technology that makes better use of water and energy.
Economics drive sustainability. Hospitality is a hotel's core competence; laundry is a linen service's primary function. Hotel owners invest capital to attract as many guests as possible; linen services do so to maximize laundry pounds processed. The latter investment translates to significantly reducing environmental impacts as well as providing other green benefits to customers.