How Loyalty And CRM Can Help Hotel Brands Increase Sales
By Christopher Hartley CEO, Global Hotel Alliance | June 20, 2021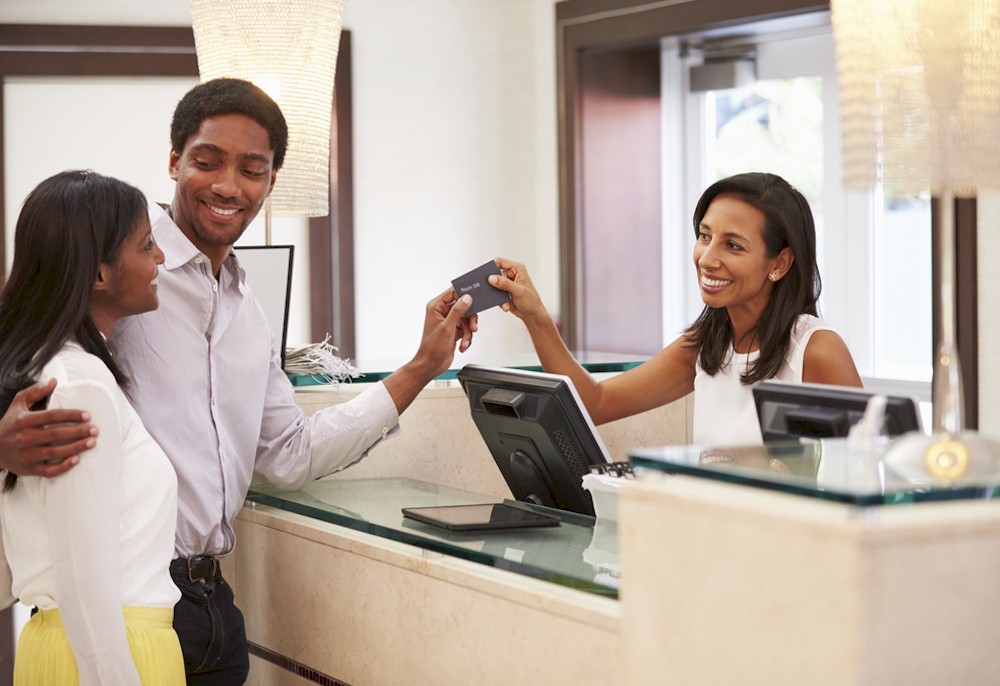 Travel industry loyalty programs are 40 years old this year - if you date their creation to the launch of American Airlines' AAdvantage programme in 1981. Still, there are no signs of a mid-life crisis for this thriving sector.
Indeed, the current pandemic has revealed the true value of loyalty programs in the travel industry, as airlines and hotel companies alike have leaned on their loyalty assets to raise financing and even increase revenues by selling their rewards currency to sectors that have been doing well during the pandemic (online retail, credit cards, etc.).
You can even earn travel rewards when paying your school fees or buying a car - so much so, in fact, that accrual from activities other than flying now account for more than half of all miles earned in major airline programs!
How Loyalty is Proving Profitable Even in the Pandemic
So, while the big airlines and hotel groups suffered horribly in 2020 with revenue down 70% or more, their loyalty programs have provided a lifeline. And there's no reason that will change. A recent Harvard Business Review story highlighted the scale of what's happening. United raised $6.8 billion in June 2020. Then just last month, American Airlines set a new record for the largest ever financing transaction in aviation history with a total of $10 billion backed by the intellectual property and cash flow associated with the AAdvantage program.
The story is similar in the hotel sector. Hilton raised cash by selling $1 billion of Hilton Honors points to American Express in 2020. These deals show the remarkable values attached to airline and hotel loyalty programs, which are often significantly more valuable than their respective holding companies, as measured by market cap.
And so, you begin to build a picture of loyalty programs as not just a marketing tactic - or some would disparagingly say an expensive gimmick - but a core part of a company's value. As the importance of good customer data grows, and the ability to personalize content with digital marketing becomes mission-critical, you would expect that the value of these loyalty programs will continue to grow post-pandemic.
Why Hotels Need to Own Their Guest Relationship
In a perfect world, a hotel would sell all their rooms directly, thereby owning the customer journey and creating longer-term relationships. Yet without the required marketing dollars and sales reach, many hotels need to outsource distribution, relying on intermediaries - including traditional and online travel agencies and tour operators - to sell their inventory, in some cases 75% or more being booked through third-parties. Not only does this generally erode a hotel's ADR (third-parties tend to capture market share through a price-driven approach) and drastically reduce profit margins, but it reduces a hotel's or brand's ability to build and own a true customer relationship.
Hotels also risk losing the guest's loyalty to these intermediaries, as is evidenced by low repeat stays from guests booking through OTAs who primarily shop for price, and when returning to a city are "trained" by the OTA to continue to seek the lowest rate, versus returning to the hotel where they already had previously stayed.
Well-designed, proprietary loyalty programs pose the biggest threat to the OTA model. Indeed, just this week, Expedia highlighted their concern by auto-enrolling 25 million of their previous customers into their own revamped loyalty program. They are desperate to avoid shifting to direct bookings, stimulated by customers loyal to the big brand programs.
The Shifting Focus of Loyalty Programs
In both the airline and hotel sector, companies built their customer databases primarily by capturing high-volume business travelers and then converting them to "points junkies" who used their rewards for free leisure stays. But with a squeeze on business travel even pre-pandemic, and the gradual commoditization of the segment by travel management companies keen to reduce travel costs for their clients, airlines and hotels had already started to turn the attention of their loyalty programs to leisure travelers, well before a combination of COVID and an explosion of video-meeting technology disrupted business travel, arguably forever.
Indeed, as an interesting related anecdote, Amazon claims they saved $1 billion in business travel expenses in 2020. Will they ever spend that amount again, knowing that their business continued to thrive despite that budget being cut?
The challenge for travel loyalty programs going forward then is to capture the hearts of a new generation of wealthy, adventurous and travel-hungry leisure travelers, and for that, there needs to be a focus on personalization and experiential marketing.
What Customers Really Want
The younger generation of customers (who are travelling much more and much earlier in their lives than their parents' generation ever did) don't want a loyalty program that gives them an upgrade and a bottle of water in a few hotels associated with a local brand. The new generation of customers wants a program that enables them to be recognized and rewarded wherever they travel globally and on pretty much whatever they spend.
Marriott and Accor have recently invested hundreds of millions into launching Bonvoy and Accor Live Limitless, respectively. And that's after they had already spent countless billions buying new brands to expand their stables and enrich their customer proposition. In this post-pandemic travel lull, Bonvoy, for example, has also just introduced a partnership with Uber Eats to enable members to earn rewards points simply by ordering food locally to be delivered to their homes.
We all recognize that no one wants to be forever loyal to an over-standardized Marriott, which is why they bought Starwood and its eclectic and popular SPG brands such as W, Westin, St. Regis, Ritz Carlton and Le Meridien. Or in the case of Accor, Ibis and Novotel were never going to appeal to globe-trotting leisure consumers, so they acquired the likes of Fairmont, Raffles, Swissotel, Orient Express, Moevenpick, Rixos and Faena to create a loyalty program that appeals to a global audience and a new generation of travelers. It is that scale that enables you to acquire customer data.
With that data comes the ability to create partnerships with banks (credit cards), retailers, etc. Suddenly you know everything about your customers' spending habits, and the more you know, the more valuable your data is, and so on, in this loyalty equivalent of a virtuous circle.
Where some organizations are currently going wrong, in my opinion, is in the present-day endeavor to preserve and leverage loyalty program value through post-pandemic point inflation. While customers are perhaps paying less attention to travel loyalty programs during the pandemic, companies have been quietly increasing the rewards levels required for a "free" room, upgrade or ticket, thereby deflating the value of the points participants have already earned.
Loyalty and Technology Go Hand in Hand
The key to properly monetize and leverage all of the data collected through loyalty program implementation involves good technology and digital marketing capabilities. This is why we have seen the advent of new CRM platforms making hay across the hotel sector in particular; you need that technology to be integrated across the customer journey. Again, that's why the big brands are leaping ahead, and why the OTAs and other third parties will end up owning that space (at a high price point) for many of those smaller brands and individual hotels that cannot afford the required investments while continuing to operate entirely independently.
Hyper Personalization is the Way Forward in Loyalty
Personalization requires collecting a large amount of data and then a sophisticated CRM strategy to ensure loyalty program members receive a relevant message. The big brands have realized that even their most loyal customers only travel perhaps for one month of the year. So how do you stay relevant and engage with them for the other 335 days in the year when they are not traveling?
The answer is to create local offers and experiences for customers who live near your hotels. While I have spoken about loyalty primarily on a global scale, even an individual hotel can recognize its most loyal customers with special local offers and curated experiences only available at or near your hotel.
Even in the ultra-luxury sector, Mandarin Oriental, for example, has started to incentivize Fans of MO program members by offering dining privileges for locals, including chef's treats, anniversary surprises, exclusive offers and other hotel-related benefits. And this is a trend that will continue.
The sheer appreciation for something unusual and personalized to their specific preferences will be so memorable, in fact, that the guest will associate your property with this experience for many years to come, and you have therefore achieved loyalty in their minds as a result.
The Future of Loyalty
Ironically, it is the business traveller - that high-spending, lucrative jet-setter of the last forty years - who is under threat and not the world of travel loyalty programs that they spawned. Loyalty programs will continue to thrive, but now they will be driven by a new generation of sophisticated leisure consumers, who will want their loyalty recognized and rewarded, not just when they travel, but at every touch point in their daily lives.
For loyalty programs, life begins at forty.
HotelExecutive retains the copyright to the articles published in the Hotel Business Review. Articles cannot be republished without prior written consent by HotelExecutive.