Staying Creative with Hotel Sales & Marketing
By Wendy Mallas Director of Sales & Marketing, The Westin Riverfront Resort & Spa Avon, Vail Valley | June 27, 2021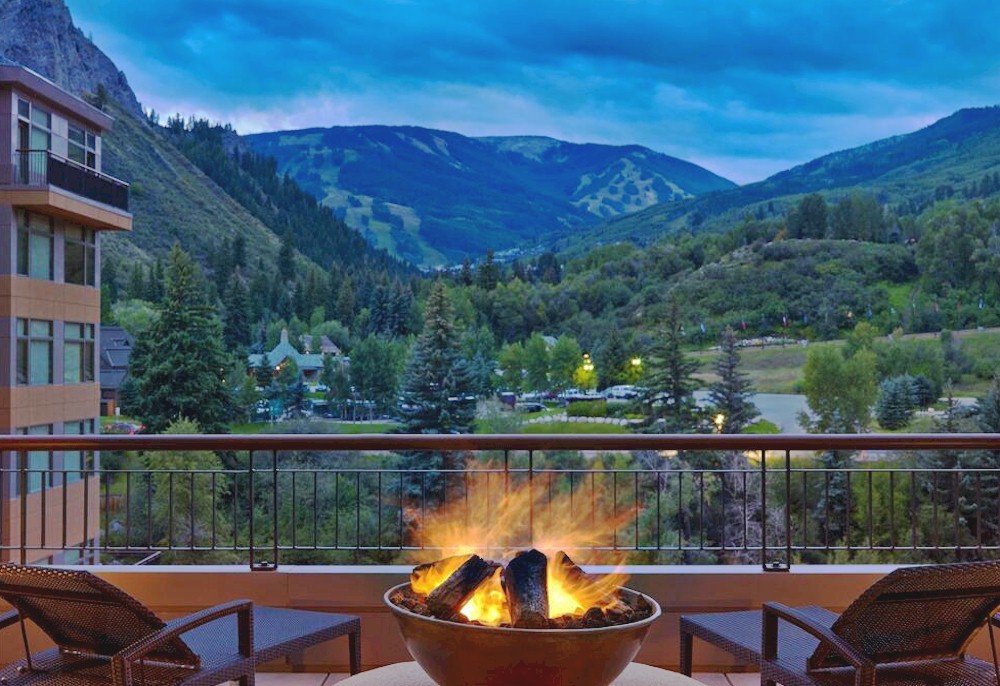 There is little doubt that the past 15 months have been difficult times for sales & marketing teams at hotels worldwide. Here at The Westin Riverfront Resort & Spa, we have worked hard to stay nimble and to focus on continuing to deliver our core message – which is to continue to deliver our mission of delivering the best hospitality experience in the Vail Valley while also showcasing our amazing Rocky Mountain destination and extensive wellness facilities, with the ultimate goal of emerging stronger post-pandemic.
When the COVID-19 shutdown began in March 2020, it was the peak of the spring skiing season here in Colorado. While there was so much uncertainty, our executive team immediately began working to create a new comprehensive sales & marketing strategy to guide us not only through the initial reopening, but also trying to be forward looking to successfully navigate the quickly shifting travel landscape.
Shifting Habits
Consumer habits have changed dramatically. Cleaning protocols and booking flexibility have trumped traditional amenities. Guests are staying longer. More folks are traveling with their pets.
One immediate marketing change that we made was to transition away from international travel to focus more on domestic guests, specifically targeting Colorado's top drive markets of Colorado, Texas, Arizona and Illinois. To reach new customers, The Westin Riverfront has tried several new advertising outlets in the past 12 months, including taking advantage of a co-op advertising opportunity offered by the Colorado Tourism Office to actively target U.S. travelers through email and display advertising campaigns.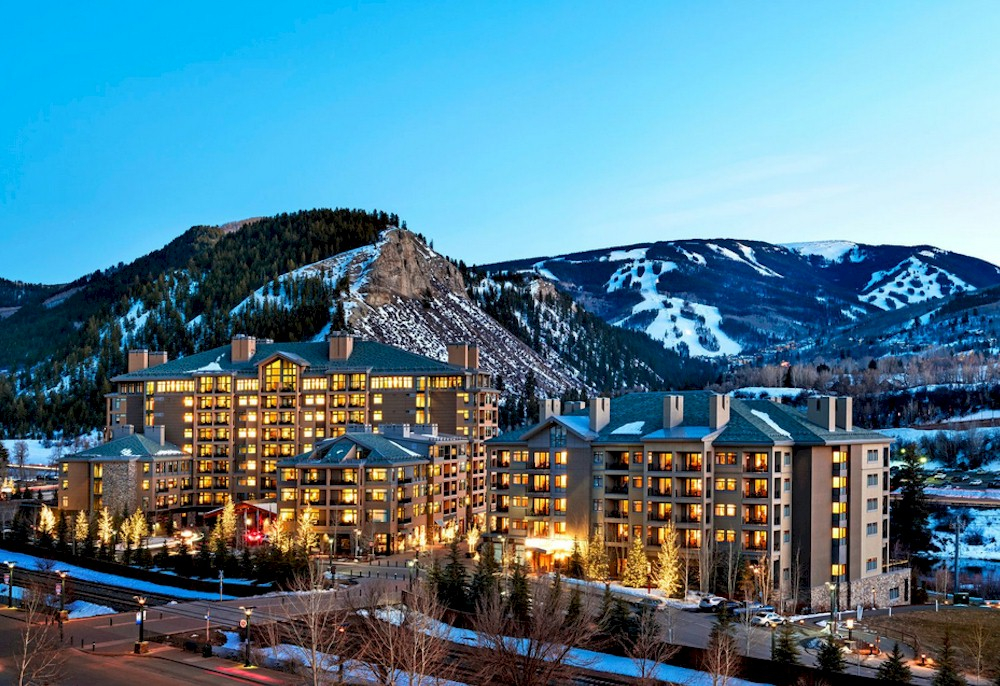 With limited restaurant capacities, we saw much higher demand for our larger residential units that feature full kitchens. To capitalize on this and be able to offer a more robust selection of delicious to-go food, the resort converted its casual Lift Cafe into a new gourmet Riverfront Market before the start of the ski season. We then promoted it heavily to guests and in the media. We partnered with several Colorado travel writers and influencers to earn extensive coverage for the market, including features in SKI Magazine and Denver Life Magazine. We also supported the launch with a local print advertising and social media campaign.
During the pandemic, the resort's ownership group – Colorado-based property management company East West Hospitality – has continued to invest in major upgrades to the resort, including a $1.5 million refresh to the expansive lobby and outdoor seating spaces, as well as the creation of the new Riverfront Market.
As it was allowed to re-open last spring, The Westin Riverfront's Athletic Club – which is open to resort guests and also has 500+ local members - moved as many of its classes as possible outdoors to adhere to social distancing and capacity guidelines. This spring, the Athletic Club is creating a permanent outdoor gym space with the installation of a Technogym Tower and will resume a robust schedule of outdoor classes, including yoga and HIIT.
Mountain of Possibilities
To coincide with our reopening in May 2020 we launched the new Mountain of Possibilities campaign with a targeted message touting our fantastic Rocky Mountain location and amazing access to outdoor recreation, including skiing, hiking, mountain biking, fishing, rafting and golf. We created an inspirational video highlighting our wide open spaces – and to remove all crowded indoor scenes – along with a new landing page to covert traffic into bookings.
While the core offer of 15 percent off for a 4-night stay or longer was enticing on its own, a key component of the Mountain of Possibilities campaign is touting our flexible deposit and cancellation policies. The campaign continued to be successful and drive room nights during the busy winter ski season.
Another shift that we are seeing is a more diverse mix of travelers coming to Colorado. The Vail Valley has long been known as an outdoor playground for families - but the entire destination is now seeing more couples and elderly travelers. We also made an effort to market directly to the LGBTQ community, partnering with several gay-friendly travel websites and publications to share a message of inclusivity, including OUT Front Colorado.
The Westin Riverfront created the new Mountains of Possibilities advertising campaign to tour its outdoor spaces.
Medical Tourism
The Westin Riverfront has also focused on the Westin RECOVER offer, which it originally launched in 2019. The RECOVER program is a partnership with several top Vail Valley medical facilities – including Vail Health, The Steadman Clinic, Vail Summit Orthopaedics & Neurosurgery and Howard Head Sports Medicine – to offer medical tourists a relaxing Vail Valley resort experience while they recover from a wide variety of surgical procedures.
Medical tourists can enjoy up to 20 percent off lodging rates on all of The Westin Riverfront's available room types – which range from traditional hotel rooms to spacious Studio Suites with custom kitchens and one, two and three bedroom residences. Month-long stay pricing is available for stays of 30+ nights or more.
The resort offers medical guests complimentary GMC transportation to and from surgery, off-site doctors and physical therapy appointments. The Westin Riverfront also features an on-site Howard Head Sports Medicine physical therapy clinic, where RECOVER guests can receive innovative physical therapy techniques from highly trained therapists.
RECOVER was also designed to drive revenue to our other outlets by including a wide variety of guest perks - including 20 percent off all rejuvenating massages, facials and body treatments at Spa Anjali and 20 percent off food & beverage at Maya, The Lookout lobby bar and in-room dining and discounted ski & snowboard rentals at Beaver Creek Sports.
RECOVER has been a resounding success, with room nights booked for RECOVER growing by more than 20 percent in 2020, despite the pandemic.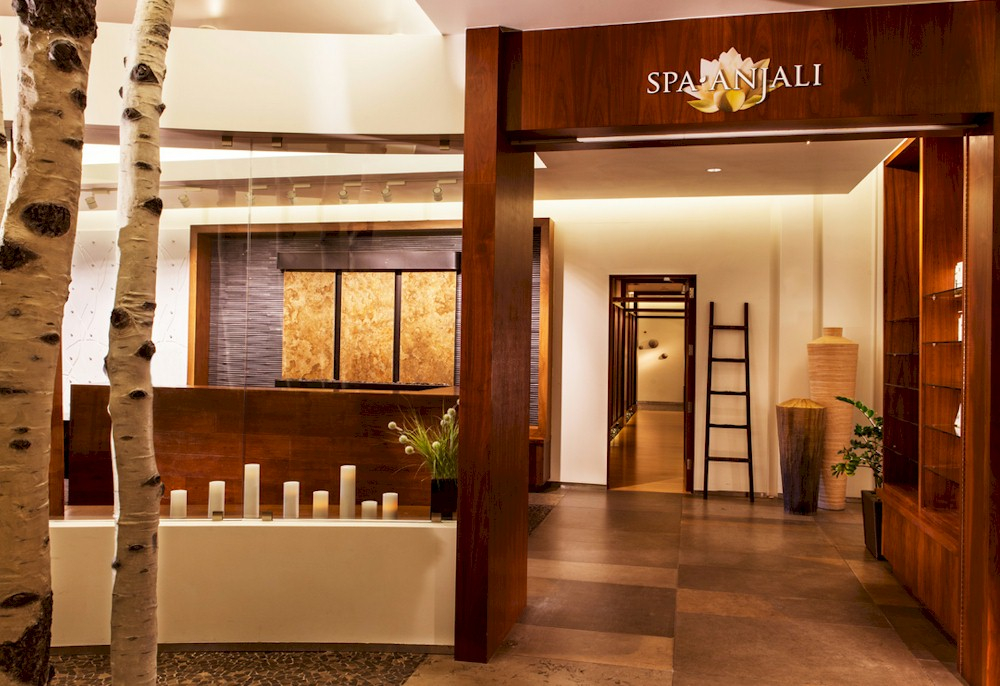 Spa Anjali at The Westin Riverfront has adopted extensive new safety protocols to safely welcome back guests for relaxing services.
Gather Together
Like so many resorts, The Westin Riverfront relies heavily on group business and weddings, especially to drive mid-week and off-season stays. We all look forward to the day when 150+ people feel comfortable spending the entire day together in a hotel ballroom and dancing the night away at lavish wedding and birthday celebrations.
Until then, we are continuing to work closely with past clients and Colorado event planners to get creative and safely execute smaller gatherings and hybrid meetings. Recently, the resort hosted a Vail Board of Realtors meeting that included 30 people spaced out in our Riverside Ballroom with another 20 people joining remotely. Groups are also more willing to get creative and embrace our outdoor spaces, like the 4,000 square foot Gondola Terrace and the Event Lawn overlooking the Eagle River.
Demand for weddings is already stronger than expected for the second half 2021, with 30 percent more weddings on the books for September & October 2021 than we hosted in September & October 2019. Inquiries for 2022 are through the roof.
The resort is also launching a targeted LinkedIn and social media campaign this spring to try to get in front of new event planners.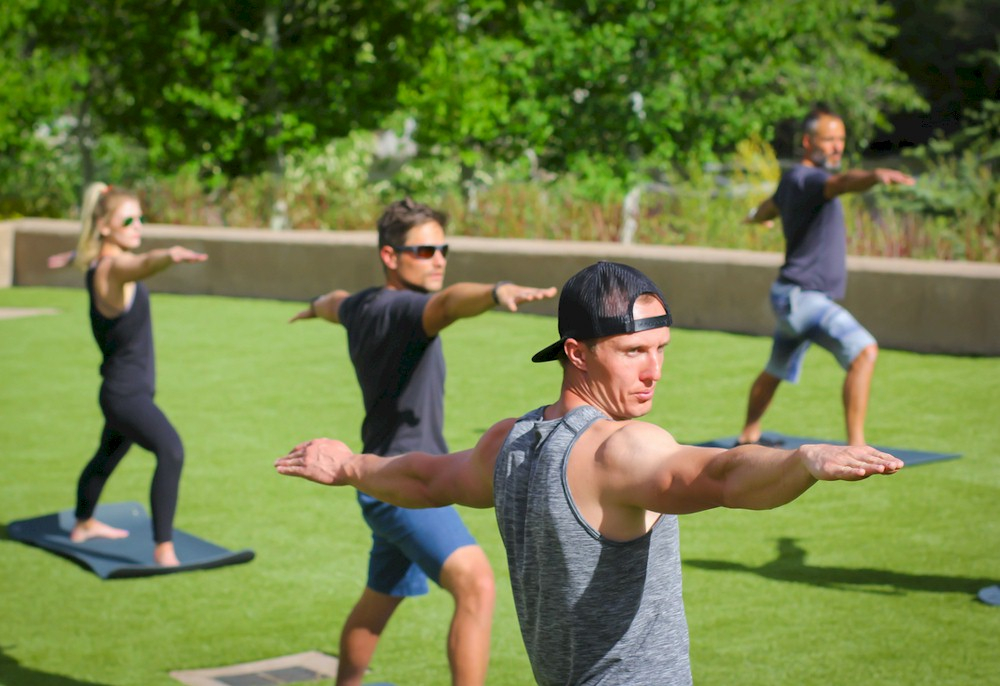 This spring, the Westin's Athletic Club is creating a permanent outdoor gym space & will resume a robust schedule of outdoor fitness classes.
Community Strong
The Westin Riverfront has made it a top priority to be a strong partner to Vail Valley non-profits since we opened in 2008. Hosting special events and benefits for key community partners has been a great tool for creating unique guest moments and ultimately building brand loyalty.
We did not let COVID-19 derail these efforts. In the past year, we have hosted multiple community blood drives and free outdoor yoga classes to benefit the Vail Valley Salvation Army and the Vail Valley Charitable Fund. We also offered a variety of free virtual wellness events, including nutrition lectures and goal setting workshops. In April, we began hosting vaccination clinics with local health organizations.
For the Easter holiday in both 2020 and 2021, we asked our community to nominate frontline workers and gave away full Easter meals to recipients who have been working hard to keep our community safe & healthy during the pandemic.
Opportunities like these are fantastic in many ways. They boost staff morale and provide financial support to local non-profits. They also allow us to generate positive buzz through traditional news outlets and social media posts. We strongly believe that fostering robust community relationships is definitely a winning strategy for hotels.
Optimism Abounds
The resort has enjoyed several pieces of good news recently that have been great to promote, including our Athletic Club being named one of the "10 Best Hotel Gyms in the World" by website Money's My Life. It not only provided a nice morale boost to our 100+ associates, but we also spread the positive message through ads in our local newspaper and on social channels.
As COVID-19 vaccination rates rise nationwide, travel is expected to rebound significantly later this year and into 2022. A recent Vrbo survey of 8,000+ people found that 65% of Americans plan on traveling more in 2021 than they did pre-Covid. According to Tripadvisor's 2021 Summer Travel Index, 74 percent of American plan to take a domestic trip this summer and 53 percent plan to spend more on trips than they did last year.
We believe that staying active in our marketing efforts, fine tuning our messaging and aggressively seeking out new promotional channels will ensure that the resort is ready to capitalize on the pent up demand for travel – and we are excited to explore the mountains of possibilities ahead.
HotelExecutive retains the copyright to the articles published in the Hotel Business Review. Articles cannot be republished without prior written consent by HotelExecutive.