Staying Current While Designing for Longevity
By Joel Villalon Executive Advisor & Principal, BraytonHughes | November 14, 2021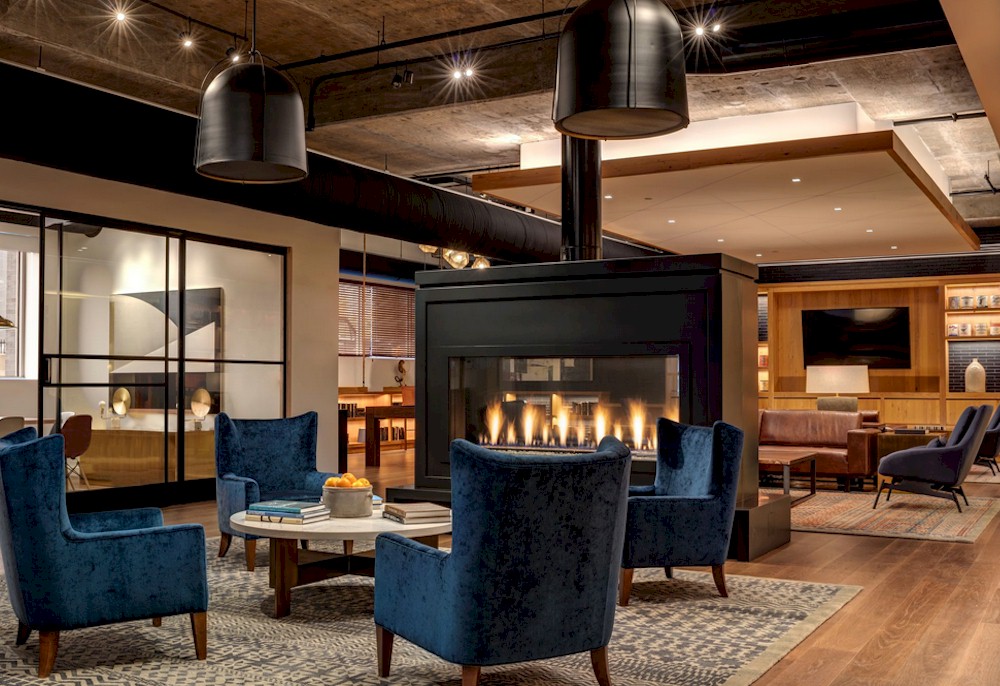 This article was co-authored by Kiko Singh, Principal, BraytonHughes Design Studios
The slow travel trend underscores the opportunity to deepen guests' connections to a location and its people, cultures, natural landscape, and underlying character. Now is the time to center hotel interiors around thoughtful details that encourage guests to slow down and immerse themselves in their environment.
As hotels become places for guests to interact with and experience the local community, developing the story and ensuring every design aspect embodies that narrative is key.
At the recently opened LEED Silver certified boutique hotel, Canopy by Hilton Baltimore Harbor Point, interiors channel the rich history of the surrounding Fells Point neighborhood and tell the story of Baltimore through an artistic design approach. In designing the guestrooms and public areas, we focused on reinventing the materiality – from copper and steel to wood and concrete – to make something new, transitioning industrial-type features and urban textures from utility to an expected level of sophistication.
The reception – where the ground-floor of the Wills Wharf building houses Canopy by Hilton's lobby – features a mix of concrete and black brick walls, walnut floors, copper accents, and hanging light pendants that are new interpretations inspired by nautical artifacts. In the guestrooms, industrial-type features such as contrasting metal accents and steel doors are softened with curves, wood floors, and whitewashed oak furniture.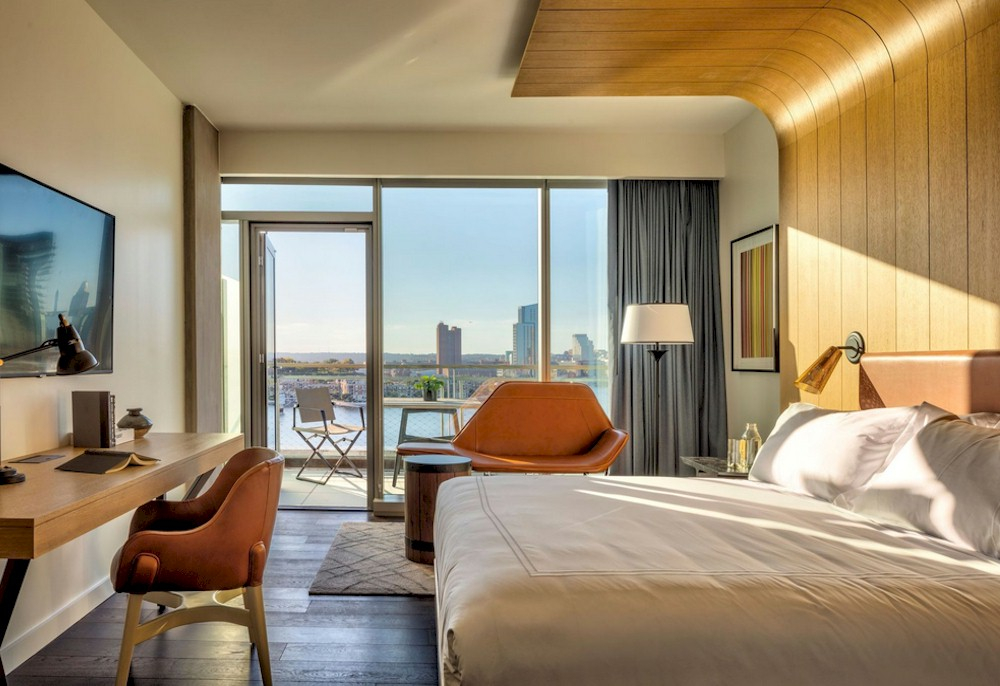 At Canopy by Hilton Baltimore Harbor Point, the hotel bed canopy – one of the hotel brand's signature moments – gestures toward the city's shipbuilding history with wood that reaches up to the ceiling and curves like the hull of a boat.