Hotel Sinclair on the Cutting Edge of Smart Building Technology
By Colletta Conner Managing Principal, ForrestPerkins | November 2021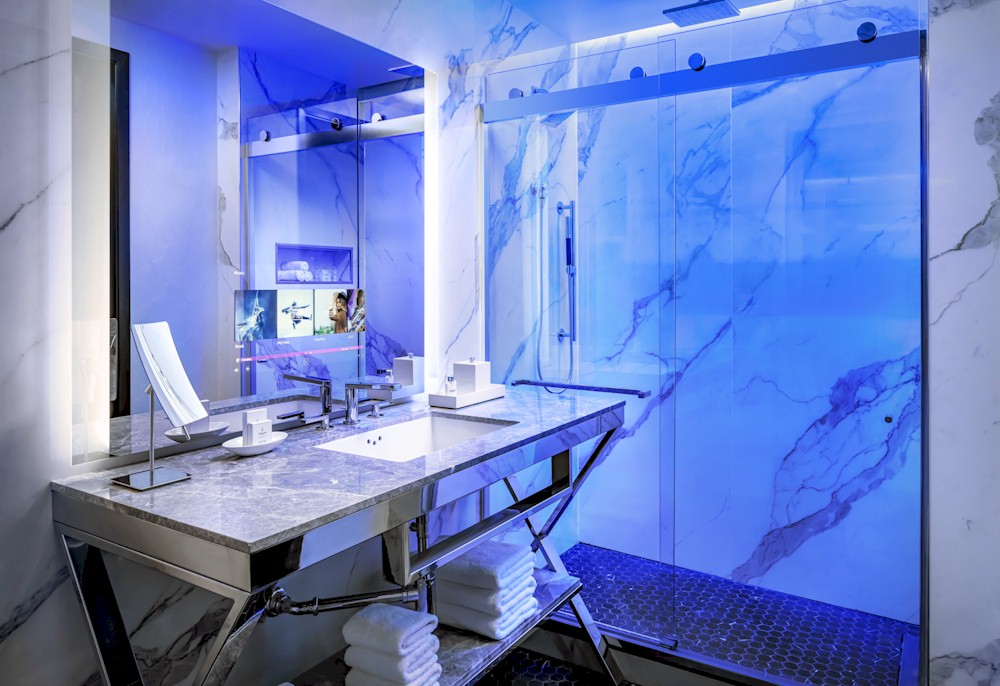 The Sinclair Oil Company's iconic 1930 building in Fort Worth, TX, boasts a past and present linked by two visionary developers with a desire to offer the best technology of their times. This legacy of sustainability and technological advancement sets a precedent not only in historic renovation but also for creative hotel technology.
Maintaining historical integrity and enhancing it to help people simultaneously experience history and cutting-edge modernity makes this $33M renovation, by ForrestPerkins and Merriman Anderson and Architects, one of the first smart hotels in the world.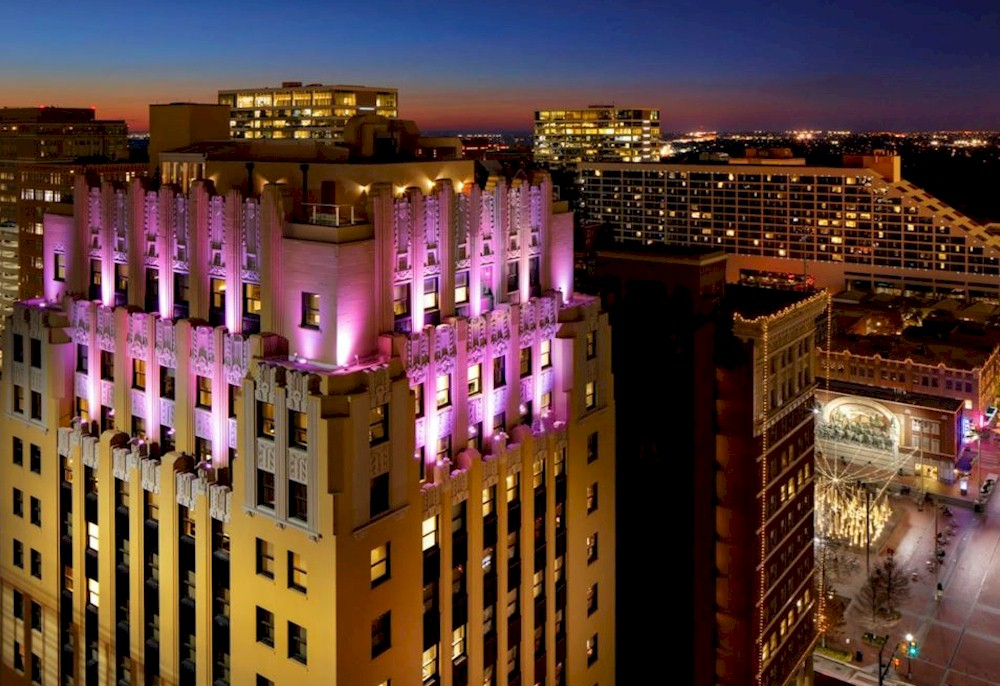 The iconic 1930 Sinclair Building, utilizing LED uplighting on exterior façades, can change based on events happening in Fort Worth or in the hotel.
First, a bit of background on this hotel that Architectural Digest calls, "one of the most green-friendly properties in the world." The renovated Sinclair, now a Marriott Autograph Collection Hotel, originally opened in October 2019. This 164-room hotel includes magnificent historical features, well preserved over the past 91 years. This 16-story building, originally designed by architect Wiley G. Clarkson and built by contractor Harry B. Friedman, is one of Fort Worth's most impressive examples of Art Deco ZigZag Moderne styling.
Even though the Great Depression was a period of significant economic hardship, the Texas oil boom presented opportunities for those fortunate enough to reap its reward. Texas oilman Richard Otto Dulaney won the building in a poker game and built it for only $750,000, less than his $1M budget. The building's original features included zoned air-conditioning, high-speed automatic elevators, and integrated conduit for telephone and telegraph wiring.