Redefining The Basics of ESG With Well-Being in Mind
By Mia Kyricos Founder & President , Kyricos & Associates, LLC | July 2022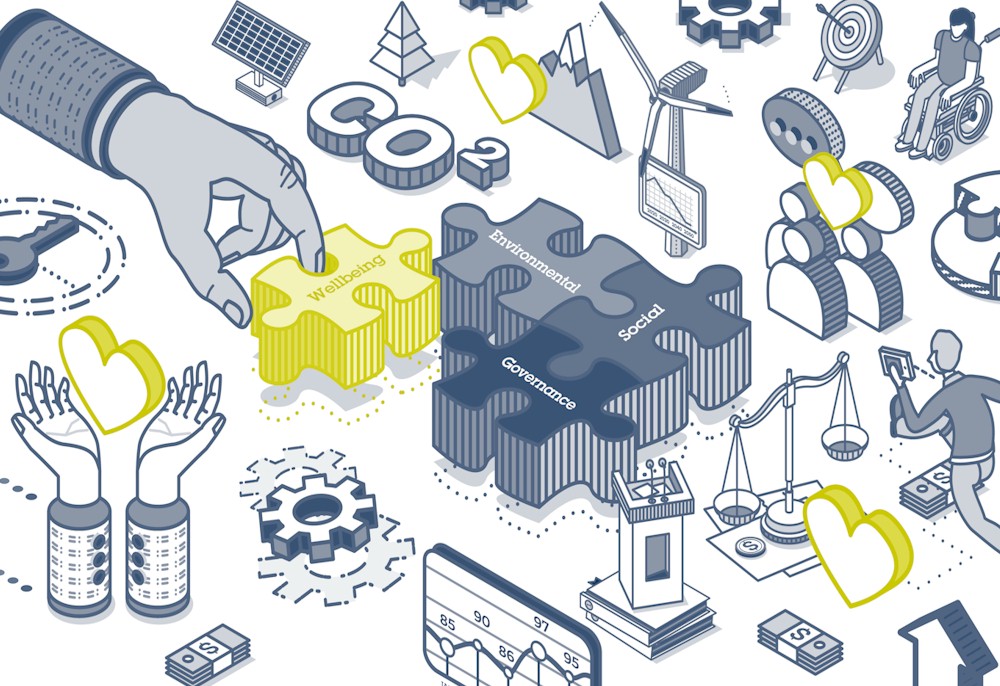 Even for us glass-half-full kind of people, today's headlines are not for the weak at heart. Finding the bright side takes work – one that I wake early for just to make sure I give myself time to screw my head on right before the rest of the world attempts to do so for me.
I admit: the struggle is real, and I use every tool in my box of healthy tricks – from meditation to journaling to sweating it out – to champion this trillion-dollar business of wellness every day. Most of the time I win, some days I lose, but every day I work hard to find those endorphins that keep my stress at bay. I see it as my responsibility as a leader, as an advisor, and as a family member. It's also how I develop resilience while proving to myself, time and time again, that this thing called wellness works.
"To keep the body in good health is a duty, otherwise, we shall not be able to keep our mind strong and clear." – Buddha
On the bright side, the forces for good, for social impact, and for humanity at large, are as strong as they have ever been before. When I think about advances in precision medicine, the growing awareness about how stress impacts our minds and bodies, or even the empathy that's begun to bloom in the workplace, I am inspired by the sheer potential for health, progress, and yes, even peace. Now we just need "the system" to catch up on a variety of fronts – hence the reason for my thoughts today – because it is here where we still have our work cut out for us.
Environmental Social Governance (ESG): What Does It Really Mean, Anyway?
One of the systems that bears the lowest hanging fruit for us all, is how we define Environmental Social Governance (ESG) in today's working world.