Art as a Compelling Hotel Amenity
How Art Promotes Well-Being and Becomes An Integral Part of The Guest Experience
By Martha Weidmann CEO & Co-Founder, NINE dot ARTS | November 2022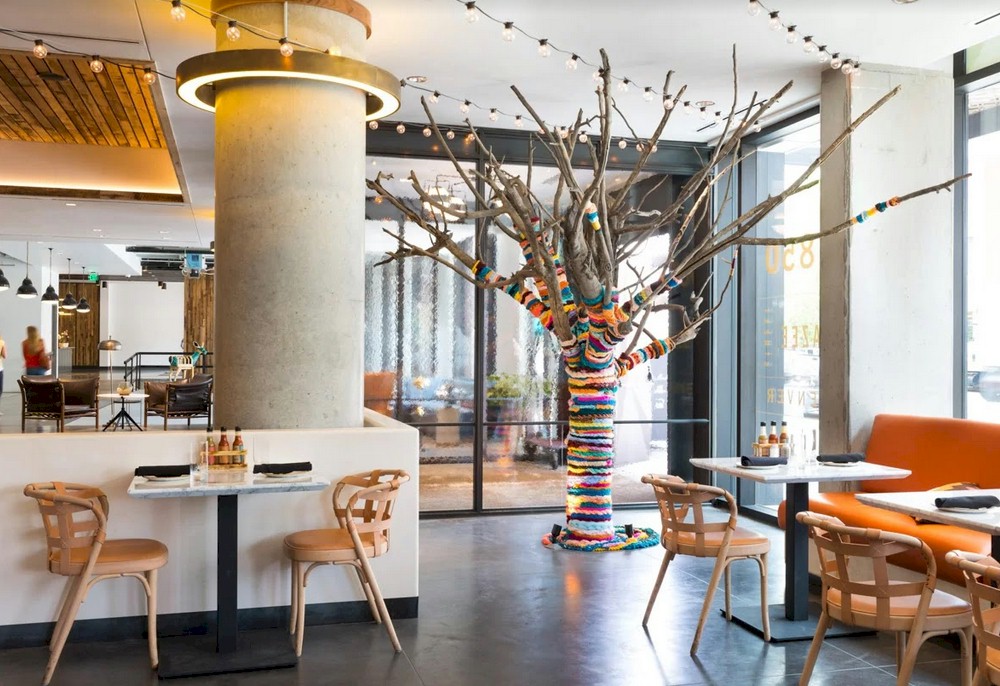 Lobby art may not seem as compelling a factor as, say, a complimentary breakfast in a guest's hotel selection.
Yet, as guests' preferences continue to evolve post pandemic, so too should the offerings a hotel provides.
This is especially important as hotel's aim to serve today's remote and hybrid workers - nearly 50% of which claim to have concerns about their work-life boundaries blurring, according to a Conference Board survey. The hospitality sector thus has the unique responsibility of providing both an escape from the traditional office environment, as well as the lavish comfort one might expect when traveling - the perfect mix of function, style, and convenience that establishes a "home away from home."
Fortunately, emerging hospitality trends are helping to fulfill these responsibilities, such as lobbies reconfigured to evoke living rooms, coffee shop lounges made suitable for both work and relaxation, and an overall effort to capture and express the local culture. These amenity trends help meet the needs of today's travelers and, pleasantly, can entice locals as well. But the key to doing them right - differentiating each space while ensuring cohesion across the hotel - lies in an integrated art experience.
If executed thoughtfully, a hotel's art program can both elevate existing amenities and serve as one itself, distinguishing each space while reinforcing what that space is meant to do. For example, artwork in a co-working area can be curated strategically to stimulate productivity, creativity, or collaboration; while artwork in a family-style lobby can encourage socialization and memory-making. Further, the art near the hotel's spa, pool, or patio may pay tribute to themes of nature and wellness, evoking relaxation and well-being amongst guests. And no matter the setting, artwork can be used to express and honor the local culture and history of the surrounding community or city.
Let's take a closer look at how artwork has become a premier hospitality amenity and explore some of the hotels that have embraced it.