How Hotel Group Managers Have Adapted to Hybrid Models for Meetings
By Michele Worth Director of Sales & Marketing, voco Chicago Downtown | September 2023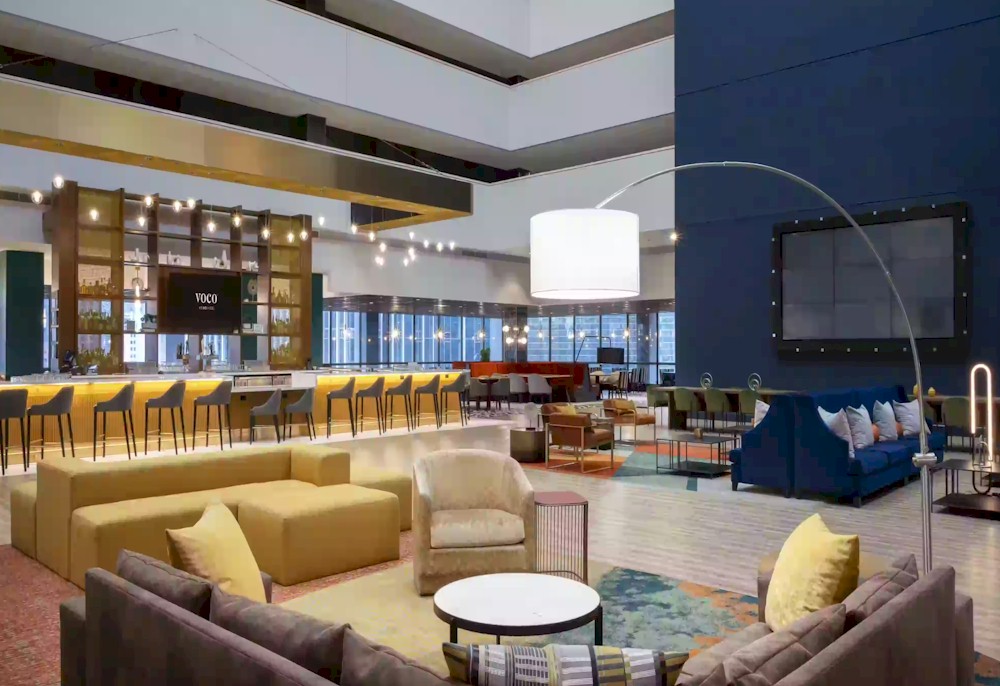 Following the global pandemic, businesses have had to shift how they conduct meetings and events.
Virtual meetings became the norm as travel restrictions and safety concerns made in-person gatherings challenging, especially in the hospitality industry since it is a unique industry that must accommodate guests' hybrid meeting needs while also serving its own.
However, as the world continues to recover and adaptability remains paramount, hybrid meetings have continued to evolve in the hospitality industry. This innovative approach combines the best of both worlds by seamlessly integrating virtual and in-person interactions, especially in an ever-evolving world where technology shapes how we communicate and conduct business.
The meaning of hybrid meetings can vary from person to person. For the sake of this article, hybrid meetings aim to place remote and physical workers on equal footing, ensuring everyone has a sense of presence and ease of experience in the meeting environment. Remote attendees join the conversation via a platform like Zoom, Microsoft Teams, Google Meet or Cisco Webex, while in-person attendees often sit together in a shared meeting room. That's exactly what a hybrid event aims to be – one event with two experiences. This setup allows meeting participants to join from anywhere worldwide, breaking down geographical and time zone barriers.
With the opening of voco Chicago Downtown in November of 2022, our team has had the chance to look at how meetings and events are conducted with fresh eyes. As a dual-branded hotel, the presence of two brands within a single establishment provides clients with a range of options. The Holiday Inn, being a well-known name, offers a sense of familiarity that can make guests feel at ease, particularly if they are budget conscious. On the other hand, those seeking a contemporary, environmentally conscious and refined experience may opt for voco, as it offers upscale amenities focusing on sustainability.
By having both brands available, we can cater to our client's diverse preferences and desires, ensuring that we can provide them with precisely what they are looking for. Due to this, we recognized the evolving needs of our guests and embraced the potential of hybrid models and meeting spaces to provide a seamless and inclusive experience for participants both on-site and remotely.