If you are having trouble viewing this email, please
click here

DECEMBER

Guest Service: A Culture of YES

Thursday December 6, 2018
Regulating Short Term Rental Companies

Short Term Rentals Companies ("STRs") are companies that have an internet booking platform which facilitates and participates in the short-term transient rental of private homes and apartments. Participants in the market are, for example, Airbnb, HomeAway, and onefinestay. The model is often described as part of the sharing economy, in the sense that it facilitates the "sharing" of residential space between transient guests and the primary occupant of that space. The companies are said to be "disruptors," because their business model differs from accepted models in an industry. It is difficult to determine what they are.
TRENDING THIS WEEK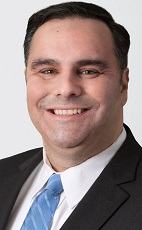 How New Immigration Policies are Impacting Hotels
There are two main challenges the hospitality industry faces from the new Administration's immigration policies - increased labor costs and decreased demand. With regard to labor, policies are likely to be promulgated that may remove millions of non-U.S. citizen workers from the U.S. workforce and make it far more challenging for the hospitality industry to obtain the labor needed operate its facilities. With regard to demand, policies have already been put in place, and are likely to continue to expand, that will reduce the demand from foreign visitors to enter the United States and consume hospitality resources.

DAILY HEADLINES - Thursday Dec 6, 2018
Appointments & Promotions


Commonwealth Hotels Promotes Molly Fruin to Director of Sales for the Cincinnati Riverfront, Best Western Plus, Covington, Kentucky

Appointments & Promotions


Tareq Derbas Appointed as New General Manager of The Ritz-Carlton, Dubai International Financial Centre

Appointments & Promotions


Sheraton Suites Philadelphia Airport Welcomes Jackie King as Director of Sales & Marketing

Hotel Openings & Acquisitions


MEININGER Hotels to Open Its First U.S. Property in Washington, D.C.

Hotel Openings & Acquisitions


Sandpiper, LLC Forms Sandpiper Lodging Trust and Acquires Nine Operating WoodSpring Suites From Sandpiper, LLC

Appointments & Promotions


The Rose Hotel Chicago/O'Hare, Tapestry Collection by Hilton, Welcomes Executive Chef Nicholas Malloy

Appointments & Promotions


Aqua-Aston Hospitality Names Fred Mayo General Manager for Aston at the Maui Banyan

Hotel Openings & Acquisitions


Fairfield Inn & Suites by Marriott to Open in Fort Collins, Colorado With General Manager Kelly Laehr at the Helm
| | |
| --- | --- |
| | More from our online Library Archives... |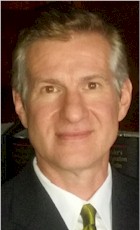 Flag Change Means More to Foreign National Employees
A change in your management company means more to foreign national employees than it does to most others at your hotel. It could mean a potential loss of work authorization and a violation of status in the United States. Because most management companies "sponsor" foreign national visa holders, when the company changes, the petitioning entity changes. When the petitioning entity changes, an amendment of the current visa classification, or a petition for a new visa classification, must be filed in advance of the change. If not, the new company may be jeopardizing the ability to retain key executive and management employees who need to remain in valid status.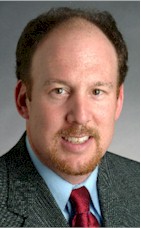 Changes in Employment Verification and Enforcement Will Impact Hospitality Employers
On July 1, 2016 several federal agencies published regulations that significantly increased, and in some instances doubled, the civil penalties that could be levied against employers for Form I-9 paperwork violations, unauthorized employment of foreign national workers and for other immigration-related violations, including immigration discrimination charges. Due to the implementation of the Federal Civil Penalties Inflation Adjustment Act Improvements Act of 2015 (Sec. 701 of Public Law 114-74) ("Inflation Adjustment Act"), higher fines and civil penalties have now gone into effect for assessments that occur on or after August 1, 2016. These higher penalties can be applied to violations that occurred after November 2, 2015, the day the President signed the Act into law.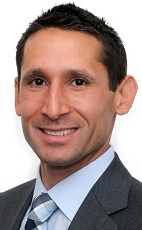 A "BIT" About Cuba - Using Bilateral Investment Treaties to Protect International Investments
In July 2016, Starwood Hotels & Resorts opened a new hotel in Havana, Cuba. Once unimaginable for a U.S. hotel company, the Four Points Havana offers more than its 186 guest rooms and modern spa; it provides an authentic Cuban experience where guests can enjoy traditional Cuban cuisine in the Don Quixote restaurant, sip on the island's most popular beers, Cristal and Bucanero, in Starwood's signature bar "Best Brews," and experience Cuba's most sought after cigars with the guidance of a cigar sommelier in the hotel's 5th Avenue Cigar Bar. As the first U.S. hotel in Cuba in nearly sixty years, the Four Points Havana signals the beginning of a new era, as previous forays into the hotel industry in Cuba did not end auspiciously for U.S. investors.

May 2019:
Eco-Friendly Practices: Corporate Social Responsibility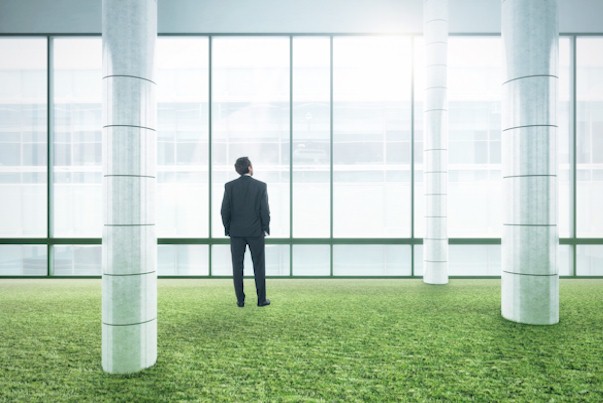 The hotel industry has undertaken a long-term effort to build more responsible and socially conscious businesses. What began with small efforts to reduce waste - such as paperless checkouts and refillable soap dispensers - has evolved into an international movement toward implementing sustainable development practices. In addition to establishing themselves as good corporate citizens, adopting eco-friendly practices is sound business for hotels. According to a recent report from Deloitte, 95% of business travelers believe the hotel industry should be undertaking "green" initiatives, and Millennials are twice as likely to support brands with strong management of environmental and social issues. Given these conclusions, hotels are continuing to innovate in the areas of environmental sustainability. For example, one leading hotel chain has designed special elevators that collect kinetic energy from the moving lift and in the process, they have reduced their energy consumption by 50% over conventional elevators. Also, they installed an advanced air conditioning system which employs a magnetic mechanical system that makes them more energy efficient. Other hotels are installing Intelligent Building Systems which monitor and control temperatures in rooms, common areas and swimming pools, as well as ventilation and cold water systems. Some hotels are installing Electric Vehicle charging stations, planting rooftop gardens, implementing stringent recycling programs, and insisting on the use of biodegradable materials. Another trend is the creation of Green Teams within a hotel's operation that are tasked to implement earth-friendly practices and manage budgets for green projects. Some hotels have even gone so far as to curtail or eliminate room service, believing that keeping the kitchen open 24/7 isn't terribly sustainable. The May issue of the Hotel Business Review will document what some hotels are doing to integrate sustainable practices into their operations and how they are benefiting from them.