If you are having trouble viewing this email, please
click here

DECEMBER

Hotel Law: New Administration - New Policies

Thursday December 6, 2018
Regulating Short Term Rental Companies

Short Term Rentals Companies ("STRs") are companies that have an internet booking platform which facilitates and participates in the short-term transient rental of private homes and apartments. Participants in the market are, for example, Airbnb, HomeAway, and onefinestay. The model is often described as part of the sharing economy, in the sense that it facilitates the "sharing" of residential space between transient guests and the primary occupant of that space. The companies are said to be "disruptors," because their business model differs from accepted models in an industry. It is difficult to determine what they are.
TRENDING THIS WEEK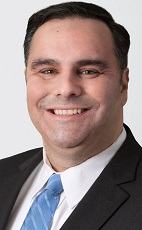 How New Immigration Policies are Impacting Hotels
There are two main challenges the hospitality industry faces from the new Administration's immigration policies - increased labor costs and decreased demand. With regard to labor, policies are likely to be promulgated that may remove millions of non-U.S. citizen workers from the U.S. workforce and make it far more challenging for the hospitality industry to obtain the labor needed operate its facilities. With regard to demand, policies have already been put in place, and are likely to continue to expand, that will reduce the demand from foreign visitors to enter the United States and consume hospitality resources.

DAILY HEADLINES - Thursday Dec 6, 2018
Appointments & Promotions


Commonwealth Hotels Promotes Molly Fruin to Director of Sales for the Cincinnati Riverfront, Best Western Plus, Covington, Kentucky

Appointments & Promotions


Tareq Derbas Appointed as New General Manager of The Ritz-Carlton, Dubai International Financial Centre

Appointments & Promotions


Sheraton Suites Philadelphia Airport Welcomes Jackie King as Director of Sales & Marketing

Hotel Openings & Acquisitions


MEININGER Hotels to Open Its First U.S. Property in Washington, D.C.

Hotel Openings & Acquisitions


Sandpiper, LLC Forms Sandpiper Lodging Trust and Acquires Nine Operating WoodSpring Suites From Sandpiper, LLC

Appointments & Promotions


The Rose Hotel Chicago/O'Hare, Tapestry Collection by Hilton, Welcomes Executive Chef Nicholas Malloy

Appointments & Promotions


Aqua-Aston Hospitality Names Fred Mayo General Manager for Aston at the Maui Banyan

Hotel Openings & Acquisitions


Fairfield Inn & Suites by Marriott to Open in Fort Collins, Colorado With General Manager Kelly Laehr at the Helm
| | |
| --- | --- |
| | More from our online Library Archives... |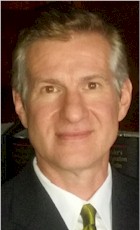 Flag Change Means More to Foreign National Employees
A change in your management company means more to foreign national employees than it does to most others at your hotel. It could mean a potential loss of work authorization and a violation of status in the United States. Because most management companies "sponsor" foreign national visa holders, when the company changes, the petitioning entity changes. When the petitioning entity changes, an amendment of the current visa classification, or a petition for a new visa classification, must be filed in advance of the change. If not, the new company may be jeopardizing the ability to retain key executive and management employees who need to remain in valid status.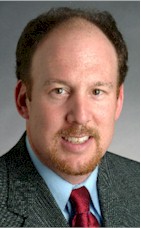 Changes in Employment Verification and Enforcement Will Impact Hospitality Employers
On July 1, 2016 several federal agencies published regulations that significantly increased, and in some instances doubled, the civil penalties that could be levied against employers for Form I-9 paperwork violations, unauthorized employment of foreign national workers and for other immigration-related violations, including immigration discrimination charges. Due to the implementation of the Federal Civil Penalties Inflation Adjustment Act Improvements Act of 2015 (Sec. 701 of Public Law 114-74) ("Inflation Adjustment Act"), higher fines and civil penalties have now gone into effect for assessments that occur on or after August 1, 2016. These higher penalties can be applied to violations that occurred after November 2, 2015, the day the President signed the Act into law.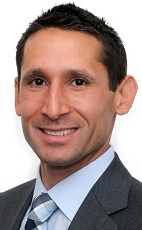 A "BIT" About Cuba - Using Bilateral Investment Treaties to Protect International Investments
In July 2016, Starwood Hotels & Resorts opened a new hotel in Havana, Cuba. Once unimaginable for a U.S. hotel company, the Four Points Havana offers more than its 186 guest rooms and modern spa; it provides an authentic Cuban experience where guests can enjoy traditional Cuban cuisine in the Don Quixote restaurant, sip on the island's most popular beers, Cristal and Bucanero, in Starwood's signature bar "Best Brews," and experience Cuba's most sought after cigars with the guidance of a cigar sommelier in the hotel's 5th Avenue Cigar Bar. As the first U.S. hotel in Cuba in nearly sixty years, the Four Points Havana signals the beginning of a new era, as previous forays into the hotel industry in Cuba did not end auspiciously for U.S. investors.

January 2019:
Mobile Technology: The Future is Now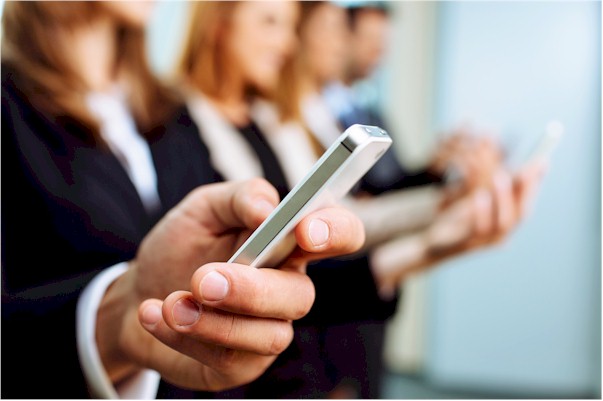 Mobile Technology continues to advance at a relentless pace and the hotel industry continues to adapt. Hotel guests have shown a strong preference for mobile self-service - from checking-in/out at a hotel kiosk, to ordering room service, making dinner reservations, booking spa treatments, and managing laundry/dry cleaning services. And they also enjoy the convenience of paying for these services with smart phone mobile payments. In addition, some hotels have adopted a "concierge in your pocket" concept. Through a proprietary hotel app, guests can access useful information such as local entertainment venues, tourist attractions, event calendars, and medical facilities and services. In-room entertainment continues to be a key factor, as guests insist on the capacity to plug in their own mobile devices to customize their entertainment choices. Mobile technology also allows for greater marketing opportunities. For example, many hotels have adopted the use of "push notifications" - sending promotions, discounts and special event messages to guests based on their property location, purchase history, profiles, etc. Near field communication (NFC) technology is also being utilized to support applications such as opening room doors, earning loyalty points, renting a bike, accessing a rental car, and more. Finally, some hotels have adopted more futuristic technology. Robots are in use that have the ability to move between floors to deliver room service requests for all kinds of items - food, beverages, towels, toothbrushes, chargers and snacks. And infrared scanners are being used by housekeeping staff that can detect body heat within a room, alerting staff that the room is occupied and they should come back at a later time. The January Hotel Business Review will report on what some hotels are doing to maximize their opportunities in this exciting mobile technology space.