Today's News...
Hotel Newswire Top Pick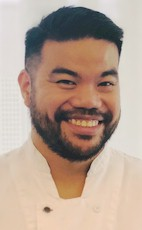 The Eating Habit Evolution: The Transition From Dining In The Past To Today's Plate Style
By Brian Contreras, Director of Culinary Operations, Americas, Hyatt Place & Hyatt House
The food industry is experiencing a revolution where diners are demanding healthier options, transparency and accountability. Consumers want to be part of the experience and better understand the story of the food they're consuming – where did the cow come from, how was the cow raised, what breed, is the ranch engaging in sustainable practices, and so on. It's this curiosity that drives me explore new opportunities with local suppliers, reinvigorate how our guests are served and challenge everyone to do what's best for the business, consumers and the environment. Read more.
Library Archives
Hotel Newswire Headlines Feed