Today's News...
Hotel Newswire Top Pick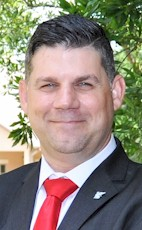 Lantana Spa Offers a Look into the CBD Trend at Hotel Spas
By Shane Kelly, Spa Director, JW Marriott San Antonio
Spa trends come and go and Lantana Spa at the JW Marriott San Antonio Hill Country Resort & Spa knows they have to stay on trend to meet demands with the exponential growth of the spa and wellness industry. The evolution of the spa industry is an ongoing, cyclical process of trying to find the next hot trend that consumers are looking for. Arguably one of the hottest and most controversial trends in the beauty, health, and wellness market today is non-psychoactive cannabinoids (CBDs). Shane Kelly, the resort's spa director, discusses the CBD trend and how it is being implemented into nearly every segment of spa service. Read more.
Library Archives
Hotel Newswire Headlines Feed