How Hospitality Design Might Change Post-Pandemic
By Eric Price Director, Commercial Studio, Lowney Architecture | September 20, 2020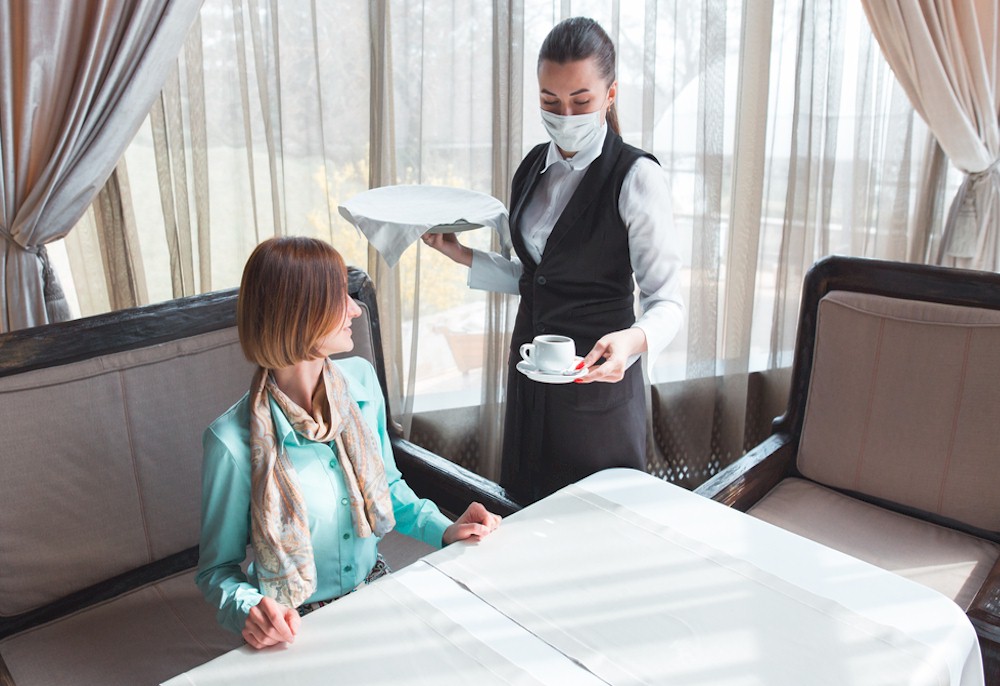 Today's global pandemic has created "permanxiety" for some would-be travelers experiencing stress due to long-term confinement, geopolitical issues, and the ongoing public health crisis. How might an industry built on the idea of escape create new, responsive environments that allow guests to live for today and leave their worries behind for a while? Defining what "getting away" looks like post-pandemic is a worthwhile challenge.
The typical design and construction timeline for a large-scale hotel project is around 2-3 years, from conception to heads in beds. Making changes to anything in-progress would not only result in a substantial loss of time and money, but risks solving for a specific set of problems we may longer have by the time the project is finished.
We've learned that COVID-19 is spread through moisture particles in the air, and at least to some degree, on surfaces - but will future pandemics follow suit? Some of the quick actions we're seeing taken by restaurants and offices hoping to re-open safely don't necessarily translate when speaking more broadly about post-pandemic design thinking, because we can't predict exactly what "next time" looks like, or how it will act.
We are likely to see project costs increase as we demand more from our buildings: state-of-the-art HVAC systems, contactless systems, operational windows, additional elevator bays, and more space. But is there such a thing as over-designing if a vaccine that will keep us safe for another 10 years is around the corner? One solution would be forgoing immediate pivots towards expensive, short-term solutions in order to champion greater long-term flexibility in design.
Rather than borrowing from high-tech healthcare design, hospitality brands might actually find greater benefit looking to retail environments as they assess next steps. In these settings, a "loose fit" approach to the building program has made a big impact on the guest experience during this public health crisis. Social distancing is facilitated by wider aisles now marked with wayfinding floor stickers. Multiple points of entry help ease circulation, and high ceilings help with ventilation, reducing the amount of shared air among occupants.
A pandemic-resilient hotel might include wide corridors with dedicated outdoor air supply where climate permits, or exterior corridors like those seen in motels. Restaurants would have ample outdoor seating with plenty of room for guests to spread out. It would include decentralized amenities, such as a lobby with multiple, intimate gathering spaces where you could socially distance with your travel companions, instead of one large bar.