Harnessing Emerging Digital Technologies to Enhance the Guest Experience & Build Connection
By Maggie Lang VP Marketing & Experience, Daydream Apartments | October 18, 2020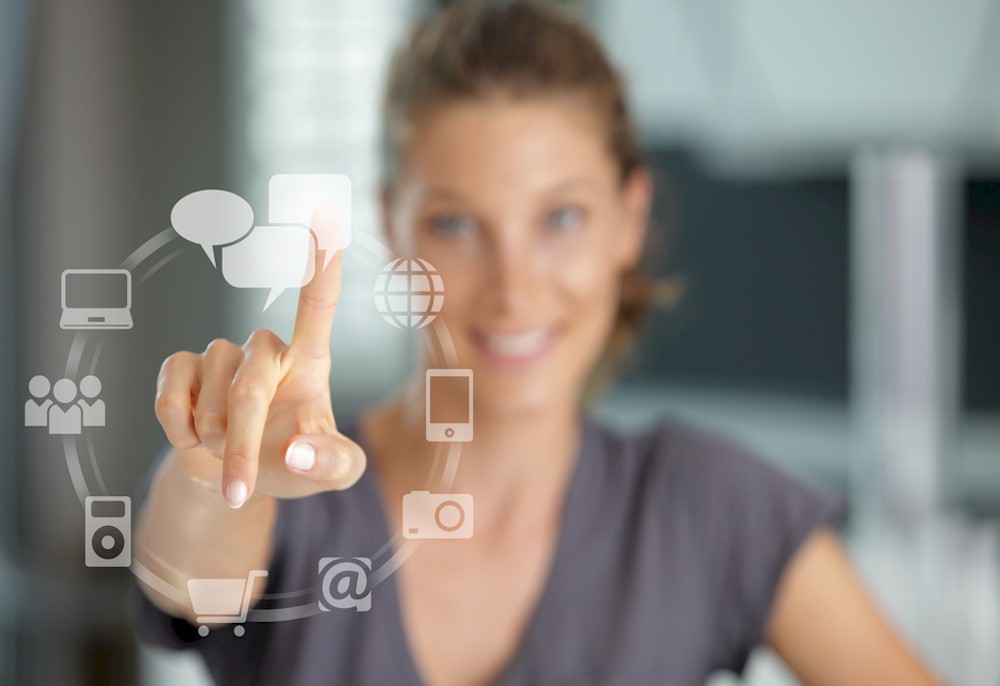 The impact of the global coronavirus pandemic continues to upend the hotel industry. From mid-February through late July 2020, hotels have reported losing more than $46 billion in room revenue, with more than half of all open hotel rooms empty across the country. And perhaps just as meaningful, think about the millions of conversations and connections in hotel lobbies and bars that haven't taken place. Once bustling airports are now eerie and quiet. Travelers are increasingly craving connection and experiences, and the hospitality industry has a unique opportunity to safely support connection and community in new, more accessible ways.
While it's been one of the most challenging times for an industry that operates in a highly competitive landscape, the breadth and depth of pivot in thoughtful service delivery and how we think about hospitality has indeed brought out some of our best qualities. Brands are coming together, raising funds for employees and doing more philanthropic and community-oriented work than ever. Whether donating meals, sourcing from local minority-owned businesses or partnering with nonprofits to lend both room and board for essential workers, COVID-19 has brought the industry together in inspiring ways.
The pandemic has also forced us to reimagine hospitality and the ways with which we deliver service and experience. As we work through the crisis, some hospitality brands are now at the tip of the spear by setting new trends in utilizing technology to create community, improving service delivery with cleanliness at the forefront and generally putting the guest's health and safety first. Contactless technology such as keyless access and mobile check-in services are being rolled out across every brand. What was once a nice-to-have is no longer a choice in order for brands to be sustainable.
Meeting Higher Expectations for Cleanliness
While not a new topic in the hotel space, the coronavirus crisis has underscored the business case for enhanced robust cleaning methods and for guests to trust a brand's protocol. The expectation that a room has been cleaned to meet, or ideally exceed, the CDC standard is now table stakes. What was once an occasional housekeeping nuisance: forgetting to clean underneath a bed or missing a room altogether is not only not tolerated but will likely quickly go viral in social media and reviews. No brand can afford to have their credibility around cleanliness at risk in times like these.
Several hospitality brands are boosting their standard housekeeping standards and are beginning to offer high-tech solutions for disinfection, air purification and sanitization that provides increased peace of mind for guests. Electrostatic cleaning solutions, UV lights and motion-activated hand sanitizer stations are just a few of the enhancements enjoying wider deployment. In addition, some brands are offering guests extra cleaning kits that include disinfectant spray, wipes, gloves, extra face masks and other cleaning accessories upon arrival or by request. Small thoughtful touches like these add up.
Smart Locks Rise in Demand, Popularity
Due to concerns surrounding coming into close contact with other people and the coronavirus' ability to live on surfaces for a long time, as well as guest expectations for increasingly smooth experiences, "contactless," "touchless" and "seamless" have become industry buzzwords. Guests now expect every moment of their experience - before, during and after their stay - to be effortless, safe and tailored to meet the needs of each unique individual staying at a hotel.
Prior to the outbreak of COVID-19, keyless check-ins (usually through a chip-enabled keycard) were increasingly common among leading hotels and short-term rentals (STRs). Now, these solutions are giving way to smart locks, which enable guests and staff to access locks through their smartphones. No cards needed. With modern mobile applications enabling these seamless and contactless experiences, guests can access their rooms using their hospitality brand apps to remotely check in and their phone as a digital key, bypassing the front desk and going directly to their rooms upon arrival.
High-End Remote Workspaces Now Seen as Amenity
With remote work being the norm for the foreseeable future, forward-thinking hoteliers are better utilizing their large social spaces and public environments to meet a rising demand for a workforce that is exhausted by working from a kitchen table. Many industries have embraced remote work during the pandemic, but several months in, many working professionals are beginning to take hotel or homesharing "staycations" in their local markets. Working remotely in a different setting that they deem safe and socially distanced gives professionals both a change of scenery and enables them to safely continue working.
Some properties are rising to the occasion and meeting guest expectations by offering sanitized coworking spaces that may include socially distanced work pods or phone booth-style rooms. These pivots in working space - think of a fresh, sleek space with modern interiors, amenities and great natural light - are a significant upgrade from the dusty old business center shoved in a corner with a computer or printer shared by all. Some brands have even begun repurposing and renting their rooms and suites as day-use offices.
From high internet speeds, the availability of Wi-Fi connected printers and power outlets abound to comfortable furniture, soothing design and distraction-free quiet and comfort, hospitality brands are uniquely suited to provide a more pleasant, if temporary, remote working environment.
Virtual Tours
Imagine being able to virtually visit a property to understand its ins and outs before even setting foot on-site. By providing 3D virtual live tours with a representative on the screen to offer insight and response, virtual property walkthroughs and even self-guided tour technology, hospitality brands can provide potential guests with an immersive experience as they are considering and planning travel.
Artificial intelligence will continue gaining momentum in hospitality and be especially relevant in a pandemic-worried world. Some advanced virtual touring technologies have even implemented sound effects and a plethora of additional immersive sensory experiences, surpassing the old spinning camera virtual videos of the past and 2D showcase.
Community-Building Smartphone Apps
Community-building apps and platforms are also helping brands enhance the guest experience and furthering the connection that travelers all crave. Through the development of location- and context-sensitive tools, geofenced mobile applications can tell when a user arrives in a new city and immediately facilitates their journey from curb to counter. Increasingly, these connection-centric applications make it simple to find, get into and stay at a particular location, while also providing the ability to plug into the local community and neighborhood.
For hotel guests, community apps and community managers deliver so much more than the best place to order takeout or go for a run - they carefully curate local recommendations from tastemakers and the local community. There is no one-size-fits-all "best places to eat" list waiting in the room. Instead, it's dynamic and personalized, focused on each guest's unique needs and preferences. Guests can log in before their visit and ask for tips, crowdsource recommendations from locals and even sign up to (virtually for now) attend unique events in the community.
This is helpful because, while countless brands position themselves as "local" curators, the reality is that there are only so many local choices that can be spotlighted on in-room entertainment or printed brochures in the lobby, and each individual has different interests. What is a "hot spot" for one person may be terribly uninteresting to the next.
Another intriguing aspect of community apps for hospitality brands is the fact that they enable the opportunity for staff to truly anticipate, listen to and address guest questions or concerns, and course-correct based on guest feedback. Whether that involves understanding if a traveling party includes senior citizens or individuals with high health risks or simply being there when someone reaches out for assistance, community apps provide the human touch essential to the foundation of hospitality, especially as we move more toward a self-service model. Hospitality brands and loyalty programs have had community forums for years, but they're generally closed to members only and often exist as a place to air complaints. Community apps allow for so much more.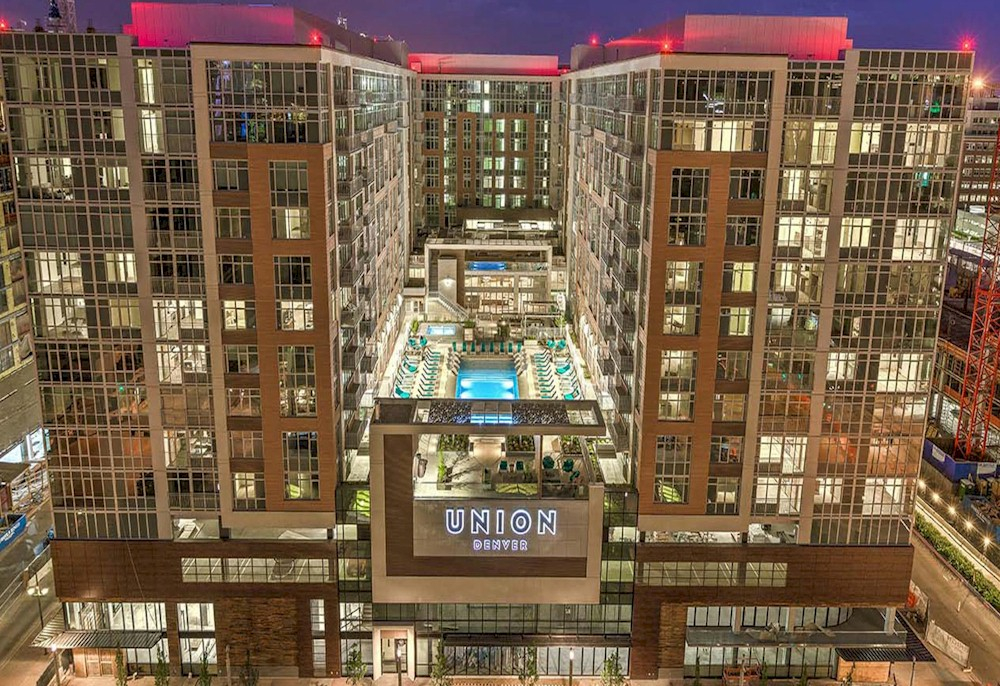 Homesharing guests have been flocking to the beautiful Union Denver, in Denver, Colorado
Coming Together Through Shared Interests
Unique experiences are not new in the world of hospitality. That said, in a world of COVID-19, events and experiences must go far beyond Trivia Night or Yoga Flow in order to differentiate. Hospitality brands must continue innovating and curating unique experiences for their guests to stay connected and provide value - even in a virtual world. Leaning on enabling technology can help. From event management and shared experiences, emerging apps like COBU empower hotel and STR guests to engage with each other through chats, shared interest groups and unique social gatherings, as well as the ability to discover local businesses and craft artisan brands.
COBU has already partnered with numerous upscale apartment buildings throughout the country and has now moved into the homesharing and STR space as well. Earlier we mentioned that guests and professionals who favor "staycations" are on the rise. Homesharing guests have been flocking to the beautiful Union Denver this summer and many have been pleasantly surprised to discover the local community that was waiting to welcome them in the COBU app.
From the safety of their phones and apartments, guests joined unique, curated events and interest groups that matched their own and were instantly plugged into the community. The Union Denver team reported that "Crisis Cocktails + Immunity Pickles," a cocktail class and moderated conversation about social justice, was an especially big draw. Guests and communities genuinely want to connect over both fun and important conversations with brands.
Don't Forget the Human Touch
Even though community apps, technology and tools can unlock new ways to deliver on experiences, they can also detract from the DNA of hospitality, which begins and ends with genuine human connection. Even with advances in technology, brands need to ensure that they staff appropriately so that there are actual, warm and caring humans behind each interaction. Staff need to be constantly thoughtful, engaging and responsive, building strong relationships with guests in order to ensure that the experience doesn't feel robotic or transactional.
The spirit of hospitality is to ensure that we make someone's travel experience the very best it can be. Adopting a hospitality mindset means being "of service" to both guests and to one another. This mindset is empowering brands to integrate new unique technologies, while also investing in the people who deliver on the digital and virtual experience. When both come together and are done well with the right intention of being of service, lifelong loyalty and brand love can happen.
HotelExecutive retains the copyright to the articles published in the Hotel Business Review. Articles cannot be republished without prior written consent by HotelExecutive.