Celebrity Cruises: How We've Refined Our F&B Operations
By Cornelius Gallagher Vice President, Food & Beverage Operations, Celebrity Cruises | August 2021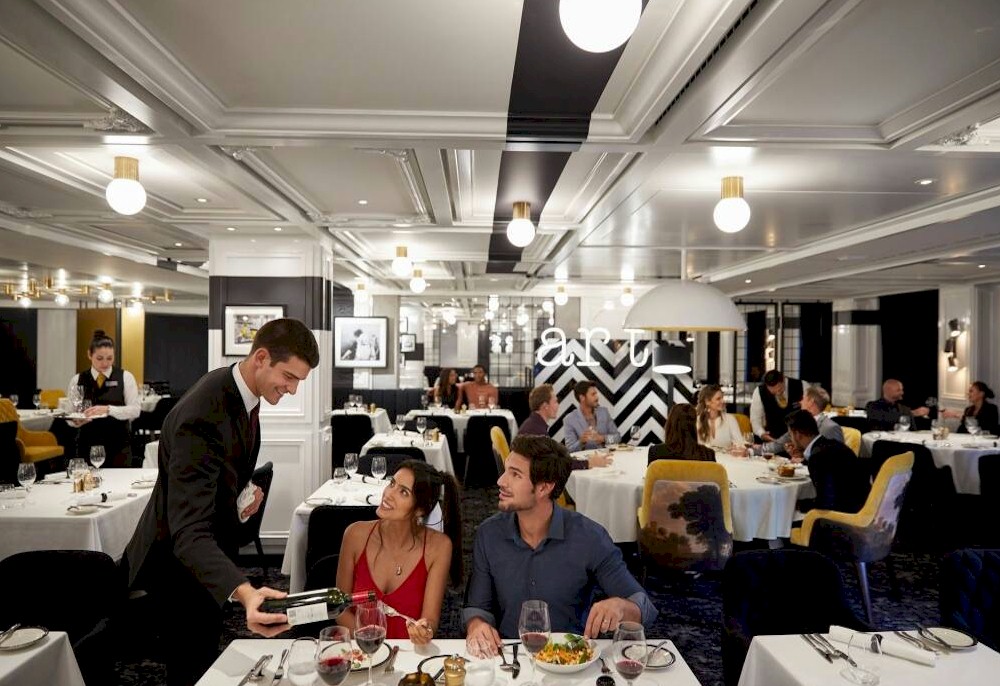 As the Vice President of Food and Beverage operations at Celebrity Cruises, my role oversees over 350 restaurants and bars globally and I have the privilege of leading a team of over 7,000 amazing culinary, service and bar hospitality professionals. At Celebrity, food and beverage is our strongest brand pillar and we work diligently to grow our position as the single most awarded Food and Beverage team in the cruise industry.
I joined our company 8 ½ years ago, and I can tell you that my days are never boring! Over the past year, like many of us, I have had to wear 2 hats. I've been responsible for overseeing all aspects of a group of our ships being re-introduced into service. It's been a remarkable experience and has encompassed government relations, port operations, vaccines, guest and crew testing, mobilization, contact tracing, logistics, IT, security, guest communications and onboard operations. However, for the intent and purpose of this article, I'll speak specifically to my oversight of the Food and Beverage department.
How do food and beverage operations at Celebrity differ from operations in a typical high-end hotel or restaurant you might ask? The answer is, there are more similarities than there are differences and at the end of the day we are not in the cruise business….we are in the hospitality business. The people business. The business of creating long lasting memories and world class pleasurable experiences.
Business Strategy
On the F&B team, our primary focus is the business. We work with the finance and the accounting teams to ensure that our revenues and costs are properly forecasted, and that the targets we create are aggressive yet achievable. We partner with our analytics teams to calculate and set expectations for our guest net promoter scores (NPS), and use the subsequent data derived from these results to refine our future targets. We partner with our marketing and sales teams to ensure we are telling our brand story in a bold and meaningful way, and that we keep our guests updated on what's new and exciting onboard.
We work with our global human resources department on our recruiting efforts, retention, scheduling and training. We also collaborate with our ticket revenue team, to understand who our guests are, where they are from, their age, level of affluence and most importantly, what their preferences are.