Salary Inquiries, Disclosures and Job Postings: What You Need to Know
By Christine Samsel Attorney, Brownstein Hyatt Farber Schreck | October 10, 2021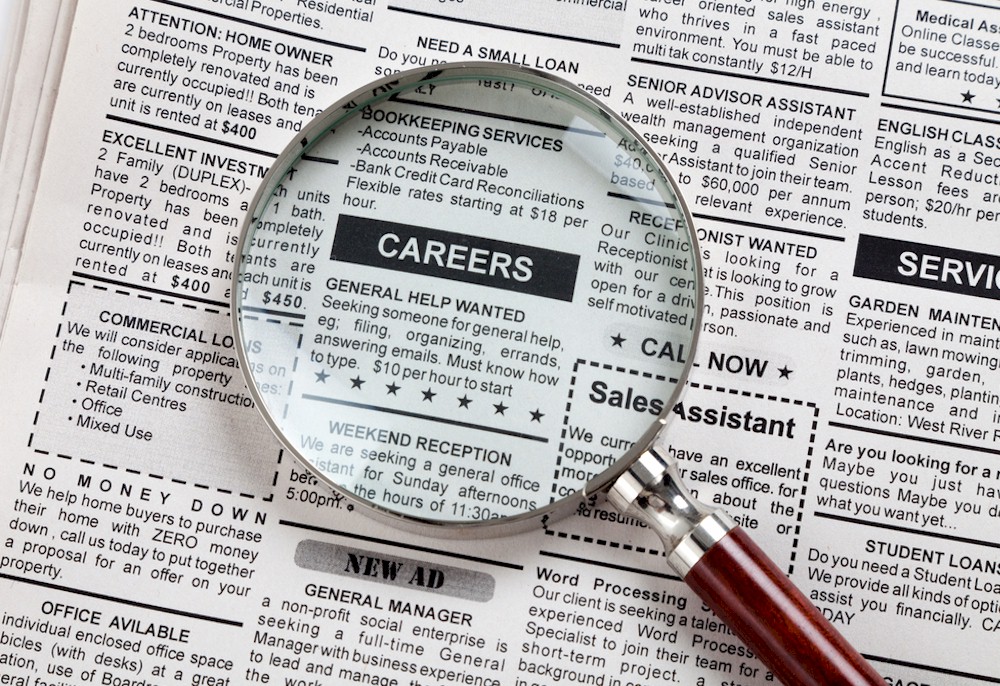 What can't employers ask applicants? Nearly half of the states and many localities have implemented equal pay act laws that include, among other things, prohibitions on requesting and considering salary history and benefit information, and many more are considering similar legislation. The reasoning is that basing prospective employee compensation on past salary and benefits can perpetuate disparities based on gender, race and other factors.
Generally, these laws prohibit employers-either directly or through their agents, which can include recruiters and staffing firms-from inquiring about past compensation, sometimes including information about benefits, and from relying upon such information in making compensation decisions. A few such laws are limited to public employers, but most extend to all private employers.
Some jurisdictions (such as California and Hawaii) permit employers to use information "voluntarily disclosed" by applicants, provided the disclosure is truly voluntary, while others (such as New York City) do not permit consideration of even voluntarily provided information. Many jurisdictions, such as Colorado, Nevada and Alabama, also prohibit employers from discriminating or retaliating against applicants who decline to provide pay history information.
What is the legal exposure for improper consideration of salary history information? The potential legal liability for violation of these prohibitions depends on the specific law at issue. In Colorado, for instance, damages for violation of the applicable law can include the differential in compensation between what the individual actually received and what he or she would have gotten absent the employer's improper consideration of the compensation information. Individuals also can seek liquidated damages and costs and attorneys' fees. Other laws create similar private rights of action and also impose statutory penalties.
Are there exceptions to the prohibitions? Some laws provide limited exceptions to the prohibition on compensation inquiries. Maryland and Massachusetts, for instance, allow employers to confirm wage history voluntarily provided by an applicant after an offer of employment is made. Similarly, Maine and New Jersey permit employers to seek or confirm prior salary history information once the job offer has been negotiated. New York State permits employers to confirm pay history if, at the time an offer of employment is made, applicants or current employees respond to the offer by providing pay history to support a wage or salary higher than that offered by the employer. And some jurisdictions, such as Oregon, do not prohibit consideration of past compensation where current employees are moving to new positions within the company.
What can employers ask applicants about compensation? The range of prohibitions and permitted conduct varies widely between jurisdictions. One area of inquiry that remains universally acceptable (and is expressly drafted into some of these laws) is an applicant's requirements or expectations regarding compensation and benefits. This should be a standard interview question, displacing prohibited inquiries.
Compensation Disclosure Requirements
What compensation data must employers disclose, and when? Equal pay act laws in some jurisdictions, such as Maryland and California, require that employers provide applicants with pay scale information relating to the position for which they are applying upon the applicants' request. The timing of the requirement can vary; California, for example, requires that the pay scale be provided only after the initial interview. In Washington State, employers with 15 or more employees must, upon request of the applicant and after extending an offer to the applicant, provide information about the minimum salary for the position for which the applicant is applying.
Connecticut enacted a more expansive law effective Oct. 1, 2021, imposing affirmative obligations upon employers to disclose wage ranges to applicants and employees. Among other things, a wage range must be provided to applicants for the position applied for upon the earlier of the applicant's request or prior to an offer of compensation being made. Employers must provide current employees with the wage range for the employee's position upon hire, upon a change in position and upon the employee's request. Other states, such as Nevada, have enacted similar laws. Colorado implemented an even more expansive version, discussed below.
Protected Employee Discussions about Compensation
Can employers prohibit employees from discussing compensation? Many states have "wage transparency" or "anti-pay secrecy" laws expressly prohibiting employers from discouraging discussions between co-workers about their own compensation and benefits, and from taking disciplinary action against employees who engage in such discussions. These include, among many others, New York, Nevada, California, Connecticut and Colorado. Section 7 of the National Labor Relations Act and an Executive Order ("Non-Retaliation for Disclosure of Compensation Information") also protect such conduct for covered employees. What is generally not protected are disclosures about third parties by individuals entrusted with compensation information, such as human resources representatives or payroll employees.
Colorado's New Job Posting Requirements
In what appears to be first-of-its-kind legislation, Colorado passed the Equal Pay for Equal Work Act (along with the Equal Pay Transparency Rules implementing it, the "Act,"), effective Jan. 1, 2021, which includes onerous job posting requirements that impact Colorado employers as well as multijurisdictional employers and those who hire remote workers.
What is covered by the Act? The Colorado Department of Labor and Employment has issued various-often confusing and inconsistent-guidance regarding the agency's interpretation of the requirements and its enforcement position, releasing updates without fanfare or notice (current guidance updated July 21, 2021 is linked here). The Act details employer requirements to include specific compensation and benefit information in job postings, notify Colorado employees of promotional opportunities and how to apply, and maintain job description and wage rate records. It covers all private employers that employ at least one person in Colorado, and all of that entity's employees.
And there is no jurisdictional limitation, at least in the agency's view; the agency appears to interpret the Act to cover any employer, even those without a single Colorado employee, to the extent the employer has a remote position that could be performed anywhere. To this end, the agency interprets the Act to encompass all job postings for work that is tied to a Colorado location, or remote work that can be performed anywhere. Only job postings for work that cannot be performed in Colorado are excluded (for example, a server position at an Ohio restaurant). There are additional requirements applicable to jobs that can be considered "promotional opportunities," as discussed below.
What must be included in job postings? While employers are not required to post job openings in general, if they do, they must comply with the Act's requirements. Employers must include in each covered job posting: the rate of compensation (or a specified, good faith and reasonable range thereof), a general description of any bonuses, commissions or other compensation, and a general description of all benefits available for the position (including health care, retirement benefits, paid days off, and any tax-reportable benefits, without resort to catch-all terms such as "etc." or "and more").
Notably, it's hard to square these detailed public disclosure requirements with the "Antitrust Guidance for Human Resource Professionals" issued by the Department of Justice Antitrust Division and the Federal Trade Commission , which repeatedly cautions against sharing competitively sensitive information such as current wage data and benefit information, noting that this can artificially deflate compensation levels.
What promotional opportunities must be posted? Employers are required to post "promotional opportunities" for their existing Colorado employees with only a few limited exceptions. Specifically, employers must "make reasonable efforts to announce, post, or otherwise make known all opportunities for promotion to all current employees on the same calendar day and prior to making a promotion decision."
The agency's regulatory definition of "promotional opportunity" is surprisingly broad-"a 'promotional opportunity' exists when an employer has or anticipates a vacancy in an existing or new position that could be considered a promotion for one or more employee(s) in terms of compensation, benefits, status, duties, or access to further advancement." This includes lateral job changes and promotion along a fixed, in-line career trajectory. For instance, redesignation of an individual from "Accountant I" to "Accountant II" as a result of tenure and experience would be considered a "promotional opportunity" triggering internal job posting requirements, including compensation and benefit disclosures.
According to the interpretive guidance, "a vacancy is a promotional opportunity so long as the job is superior to another job held by one or more employees of the same employer in terms of compensation, benefits, status, duties, opportunities, or access to further career advancement." This means that a role can count as a promotional opportunity, triggering internal posting requirements, even if no current employees have the requisite qualifications for that role and even if there otherwise is no vacancy. For example, if an assistant manager is being promoted to manager in Texas, a Colorado administrative assistant would be entitled to notice of that opening and information about how to apply, even though absent the incumbent advancing internally, there would be no vacancy.
What are the Act's recordkeeping requirements? For each employee, employers must keep records of the employee's job description and compensation, including salary or hourly wage, benefits, and all bonuses, commissions and other compensation received. Records must include any changes to job description or compensation over time. The employer must maintain these records for the duration of the employee's employment plus two years thereafter. While most employers are familiar with compensation-related recordkeeping requirements, the requirement to retain employees' job descriptions and changes thereto may come as a surprise.
Implications for Corporate Transactions
The types of laws outlined above do not take into account-or make exceptions for-corporate transactions. In a merger or acquisition, for instance, the buyer typically requests, and the seller provides, employee compensation information. That information is very often used to make compensation decisions going forward. This is a particular concern in asset purchase transactions, where the buyer is hiring some or all of the seller's employees, and likely will rely on prior compensation information in making those job offers.
And depending on the size of the transaction, the seller may try to avoid liability under the federal Worker Adjustment and Retraining Notification (WARN) Act and comparable state laws by requiring the buyer to provide "substantially similar aggregate compensation and benefits" to the workers. This would run afoul of many equal pay act laws.
Employers engaged in such transactions should consider whether merely providing or asking for the information is itself a legal violation. The issue must be reviewed on a case-by-case basis depending on the applicable jurisdiction(s). For multijurisdictional employers, it implicates the laws of every jurisdiction in which the entity has employees.
Absent legislative modification to these laws outlining permissible considerations in corporate transactions, there is no clear answer for employers as to how to safely navigate these laws in this context. Options can include anonymizing compensation information, so it is available for valuation/profitability purposes, but is not attributable to particular employees. The seller can potentially provide compensation "band" information for job categories rather than individual employee information. Alternatively, the buyer can withhold past compensation information from the individuals who will be making compensation decisions in connection with the transaction, and allow those decisionmakers to slot candidates into the buyer's existing compensation structure using standard factors such as experience, certifications, education level, etc.
Depending on the law applicable in the particular jurisdiction (and the damages available for using compensation information), another viable option may be for the purchasing entity to conduct a pay equity study promptly upon the closing of the transaction, and remedy any pay inequities disclosed as a result. This can help limit any potential damages by equitably adjusting compensation without regard to salary history. In addition, a pay equity study and prompt remedial action can help the employer avoid punitive and other damages.
In Colorado, for example, "in determining whether the employer's violation was in good faith for purposes of relieving the employer of liability for liquidated damages, the fact finder may consider evidence that within two years prior to the date of commencement of a civil action, the employer completed a thorough and comprehensive pay audit of its workforce, with the specific goal of identifying and remedying unlawful pay disparities."
Practical Tips for Employers
There are many steps that employers can and should take in light of the plethora of state and local laws, including:
Check applicable laws to determine whether they address these issues and, if so, identify the specific requirements and prohibitions.
Where remote jobs are being offered or candidates are being recruited from other locales, employers should determine whether they need to comply with those jurisdictions' laws as well.
Review applications and related documentation, including online applications, to ensure they don't seek prohibited information.
Make certain that job postings comply with Colorado law as applicable, including for remote positions that can be performed within Colorado, and promotional opportunities for employers with Colorado employees.
Review hiring processes to confirm compliance with applicable law, including training interviewers and hiring managers appropriately, ensuring that background check agencies utilized by the employer do not include in their reports compensation information where prohibited, and working with staffing agencies to make certain they are familiar with-and comply with-all applicable laws.
Consider substituting inquiries about applicants' compensation "requirements or expectations" for inquiries about current and past compensation.
Carefully document circumstances in which applicants volunteer compensation and benefit information, including the context in which the disclosure arose, in a timely manner.
Confirm that pay scales and salary ranges outline factors that may impact the compensation offered to a particular applicant based on such things as experience, skill set, certifications, geographic location and other relevant factors.
Consider the impact of these laws in corporate transactions, and strategize regarding the best ways to minimize liability in the context of the particular transaction.
Keep up to date on new developments, which can be difficult given the speed with which these laws are being enacted and refined.
Consult with experienced employment counsel in addressing these issues; while some of these laws are readily understandable, others have many subtle nuances.
HotelExecutive retains the copyright to the articles published in the Hotel Business Review. Articles cannot be republished without prior written consent by HotelExecutive.