Meetings: Exceed Expectations in an Ever-Changing Environment
By Stephen Friddle Director of Events, Fairmont Century Plaza | September 12, 2021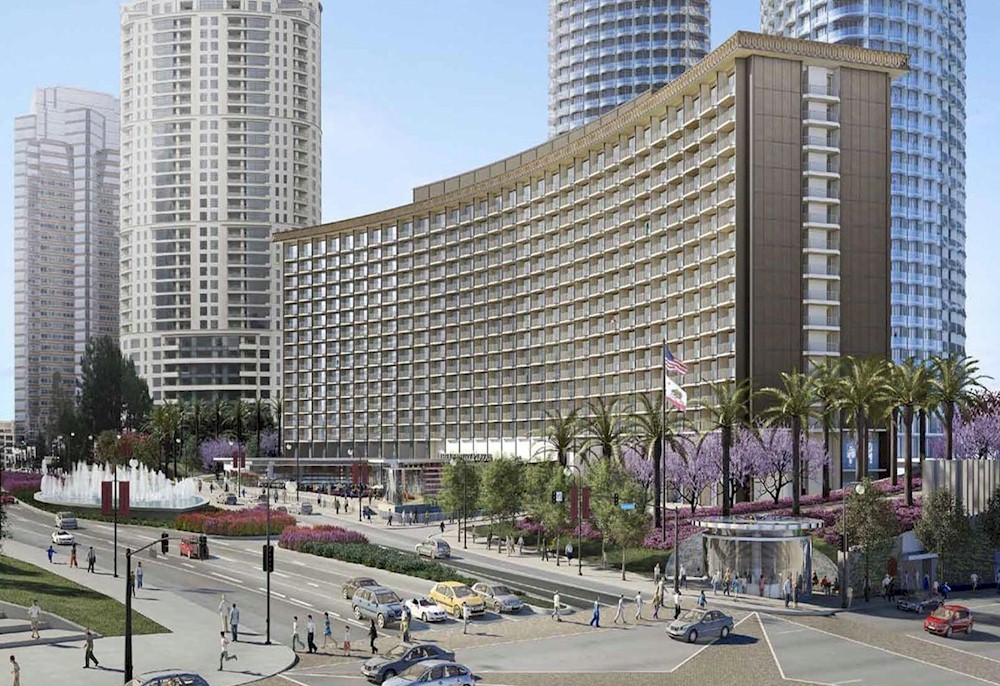 The pandemic has refocused hospitality innovators to go back to the basics, by examining in microscopic detail what is important to today's hotel guest and event attendee: from how to deliver on those expectations to how we do business with our supporting players.
Everything has changed: the hotel experience, planning, content, execution of meetings, social events, and the human connection - the importance of quality interactions between employees, guests and supporting players.
Most synonyms of the word hospitality provide a similar sense of the word found in Colllins Thesaurus of the English Language, "welcome, warmth, kindness, friendliness, sociability, conviviality, neighborliness, cordiality, heartiness." And, the number one definition across most internet search platforms is provided by the American Heritage Dictionary, "Cordial and generous reception of or disposition toward guests."
Over the years, though, mainstream American hospitality has looked more like the Merriam-Webster definition of the word, "the activity or business of providing services to guests in hotels, restaurants, bars, etc." Notice the strictly transactional nature of this definition.
The basics of hospitality are born from the definition one follows. And the minimum expectation of today's guest is thoughtful, efficient, and consistent service provided with warmth and kindness. The hospitality business is going through a reset and our guests don't have to settle for less.
To rise to the standard, hotel managers at all levels must now examine every touch point and service detail, starting by asking, "Where are the opportunities within this procedure to show genuine warmth and kindness to the individual guest?"
There are hundreds of details that go into each guest's or event attendee's hotel experience, so let's take a look at a few transactional details in events, marketing and restaurants to sample how they can be delivered with the new (old) sense of hospitality.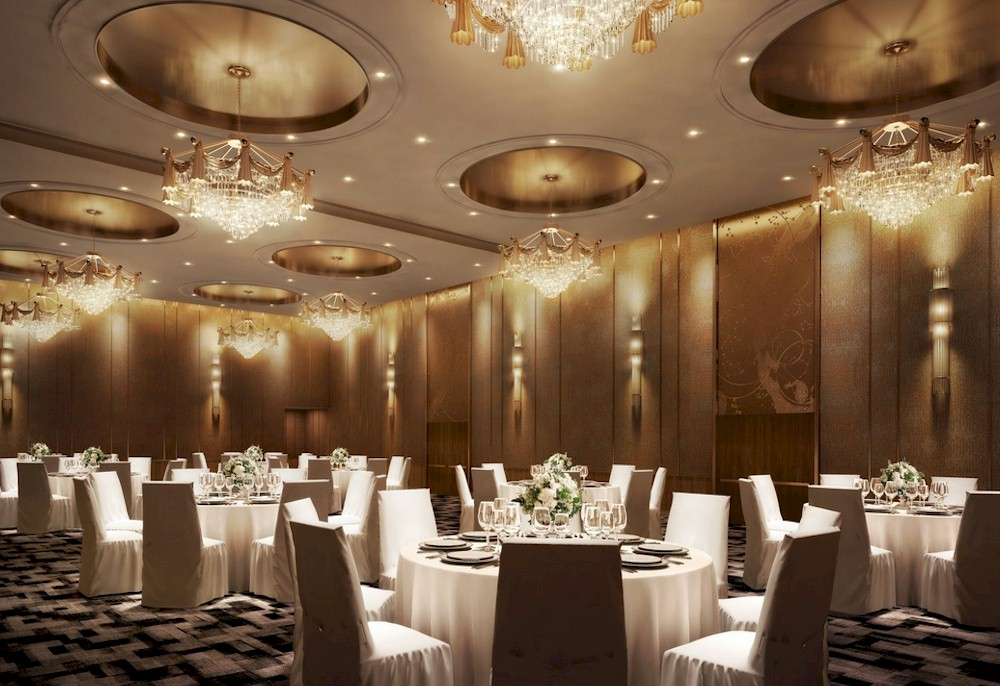 Constellation Ballroom, Fairmont Century Plaza
Events: Not Your Everyday Banquet Hall
For too long, many have viewed a 1,000-person event as a singular unit: dinner for 1,000 people from XYZ Company, with food allergies notated, and a few hot-buttons to navigate. Now we see that same event as 1 unique person x 1000 individual opportunities to welcome the world back into our hotels.
Buffet Events
For events, one way to cut back on the transactional feeling of single-use presentations and pre-packaged food – and creating opportunities for individual attention – is to provide socially distanced service attendants at stationed food and beverage activations. The attendants warmly greet each guest, describe the ingredients, origin, and preparation of the food, then "take the order" and prepare the plates from what is on display. Of course, this brings extra labor cost to the event, but creates a memorable impact on each attendee – and the environment. Friendly interactions like this take the place of the solitary guest quietly standing in line, reading the occasional tent card and either scooping food onto a plate or picking up a cold plastic container.
Once past pandemic restrictions, your guests will want to interact and mingle. So, consider moving away from straight line buffets and food stations by creating a hybrid of both – a kiosk or pod. Some basics: Move away from the walls. Mix and match wood, metal, glass and porcelain materials. Present food in containers, platters and on boards of different materials, shapes, sizes and heights, creating a natural flow in the round from one item to the next. Set plates around the display so guests may approach from all sides. Staff an attendant at each food kiosk to describe the food and assist each guest. When space permits, prep each food area for no more than 35 to 50 guests. When the budget allows, move away from chafing dishes and use induction flats and appropriate cookware instead.
Plated Events
What does your Events team do when guests enter the ballroom? Are they in the back of the house gathering their side stations? Are they standing around the perimeter of ballroom talking amongst themselves or blankly staring at the guests as everyone is searching for their seats? Do servers disappear between each course? Can they describe the menu in detail?
Consider this scenario instead. Every door to the ballroom is opened and attended by a server/greeter with a guest list and floor plan in hand. As guests enter, they are warmly greeted by the attendants, who have become familiar enough with the floorplan to describe the exact location of each table. Floor managers are standing by to be of assistance and answer any questions. The remaining servers are smiling brilliantly, lined up in formation on the dance floor, each one holding a bottle of wine in the same position, at the same height, with labels facing forward and a serviette draped over the wrist. Upon the captain's cue, the formation breaks, and the servers approach their assigned tables to greet their guests and assist them with being seated.
Service attentiveness resembles a fine dining restaurant. During food service, servers announce each course as it is served and are well versed to describe the ingredients and preparation of each dish. Plates, silverware, and glassware are served and cleared quietly. Wine is never over-filled. Servers are at the ready by their tables throughout the entire event. During speeches and presentations at least one floor manager and a few servers stay inside the room to assist guests, and open and close doors quietly.
Ask the host if the service and culinary teams can end food service with a flourish – a flaming dessert, a formal synchronized Champagne toast and/or a paraded introduction of the chef and chefs de partie.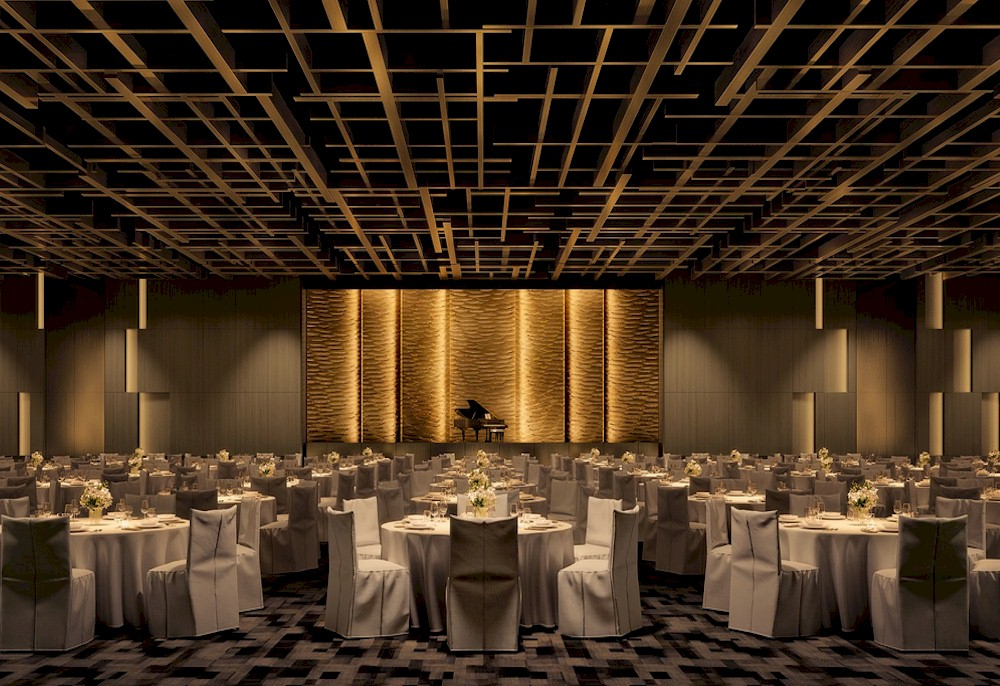 Los Angeles Ballroom, Fairmont Century Plaza
Meetings
Meeting attendees should be treated no differently than a grand gala. Consider having an attendant or meeting concierge assist the host by greeting each guest as they enter the room, be available to answer questions, give directions, assist with WiFi access, describe the food on offer, and be familiar with the days' itinerary.
Some other ideas: Carefully review the day's agenda with the host before the beginning of the meeting, especially breaks, meal timing and any special presentations. Offer a meeting planner box with planner essentials. End the day with a special treat or drink for the host. Keep the planner in the loop throughout the day.
Wellness is also playing an important role, as are hybrid meetings, offering attendees a choice of attending in-person or remote via Zoom, WebEx or some other online service.
Suggest adding outdoor chair massage or yoga stretching to a break. Or break up the meeting day with a therapist-led mini seminar on health and wellness. Some hotels are even offering virtual solutions for their meeting attendees with companies like Three Sages Wellness and Hyperice. Zoom has even introduced virtual fitness classes to combat Zoom fatigue.
Continue the meeting experience after the host and attendees have departed by mailing a personalized thank you card, signed by the Events and Culinary teams.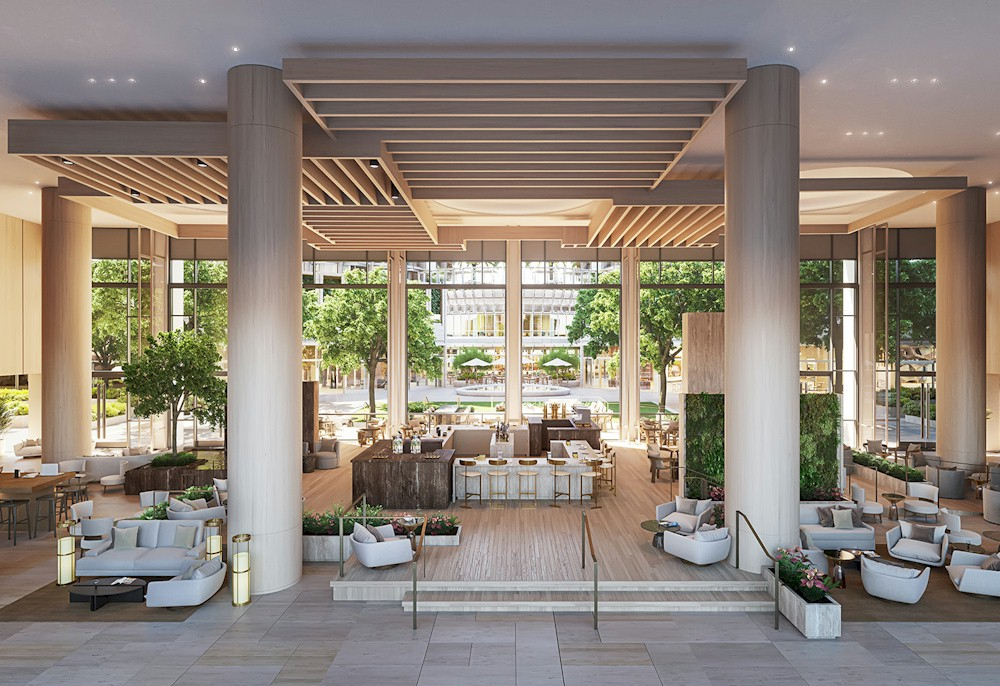 Hotel Lobby | Open-Air Lobby, Fairmont Century Plaza
Marketing: Clean Is The New Green / Accurate Information
Clean Is The New Green
Informing potential guests of the extra efforts in place to keep them secure from the spread of the virus and other potential issues – following federal, state and local guidelines – is the expectation. However, showcasing cleanliness to the exclusion of sustainability, environmental protection, safety and comfort is shortsighted. Harnessing it all is the smart move.
Are you still advertising extra cleaning protocols? Does that match day-to-day operations? Guests will notice and comment either way.
Use a fresh pair of eyes to find the misses and the grime that you may have been overlooking in the past. Your guests have been finding this stuff annoying for a long time.
The team may be sanitizing the tables between parties, but that doesn't make up for unsightly weeds and missing light bulbs along the entrance drive. A disorganized valet stand and extraneous materials behind the front desk. Dirty elevator thresholds. Expired licenses in the elevators. Unpolished in-room dining legs and wheels. Squeaky carts. Dusty ledges. Dull chandelier crystals. Worn restaurant menus and wine lists.
The new green: Ask what efforts are you making to cut back on waste generated by single-use containers while following health and safety guidelines? Did your no plastic mandate of the earlier 2000s go out the window? Or did you pivot to biodegradable PLA (polyactic acid) products – made from the sugars in corn starch, cassava, sugarcane, potato starch etc.? Are you letting your guests know?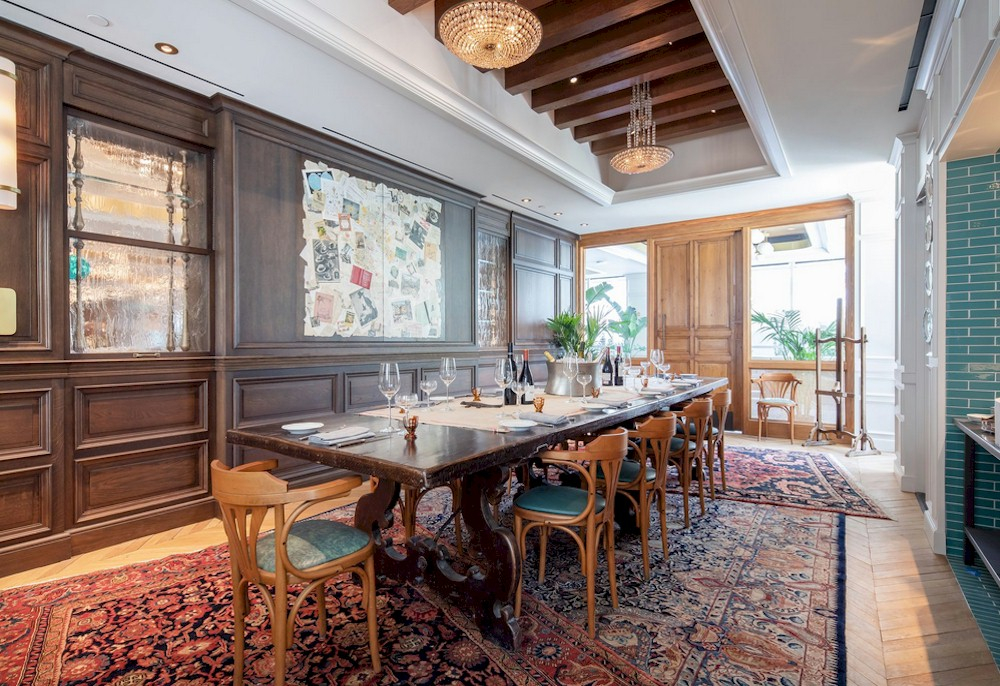 The Writer's Den, Lumiere
Restaurants
Accurate Information
One of the challenges with having so many modes of information – websites, reservation platforms, Instagram, Facebook, YouTube, TikTok, printed collateral, QR codes, internal memos – is keeping everything and everyone up to date with the latest information. For every change in menu description, hours of operation or price, there is a corresponding hour of computer updates. But it must be done.
The guest who raved about the great service on their last visit is the same guest who will reduce your star rating after arriving for a nightcap only to find your venue closed when the website or OpenTable indicates it should have been open.
To be clear, though, the upset should not be about the rating. Rather, it is about the value and consideration you give to your guests, their time and their peace of mind.
The same principle applies to your wine and spirits lists.
Many of us are familiar with recent wine and spirits supply chain shortages – especially with exclusive vineyards and spirits brands. If a wine or spirit is temporarily out of stock, it is respectful of your guests and your service team (and a basic expectation) to communicate the shortage in advance of giving the guest the opportunity to choose. Few things ding your reputation with guests and staff as quickly as a server or maître d' returning from the wine room to report that the selected wine is not available.
If the shortage will continue for an indeterminate period, it is best to remove the item from the list.
Due to staffing issues or pandemic restrictions and shortages, there are many more examples of the importance of the timely communication of accurate information to your guests and colleagues, whether reducing restaurant capacity and hours or temporarily foregoing turn down service. Whatever the case, it is important to consider and acknowledge the effect on the guest perception and experience. It cannot be overstated: clear communication is key.
Positive opportunities exist in every area of the hotel to redefine hospitality. It isn't just a feel-good vibe that everyone sends out to the world. And it isn't a scripted greeting or farewell. It takes a detailed team effort to identify where the basics of hospitality are missing from your operation and naming the touchpoints where more thoughtful, efficient and consistent service can be provided with warmth and kindness. Train every one of your teams to seek out and practice hospitality opportunities and you will have a transformed tribe.
HotelExecutive retains the copyright to the articles published in the Hotel Business Review. Articles cannot be republished without prior written consent by HotelExecutive.