Hotel Revenue Management Evolution Post Covid-19
By Ermin Jusufovic Corporate Director of Revenue Strategy, Valor Hospitality Partners | October 2021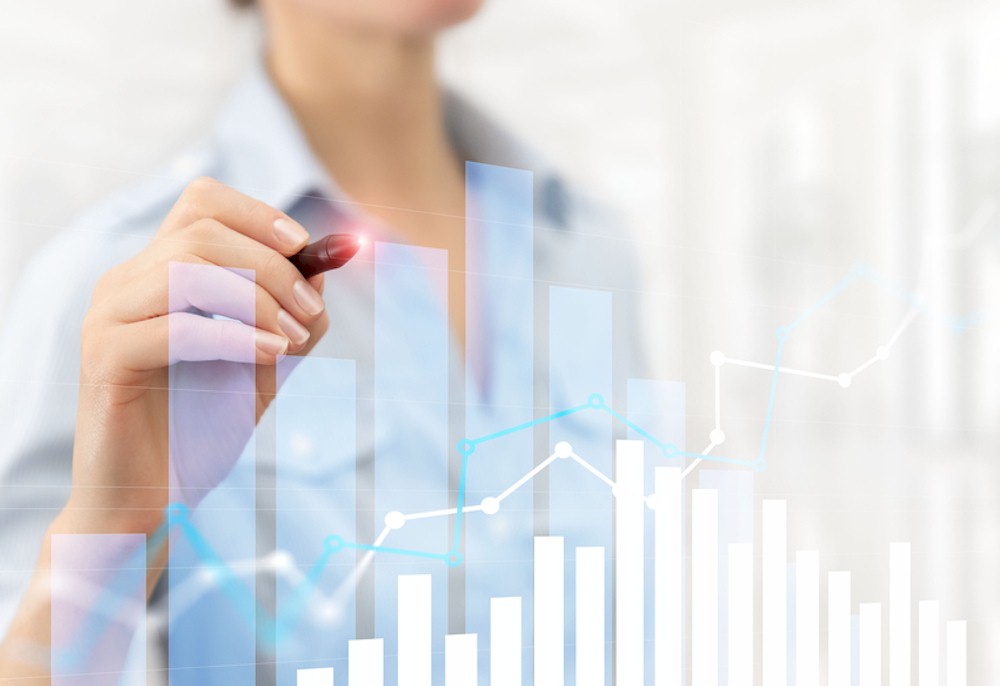 The pandemic taught us that the role of a revenue manager is more important than ever. Successful organizations repositioned their revenue teams away from the system manager roles, toward taking a more holistic approach to commercial decision making. Breaking down silos at the hotel level between Revenue Management, Sales and Marketing has enabled the teams to have a targeted and systematic approach and this needs to continue as the recovery is under way.
Leisure travel led the recovery this summer, with U.S. weekend occupancy in over the 70% mark on average. In fact, weekend occupancy has already reached full recovery. Compared to 2019, total occupancy index was well above the 88 mark, but as we got into September the index started to decline.
In a normal year, group and business travel would take over in September, as leisure travel starts to slow down. According to STR, year to date through June group demand represented only 15% of total occuancy, half of what it was 2 years ago. The Delta variant surge further disrupted timelines for full-time return to the office, which has a major impact on overall business travel segment. Apple, Coca-Cola, Microsoft, and Google all recently announced delays in their return to office plans.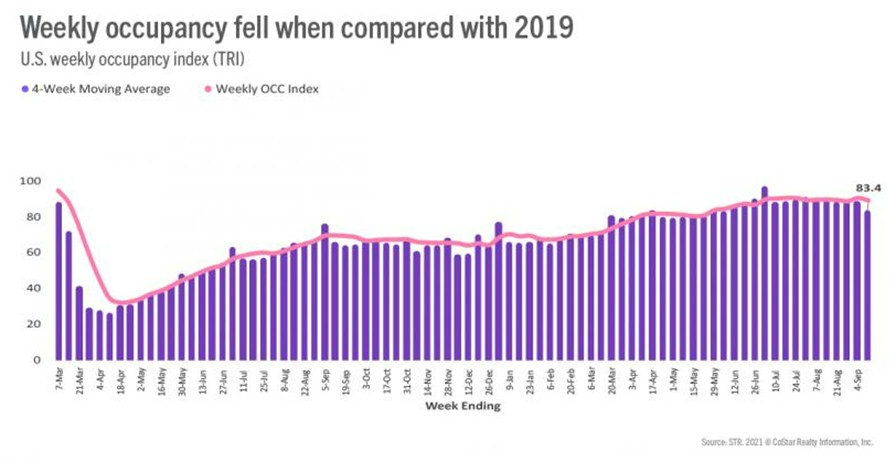 We saw similar performance from an ADR perspective. At Hotel Data Conference hosted by STR, held in August this year, Hannah Smith a Senior Consultant at STR presented very telling trends. According to Smith, transient ADR has exceeded 2019 average this summer, but group ADR still has a way to go. Year to date through June, Group segment total ADR contribution is at approximately 30% of what it was in 2019.
The future is anything but certain. Restrictions, vaccine mandates and country green lists all seem to change weekly. Experts have made varying predictions typically going in various directions.
Bill Gates, co-founder of Microsoft, predicted that 50% of business travel will go away.