Making a Lasting Impression in the Instantaneous World of Social Media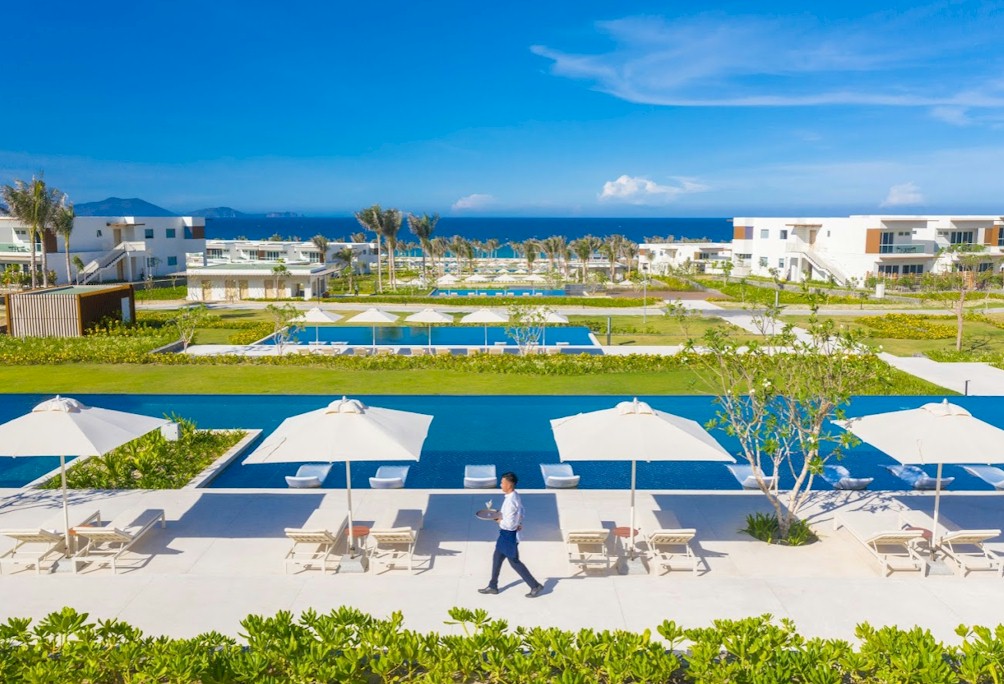 Independently owned and operated beachfront resort Alma has officially been deemed one of the world's most 'Instagrammable' hotels.
Tens of thousands of readers of Luxury Travel Advisor voted Alma as the winner of the Asia and Indian Ocean bracket of the well-respected United States-based website's 'Most Instagrammable Hotel in the World' 2021 competition, placing the resort in the poll's top four resorts worldwide.
A stunning sunrise image of two of Alma's 12 swimming pools cascading down to the beach, with submerged sun loungers in the foreground, secured the resort's placement as one of the competition's 64 hotel finalists. The hotels were then pitted against each other over six rounds of voting.
And for the record, The Shore Club Turks and Caicos won the competition, with Laqua Charme & Boutique named the runner-up.
Our team was absolutely thrilled for our 30-hectare resort to be recognized in such fashion so quickly after Alma's December 2019 debut. It definitely made for a welcome reprieve amid so much doom and gloom surrounding the global pandemic. Yet a big reason why I start out this article with this accolade is that there is so much more that goes into your resort's social media appeal than good photogenic bones and an exceptional hero shot (as important as they are). A well-crafted social media presence seems almost effortless on the surface but behind the scenes it demands a lot of time and effort invested in not only strategic planning but developing truly compelling content.